The Power Ponies popped out of a super-early-edition enchanted comic Spike got and into the real world as he knew it. However, it was not the happy meeting he expected. Secret documents revealed that the comic the superheroes came out of was enchanted illegally, painting an ominous shadow over the comic's enchanters themselves and rocking the mares' world for the foreseeable future.
With mystery looming over the Power Ponies' very existence, the comic's heroes team up with Spike on a Manehattan-bound trip to Clockwisely HQ—the comic company behind the Power Ponies—to discover who brought them into this reality and why, all while their own world needs saving as it burns in chaos. As they dig into the case, however, they soon realize that dark purposes are afoot...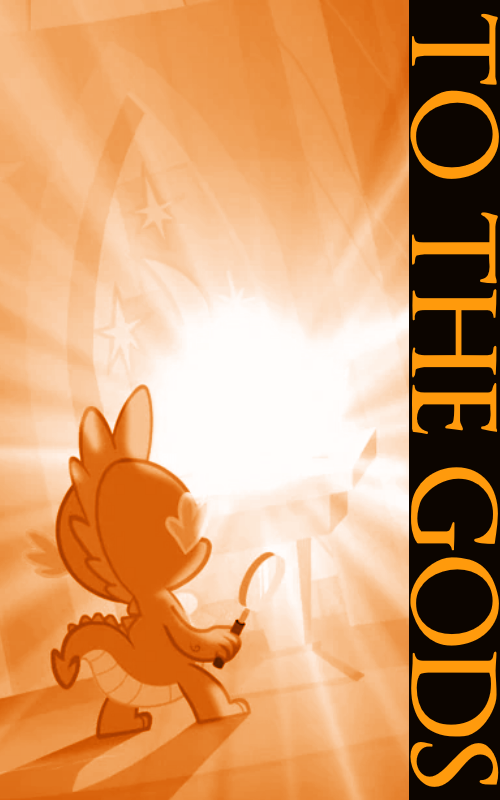 To the Gods: the sequel to As Flies, are We. Coming the week of November 15-21, chapters released on a trice-a-week schedule.