Update 4/10/2020: Yesterday was the first day in which deaths surpassed 2,000.
Update 4/7/2020: The US reported 1700 deaths over the past 24 hours.
Update 4/2/2020: The US hit 1000+ plus deaths today. We're on course to pass the lower end of my prediction for April 11 by April 4.
Update 3/31/2020: The US hit 800+ deaths and 24,000 new cases (positive test results) today. We're approaching the lower end of my projections a full 12 days in advance of the target date (April 11).
---
I'm going to talk about pandemics and math today, and why they have me very, very worried. I know most people on this website aren't here to talk about disease. But there are a lot of people in the US, primarily older people with more conservative views, who think this whole 'coronavirus thing' is being blown out of proportion, and it will never be relevant to their lives. My message to them is simple: It will be soon.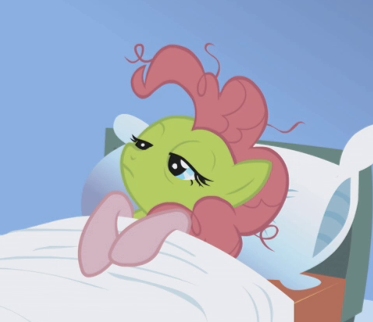 It's okay, Ponkers, we'll get through this. Or, 99 percent of us will, anyway.
Ambrose Bierce once said that "War is God's way of teaching Americans geography." With apologies to him, I'd like to offer a modern take on that immortal phase:
Pandemics are God's way of teaching Americans math.
I think most of you know I'm in the military. Two weeks ago, I had to return early from an overseas exercise because the country hosting us was starting to ban international travellers, and we didn't want to get stuck in a quarantine. Back then (two weeks ago!) the coronavirus still seemed like a joke, something that happened in East Asia and was starting to cause trouble in Europe. Most US cases were still tied to cruise ships or recent arrivals from China.
What a long two weeks it has been. Anyway, without further ado, let's jump into the math. If you don't like math much, just skip to the bottom for my predictions.
Beware: Math Ahead.

Source: The REALamddude
---
One of the frustrating things about COVID-19 is that there's a lot we don't know. We don't know how many people really have it. We don't know the true fatality rate. We don't know how fast it expands. We don't know the best ways to stop it. All we can do is make reasonable, science-based estimates. A lot of this vagueness has led people to throw up their hands and declare that there's nothing we can really do, the flu kills thousands of people every year anyway, the economic damage of trying to stop it would be catastrophic, etc. 
But there are a few things we do know rather precisely. And from those small bits of data, we can start to draw larger inferences. And so I offer you this:
According to Fox News, on March 23, over the past 24 hours, 156 Americans died of COVID-19. Regardless of whether you trust Fox News for political reporting, this is part of their straight news program and is based on data released daily by state health departments and the CDC. We can also trust that this number is fairly accurate because, while testing is still in short supply, deaths by respiratory failure and pneumonia are closely monitored, and anyone who died of those diseases or complications today in the U.S. was tested for COVID, and if positive, were reported to the CDC. In other words, we can be fairly certain that over the past 24 hours, 156 Americans died of COVID.
Fact 1: On March 23, 156 Americans died of COVID
Here's another fact: Based on studies of the disease, mostly by Chinese doctors and scientists in the early days of the outbreak, we know that the mean time from exposure to the virus to death is approximately 18 days.
That's two facts! We can now extrapolate and draw inferences.
Extrapolation: The 156 Americans who died on March 23 were first exposed to the virus 18 days earlier, on March 5.
For our first inference, we need to use some estimates, and we'll start with the fatality rate for the virus. The WHO estimated earlier this month that it was 3.7 percent. Other studies have shown something closer to 1 percent. I think they're both accurate: in a healthy society with good medical care, only 1 percent of patients will die. In an overwhelmed society with insufficient medical resources that have been swamped by patients, many more will die. We saw this in Wuhan where the fatality rate approached 4 percent, though the rate in the rest of China was around 1 percent. For the sake of this particular model, we'll choose 1 percent as our estimated fatality rate.
Assumption: In a society with sufficient medical resources (which we are, for now) approximately 1 percent of COVID patients will die.
And now some math! If those 156 fatalities reported today represent 1 percent of the cohort, how many Americans were first exposed to the virus on March 5? It would be 156 / .01.
Inference: 15,600 Americans were exposed to coronavirus and contracted COVID on March 5.
You read that correctly. On March 5, back when coronavirus was still a joke and there were very few restrictions anywhere in the United States, approximately 15,600 people in the U.S. were infected with COVID-19 on a single day. If that number seems high to you, remember, it has to be that high in order for 156 people to die of the disease 18 days later. 
For kicks, I dug through some old news reporting. On March 5, the U.S. Government reported a total of 129 cases of COVID-19 in the United States. Not new cases -- total cases. And we thought they were isolated in a few retirement homes and in quarantined areas on military bases for people returning from overseas. This was, of course, before we'd begun widespread testing, or really any testing at all. 
"We have very low numbers compared to major countries throughout the world. Our numbers are lower than just about anybody."

President Donald Trump, March 6
Are you ready for the scary part? It comes next.
---
One of the many unknowns with the coronavirus is how fast it spreads. There have been many attempts to model its behavior, and how well attempts to slow the rate of increase have worked. This is one area where we will have to make a reasoned guess based on other countries. 
Assumption: In a naive population (no immunity, no attempts to slow the spread of any infection), the number of cases will double approximately every three days. 
By March 5, however, many people in the US were already taking steps to protect themselves. Purell was selling out from stores, along with toilet paper. People stopped shaking hands. A week later, the first major closures began. So we can assume that the true rate of increase is probably less than every three days. For the sake of this model, I will assume it was significantly slowed, and only doubled every six days.
Assumption: Due to initial precautions, the spread of coronavirus was moderately slowed in the U.S., and has been doubling every six days.
So what can we extrapolate from that?
We have already established that 15,600 Americans were infected on March 5. That was 18 days ago. Conveniently, 18 divides into six exactly three times. In other words, the 15,600 new infections on March 5 have doubled three times. 15,600 x 2 x 2 x 2 is equal to 124,800.
Extrapolation: Today, 128,000 Americans were exposed to coronavirus and infected.
For comparison, the CDC reported about 7,000 new infections today. You might notice that number's off by a factor of about 19. But that's actually a reasonable guess -- the test results coming back today are from people who were infected several days ago, recently started to feel symptoms of the disease, and sought testing, assuming they could get it at all. Frankly, I'm impressed that we even caught 7,000 of the cases. Remember, on March 5, the U.S. was reporting 129 total cases, when on that one day closer to 15,600 were newly infected. Frankly, only being off by a factor of 19 is pretty good.
Anyway, it gets worse. Keep reading.
---
Remember earlier, that second fact? The average COVID fatality progresses from exposure to death in 18 days.
So, what does 18 days from now look like? Before I go further, I want to introduce one of my favorite quotes, often attributed to statistician George Box:
"All models are wrong, but some are useful."
It means exactly what it says. By this point in our model we've introduced several assumptions, which means we can't be perfectly confident in our assumptions going forward. I would not feel comfortable building a bridge with this many assumptions. But our model can still be helpful by showing us the possibilities.
Assumption: The 1 percent fatality rate holds true.
Believe in the 1 percent rate? Then 18 days from now, April 11 looks like this:
That is the lowest end of our estimate. It assumes the virus spreads slowly, doubling only every six days, and the fatality rate will remain 1 percent. In reality, by April 11 hospitals will be overwhelmed in the outbreak areas, and there will be insufficient ventilators for the most critical patients. The fatality rate will rise.
If we run the model again, with worse assumptions. We get this:
Assumption: No controls are effective, and infections double every three days. Doubles a total of six times over 18 days
Assumption: Fatality rate rises to 2 percent
Again, you are reading that correctly. Using significantly worse assumptions about the virus's infectiousness and mortality, we get nearly 20,000 Americans dying on April 11.
And that is how pandemics teach math.
---
I'm posting this as a blog because at work we're dealing with coronavirus almost solely to the exclusion of other military matters. It's all we talk about. It's all we plan and prepare for. And many of the people I'm working with are still saying that this is overblown. That the damage to our economy from all these measures isn't worth it.
Consider, instead, China's example.
I don't normally look to China as a leadership role model. But they instituted draconian measures on Wuhan, locking people inside their homes and only permitting one family member out every three days. They aggressively tracked every new case. And they did this when the region was recording only 400 new cases per day. As a result, China has essentially defeated the virus. They recently recorded zero new cases.
As a reminder, the U.S. recorded almost 7,000 new cases today (officially; the true number was closer to 128,000). And if you haven't noticed, we have not implemented controls nearly as strict as China.
Other countries are starting to. Around the U.S., some governors are implementing stronger measures. Closing schools, closing public establishments, restaurants, banning gatherings, ect. They are doing so because they have seen the same math I just showed you.
So, our models have a pretty wide spread. Where do I think the real number lies?
Call me an optimist. I think the measures we're taking so far have slowed the virus. I think new measures will be implemented as more people understand how serious this is, and as we see the example of Italy (which is about a week ahead of us on the curve). In particular, I think the rate of increase in infections will be closer to 4.5 days to double.
Run that, and you get this:
Again, that is not total deaths. That is the number of Americans who I think will die on April 11.
These numbers look impossible to us, in the comfort of March 23. We can't imagine 2,496 people dying of a disease in a single day. But humans are subject to something called the Normalcy Bias. We like to believe that things will continue the way they always have. Tomorrow will be like today. When someone predicts something that seems impossible by today's standards, we call it crazy. I would remind you that on Sept. 10, 2001, not many people would have predicted a terrorist attack that killed nearly 3,000 Americans and started a two-decade war.
What do you think, friends? What's your prediction? Come back in 18 days and see how I did. Hopefully I was wrong.
But I don't think I will be.