I had a really fun time cutting loose last night.
I actually felt sort of free, it's been a while since I have felt that.
Anyway, after I woke up from a well needed nap.
I felt absolutely frazzled by the by.
Lol, I'm not a party type.
So it took like tons of energy out of me, but at the same time was beyond exhilarating!
So now I'm on a kick to just live a bit more in the moment, first thing of the new year...
And I got myself another cat!
She's older than my kitten, but very fabulous!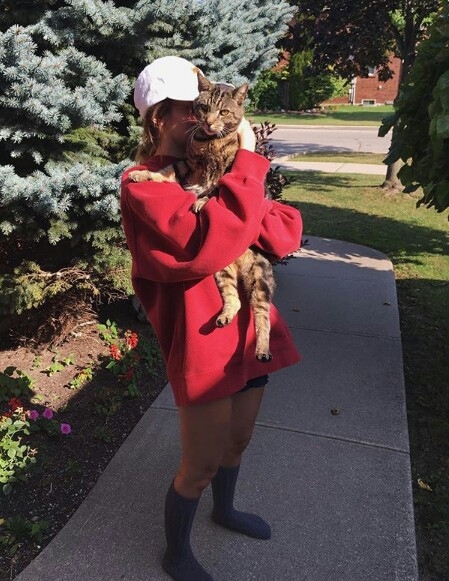 I was hesitant to take on another animal, but my friend was thinking of giving her to a shelter.
An older animal still needs love too right?
I got the cutie and just instantly fell in love, cats are so easy to care for.
Plus my place will seem that much more lively now!
We need to all just enjoy life, it passes us by so fast .
Sometimes we should just slow down right?
Well that's about all my ramblings, I've got for now.
If you guys would like for me to do more Life Blogs, I'd be happy to share my mudane life with you guys.
Or if you don't find it interesting, I could just stick to my normal whatever blogs.
Lol, I don't know.
I'm just trying to do something new.
Devious,