Yesterday, I watched the third Equestria Girls Special of this year and...I don't like it. I'm not going to explain why since it continues spoilers. All I can say it's anthology special with 4 ten minute episodes. Out of all the episodes I enjoyed the most was the C (referring to number 3) episode. And as you can tell, I have an idea for a story I can do with my Equestria Girls Princess Twilight series.
After going on the beach making tons of friends, knowing more about her counterpart on the cruise and enjoying the Starswirl Festival, Princess Twilight is curious on what the Mirror World does during the holidays. Sunset and Human Twilight takes the Princess Of Friendship to Canterlot Mall where most of the magic takes place, while Twilight meets a familiar face from her past in this world.
---
Like I said this may be difficult since Twilight's Backstage Pass is waiting until Yacht Vacation is over but I'm waiting until the America release happens. All I can say, it's only going to be a one shot story which might pull your heartstrings. The 3rd episode in the special gave me an idea to do this idea.
P.S. I also have another story idea involving the season 9 episode coming out later this month. Growing Up Is Hard To Do.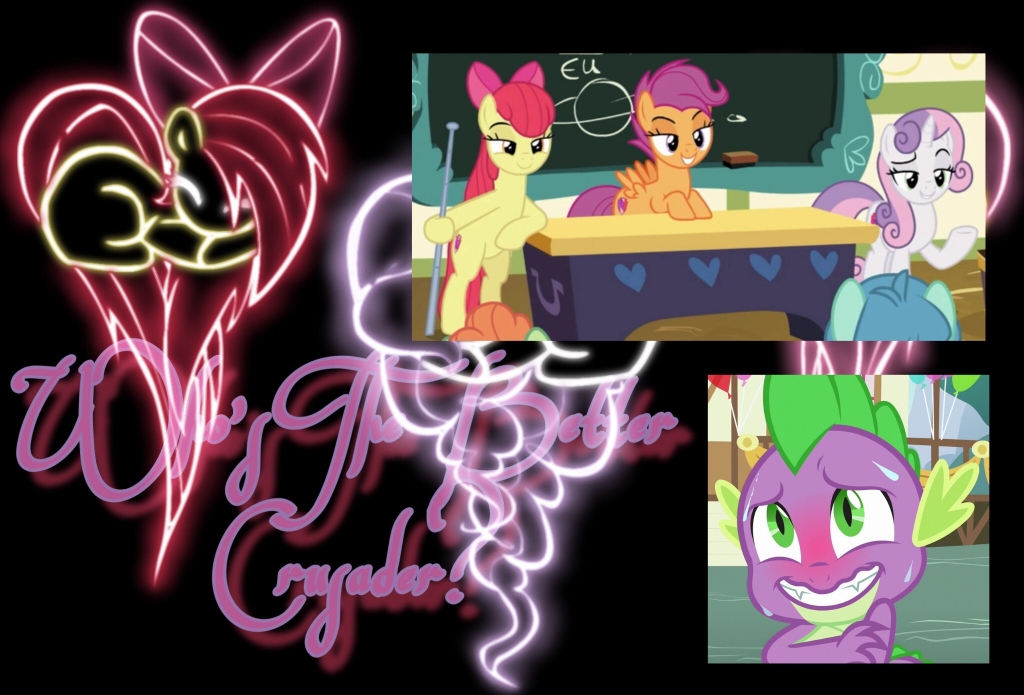 who's The Better Crusader?
When the Cutie Mark Crusaders turned themselves into grown ponies, they can do anything they want. However there is one thing their sisters told them about once when they we're fillies. Puberty.
Now that they're old enough to experience it, they need evidence on someone's opinion. Not to mention who's the prettiest in the group. They choose Spike for the intervention in their treehouse, which might made the dragon with wings uncomfortable.