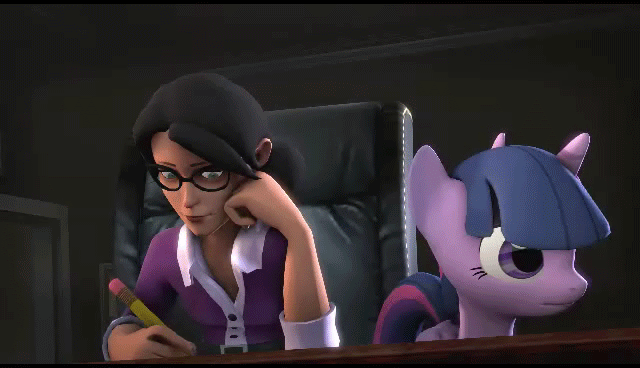 Bookish vs Critical Voice
Looks like we're just about done with Shining Together! Just wrapped up the climax, and we've got two denouement chapters tomorrow and Monday and that's it.
And now, for the twist: This story was written entirely improvisationally.
Yup, daily, seat-of-pants. There were a few instances I'd do a chapter in advance because I knew I'd be busy the next day, but that's it.
A few of you might have guessed this; if so, congratulations, you have earned a single gummy bear, I guess.
How we got here: previously I mentioned that I did about 100K words over the last half-year, made up equally of brainstorm scribbles, skeleton script, and finished prose. However, during this process, I know now that I was trying to put together a whole bunch of magnum opus stories and got a whole lot of words out to try to make them--but then I kept trying to write and then rewrite and then polish and re-polish and make everything perfect and treating each story as an Event(tm) and one then day I woke up and hated writing.
Many tears were shed, didn't know what to do for weeks really.
So, took a step back, tried to figure it out. Eventually, inspired by entities such as GaryOak, Dean Wesley Smith, Brene Brown, and a certain pair of recently-introduced best friends who you'd better believe will eventually be getting back together for one <3 incredible night <3, I decided to just... type.
Type, and get words out and--this was the key--to stop myself from constantly trying to perfectionize and rewrite myself into oblivion, just publish the best I could do every 24 hours. Embrace the ideas, damn the chase for perfection, fuck it, we'll do it live. Decided to make it a 30-day experiment a la what Gary did. (Thanks, guy.)
I chose a minimum of 500 words a day because that's a no-pressure daily total for me, but allowed myself to go over if I got inspired. As you can see there were a lot of days when that happened, and some days when I just did not feel like writing or didn't know what to write and you then either got Filler(tm) or a surprise character introspection chapter, a few of which actually came in handy later.
And I resolved to ignore the stupid everpresent voice in the back of my head (cultivated by 20 years of professional critique and 10 years of being on this site) that exists to do nothing but tell me that my stuff is ass. I did still edit all chapters to the best of my ability. On a workday I can do 2-3 passes for a 500-word chunk before my creative voice just doesn't care anymore.
Every day posting has been terrifying. Some have been 20% less terrifying than others. Votes were turned off because if they hadn't been, I would have been a crumbling, shivering wreck before a week was up. To those who understood, thank you very much. To those who unironically bitched and wrote huge self-entitled speeches about how taking away your power to slap around social media-style thumbvotes will lead to anarchy: congratulations. You're literally what's wrong with this fandom.*
Here we are on the other side, though, and... I've never done 20K words in a month before. Holy shit.
At the end of this experiment, I'm in love. I like this approach so much that I think I want to stick to it. It provides me a outlet to the bottleneck of story concepts I've built up over the past couple years with no sign of stopping, provides catharsis, and teaches me to stop obsessing over a million nitty things and just write, while also letting me more readily see places where I can improve my technique. To help keep projects straight as I write, I've downloaded Trello and adopted a personal kanban system with all of the stories I have ready to start fully prosing in a nice list ready to be processed and get out there to y'all.
I'll deal with the, uh, killer butterflies, via routine, I'm sure.

Worth.
However, I am curious as to reader reactions. So, questions to those of you who followed this all the way to the end (thanks!) and even those who've just been waiting till this is done to binge:
- Did you like this new, shorter-but-speedier approach, and would you be okay with it being how I mainly release stories? Or do you like longer chapters which take more time between publishings?
- Would you be okay seeing this approach be used to finish off already-in-progress stories (like Blooming)?

This is a phrase you'll probably never hear me say again, but, yeah, let me know in the comments.
~B
*Well, okay, one of the things. It's a long list, you'd be #18 or thereabouts.