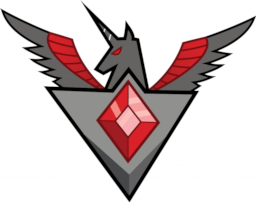 Yes! First thing I've had published on FimFic in a while, though not for lack of trying – Sunrise is still incoming... someday...
Buuuuut, until that day, go check out Break Away: The Alicorn Amulet Collaboration and especially this chapter (the one I wrote): How Great and How Terrible
You'll like it if you're a Glim-Glam fan, which I suppose should go without saying that I am, since I wrote her chapter and all.
And of course read the other authors' contributions, too, because they're all good and they all deserve it, for sure. Big thanks to cleverpun for pulling off this collaboration idea and putting it all together as well.