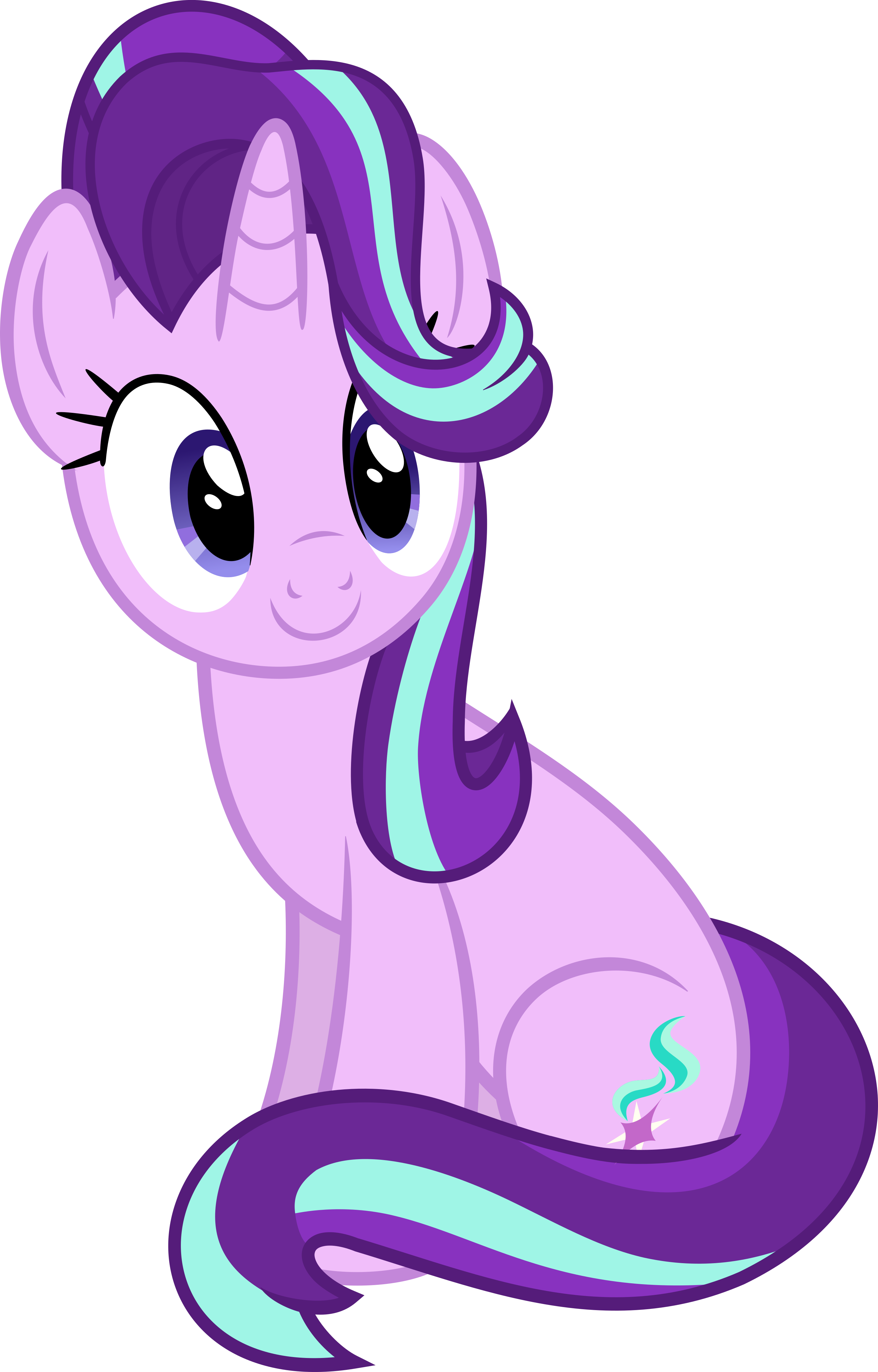 In the past two years of pony, nothing has affected my writing more than the character of Starlight Glimmer. She was an absolutely amazing villain in Season 5, giving us both a thrilling premiere and epic finale, and her redemption leading into Season 6 made her skyrocket to the top of my favorite characters in this show. Five of my last eight stories have been centered around her, or by extension, her oldest friend, Sunburst.
So it bears mentioning that since the fandom has plateaued these past couple years, probably the most disappointing thing I read about the fandom nowadays is when fans claim they stopped watching because of her. One of my friends is in this group; he says she was an unnecessary addition to the cast because Twilight already has an equal student; in the character of Sunset Shimmer.
I'll counter that by saying that Sunset is a dimension away, and while the writers may or may not ever touch on her homesickness, she's currently essential over there as she's the sole authority on magic.
Without someone to pass her knowledge onto, Twilight Sparkle had peaked as a character. Enter Starlight. A unicorn who rivaled Twilight's alicorn-level abilities to the point where the Princess of Friendship was forced to parley with her to save Equestria from ruin. Now, for the past two years, Twilight has successfully gone from student to teacher.
My desire to know more about Starlight's origins is probably more than the writers are ever going to sate. Everything around her seemed to come crashing down after Sunburst got his cutie mark and ran off to Celestia's school. Was anyone around to help her? Apparently not, as she succumbed to her abandonment issues and went off to found Our Town, a village without unique Cutie Marks. I'd really love to know what her state of mind was when she got her cutie mark. I would have to guess she hated herself. I like to think she used makeup to cover it up even before she applied the equals symbol.
Starlight, as well as the new film villain Tempest Shadow, lead me to believe there could be a concerning lack of elders available to help young fillies through said abandonment issues.
So when Sunburst left, something inside her just seemed to stop. There are enough snippets in the show to make me believe that a part of Starlight never grew up past that point.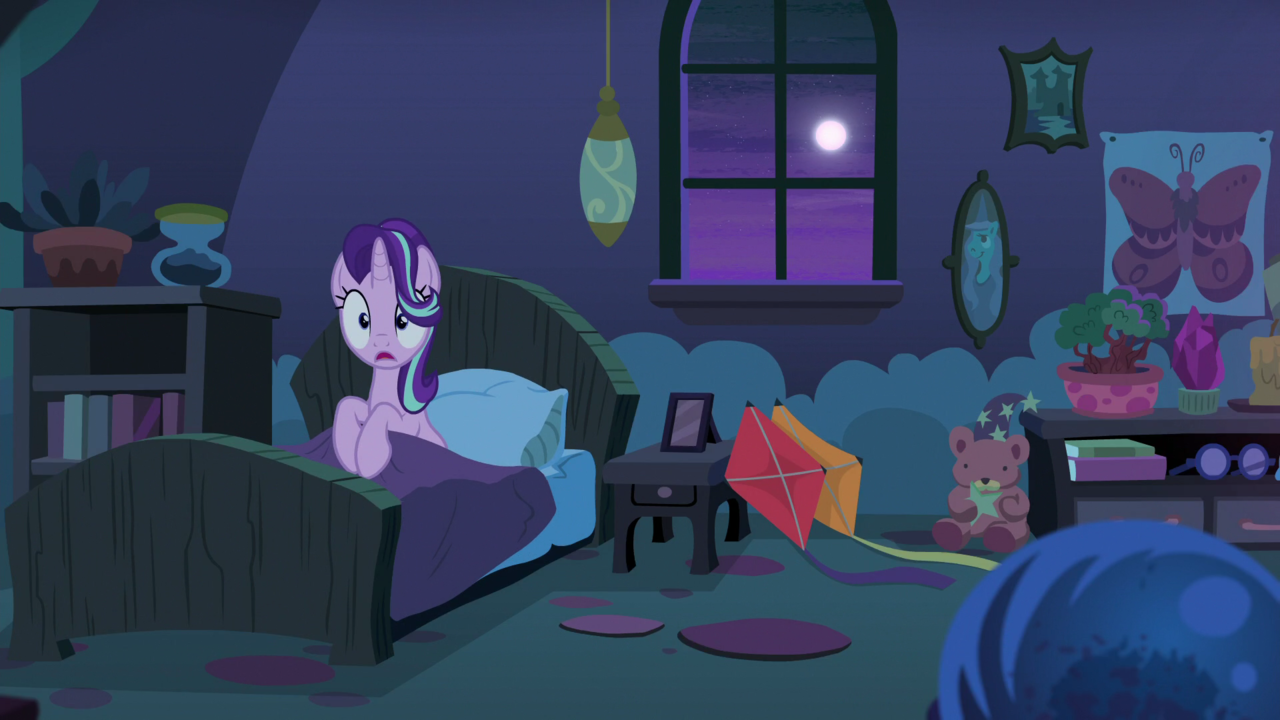 Take her room in Twilight's castle in the Season 6 finale, for instance. The look leans towards a young filly's room than an older pony's bedroom.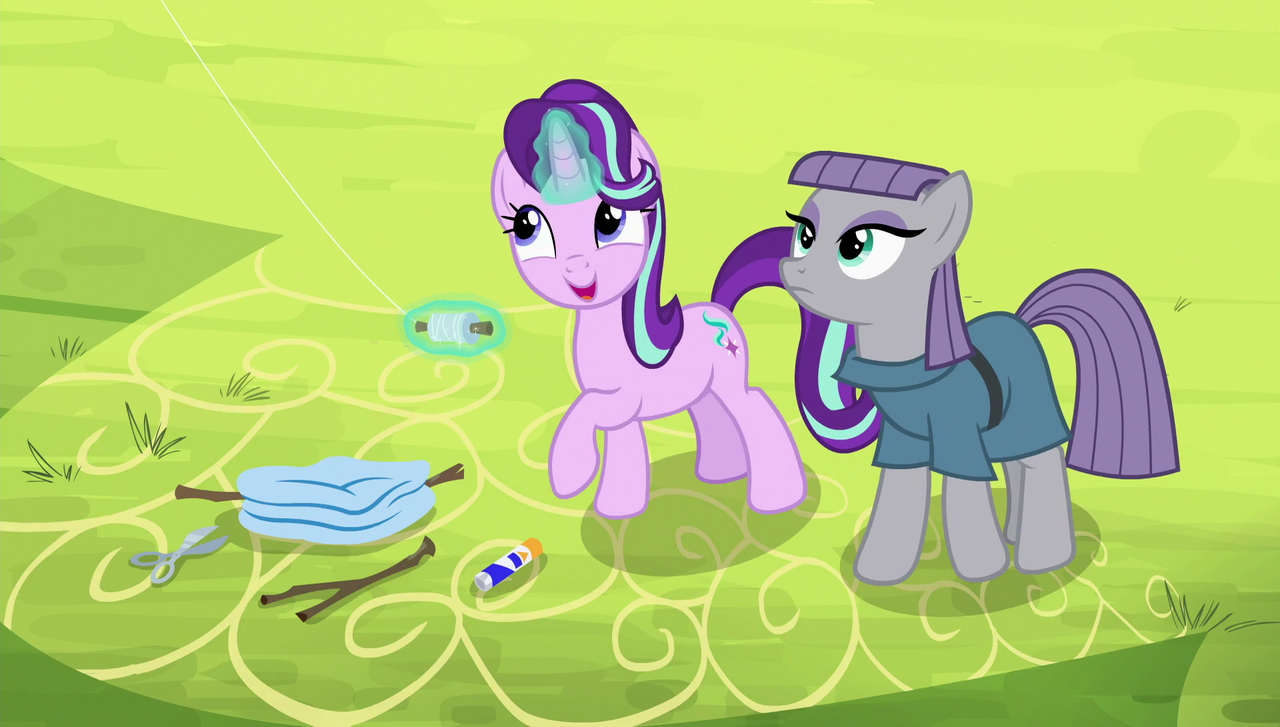 When you combine the shot of her room with Rock Solid Friendship, we've got her favorite pasttime; flying kites, and judging from the materials at her hooves, she likes making them from scratch.
Another example of Starlight's childlike mentality is WARNING: SPOILER ALERT! (I watched the leaks this weekend) is her love for a board game from her childhood called Dragon Pit. She even goes so far to create a spell that returns herself and Sunburst to their foalhood town and even ages them down to their younger age, much to the latter's annoyance.
I also enjoyed her somewhat smaller contribution to the Season 7 finale, where (SPOILER ALERT!) she's the living counterpoint to Starswirl's staunch belief of 'once a villain, always a villain'. Seriously, the guy was a dick.
While she's been a fantastic "sixth ranger" of the show, I think the best thing that the show did for Starlight's character was give her her own circle of friends, instead of shoehorning her in with the Mane 6.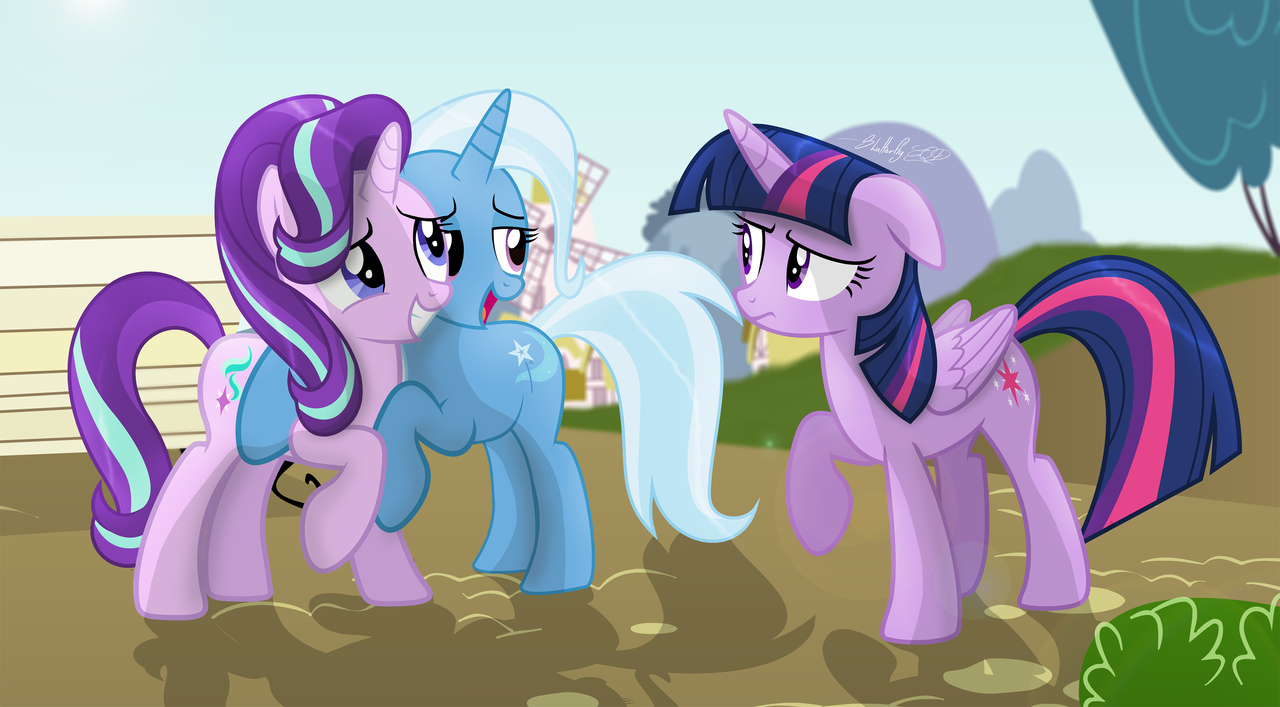 Her first friendship with Trixie showed that if you have a less-than-stellar past, the ponies who look past that first often have similar circumstances.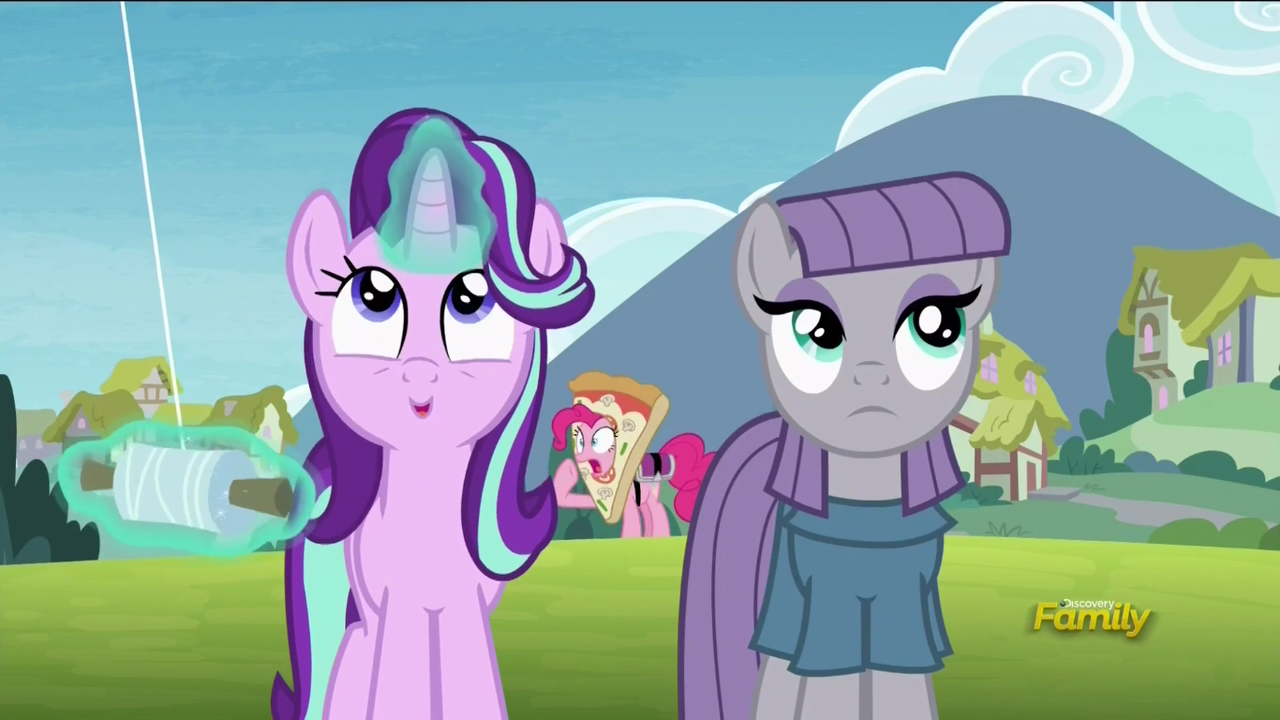 Her bond with Maud shows that maybe the only thing you have to have in common is how little you have in common with everypony else.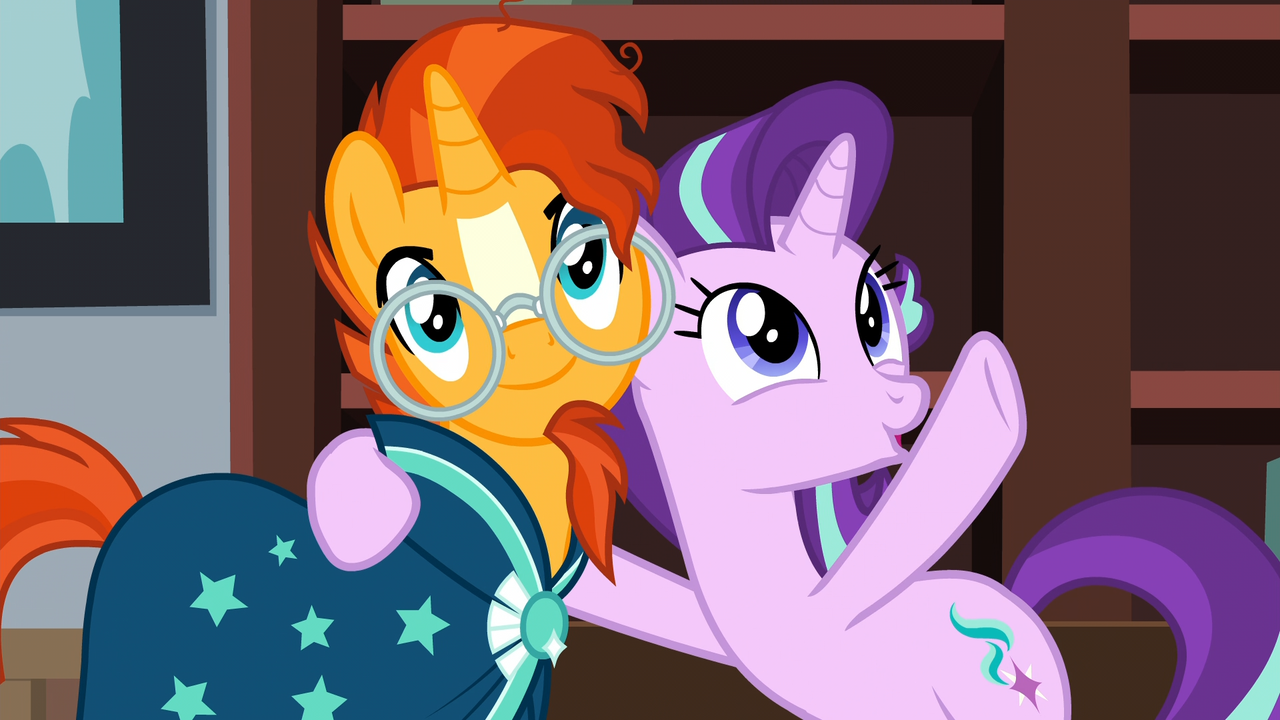 Her friendship with Sunburst shows that while it feels like you've grown apart, sometimes all it takes is a look back. (And I'm seriously, seriously hoping these two become closer as the show goes on).
Now don't get me wrong; I don't automatically fall for every redeemed villain. The show is at the point where I'm looking forward to Queen Chrysalis being disintegrated sooner or later, and I doubt any amount of touchy-feely backstory is going to change my mind in her case.
I believe the show has done a great job with Starlight, and I eagerly await to see what's in her future.