So here I am again back with another art piece for the day. So as you may have seen I've kind of been going through all of the main six this week with Rarity, Fluttershy, Rainbow Dash and last time Twilight. So we've only got two more left and today's pony is a mare that's pretty hot and she hardly even releases it

.
Guessed who it is yet? Find out below the break!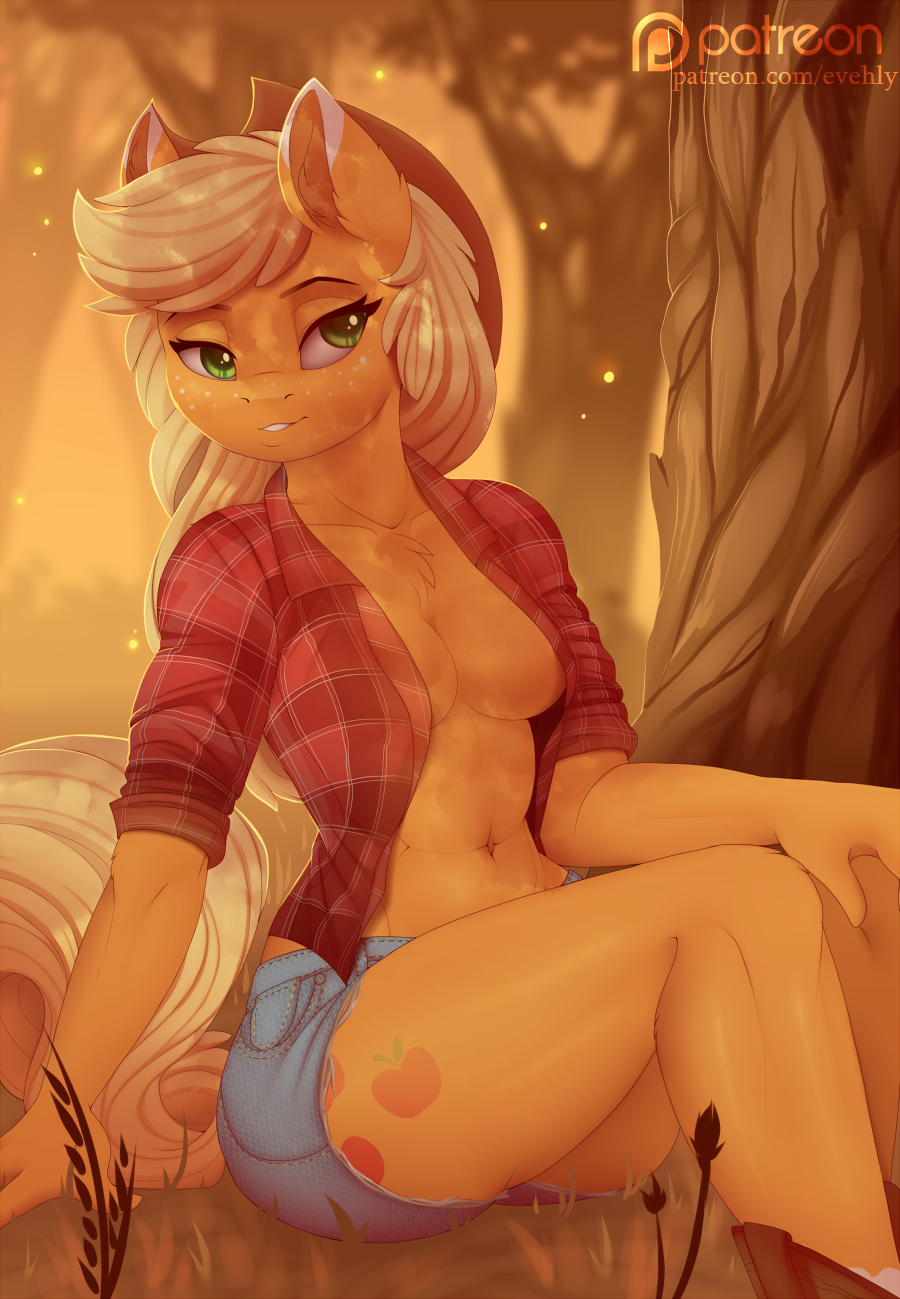 Stupid sexy AJ!

so yeah, here with are with the always honest and beautiful Applejack. I've always loved her as a character in the show, she'd just so grounded and down to earth, kind of like the sensible rock that all of the other characters bounce off of when they are being more silly. Still, that's not to say AJ doesn't have her moments, especially the ones where she's kind of hot

. It seems that Applejack can pull of things like that without even trying. Must be all that hard work

.