I've been a little inactive on Fimfic for a while, so I figured I should probably update everyone on what's been going on in my life so far.
In December, I got a job in the Hollywood film industry, doing visuals and editing for TV/film/gaming awards shows (plus some other stuff I'm not allowed to talk about), and I've been at that for about half a year now. It's the first big change I've had in my career in over 3 years, so I've been very excited about it. That being said, I work 12 hours a day, which doesn't leave me a lot of time for my hobbies. Because of my job, I ended up moving to Los Angeles this last April so I wouldn't have to suffer a 2-hour commute every morning.
I Can't Believe My Little Tokyo Is This Cute
I'm currently living in the super-adorable Little Tokyo area in downtown LA with my roommate Monochromatic, a fellow writer on Fimfic that I met last year. She moved up from Mexico in April to also pursue a career in the industry, and much of my free time since then has been getting to know her and helping her get situated in the States. Needless to say, Fimfic's resident RariTwi Empress is one of the coolest people I've ever met, now one of my closest friends, a blast to hang out with, and a super awesome roommate (and not just because she puts up with the fact that I apparently talk a lot in my sleep o_o).
An accurate visual of day-to-day life with the Monoducky
Most people here probably also know that I run a Discord server with a ton of my friends from across the fandom — be them fanfic authors, fan artists, musicians, YouTubers, and more. A while back, a dozen of us or so all decided to do something a little crazy: attend a convention together. And thus, the first SwanCon took place at BABS in April. It was the first con I had been to in nearly a year, and some of the most fun I've had in ages.
I've been around the block when it comes to the brony fandom—as far back as that magical time in 2012 when everything was still new and novel and we were still coming to terms with who we were as a community—and there are moments when I feel like the magic has long gone. But every now and then, things like this happen that remind me why I'm still here and why I love this fandom so much: the people.
Since then, I've gotten another job on top of the Hollywood one, become a moderator for more Discord chatrooms than I can count on one hand, I have two more SwanCons lined up (BronyCon and EQLA — be there! yes, you!), and… incredibly enough, I've even found love.

Altogether, the last several months have led to me being more satisfied with my direction in life than I have in what honestly feels like years. After aimlessly wandering about for so long, I feel like I'm finally moving forward. And even if I'm stressed out and busy and constantly having to make tough decisions and trying to juggle a dozen things at once and pretty much always teetering on the edge of a nervous breakdown at any second... at least I'm no longer sitting around and squandering away my future.
But between moving twice, constant networking, working two jobs at any given moment, and trying to balance all of that with my social life, both online and offline… well, let's just say my writing has had to take a really serious backseat for a while now. Thankfully, the Hollywood awards season has come and gone, and while I do have the other few jobs to worry about, they aren't nearly as demanding as my Hollywood one. This finally gives me some breathing room to maybe focus on myself... and, in time, maybe pursue writing once more.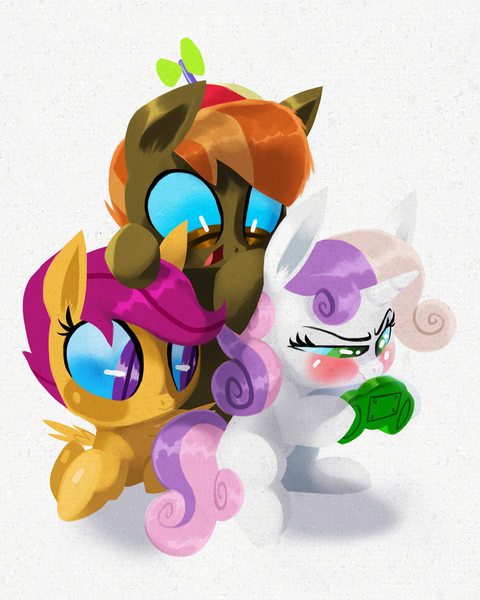 Art by talonsoficeandfire
I'm still adamant about picking up TGOM again and finishing it. I just don't know exactly when I'll be able to do it. I do have a general idea of where the story is going and how it'll end. But if for some reason I can't finish it, I'll be posting a full outline of the story. And if something happens to me — I become homeless, lose access to the internet, or, yanno… die — I've made sure that multiple trusted individuals have access to my TGOM notebook, which includes the full outline, and they'll do what needs to be done so that everyone gets their closure.
I don't know what the future holds, but right now I'm just taking things one day at a time. And hopefully I'll find time soon for my writing, and TGOM in particular. It's a very dear part of me, and I don't want to let it to simply fade away.
Until then...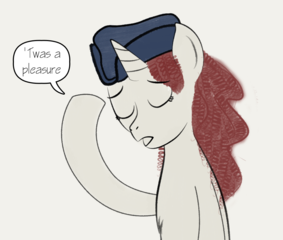 Prosperity, by Zaid ValRoa
—Swan