In a mass-produced world, things that are handmade carry even more value than they used to. And while my keyboard came from a far off factory, the new story it has produced for you all is just as handmade as its protagonist.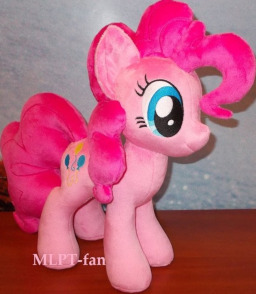 Warmth, softness, gentleness. They are the first things I ever felt, the first memories I ever made, but they are so much more than that. These sensations are the one link I have to that which created me... and the key to understanding who I am.
This is my entry for the newly formed 'Soft Hands' group's inaugural contest. The prompt was left wide open to interpret however we wished, but I have to tip my cap to my lovely wife for the idea of tying plushies into the prompt. Thanks, honey!

Of course, I must also give a big shout out to Loyal, Winston, and Skeeter The Lurker, all of whom were kind enough to offer some of their time and pre-read/editing assistance. You guys are awesome, and I hope to return the favor on your own stories sometime! :)
That said, I hope everyone enjoys the story, and have a great day!

Cheers!
GMP