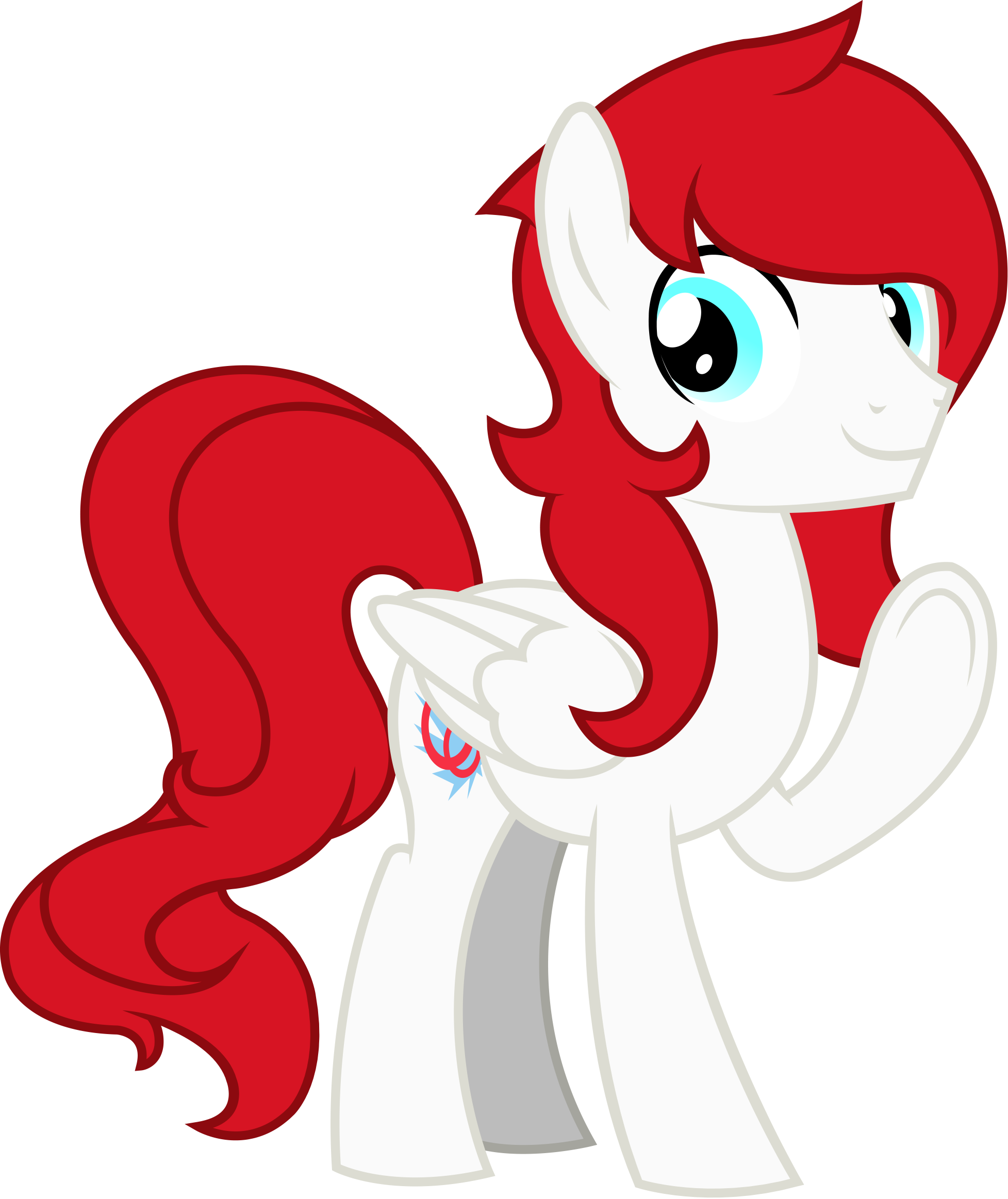 Name: Doppler
Race: Pegasi
Gender: stallion (though hard to tell at a distance or from behind)
Doppler is a somewhat effeminate stallion originally hailing from Cloudsdale. Being the youngest colt of a single mother, he mimicked the only pony he had as a role model: his mother. As a young colt he was often bullied at school and by one of his two older brothers for being a girly colt and often got into fights.
Because of this, Doppler developed a bit of a hard shell during his later years of schooling: frankly being an abrasive a

shole to anypony who tried to get near to him. It was during that time, that he also came to realize that he was a coltcuddler. He kept this close to his chest; only telling his mother; one of the few ponies he was generally nice and considerate too.
After graduating, he moved away to Maenhattan in an attempt to get away from the problems of his youth and begin anew. And hopefully, find himself a special stallion.
personality: at first glance, it may be assumed that Doppler is a somewhat girly pony emotion wise. In reality, Doppler comes off as a rough and abrasive jerk to a large number of ponies. Snarky, sarcastic to the Nth degree, rude, and quite the potty mouth when he gets worked up, it's amazing that he has any friends at all.
But around his friends, Doppler takes a almost complete 180. He is still still snarky and sarcastic but he then becomes one of the nicest ponies you'll ever meet.
Unless you piss him off, he has one hell of a temper and when all the right buttons are pushed, he can cuss up a storm that would put even the most grisly of royal guards to shame till he's as red in the face as his mane. And if push comes to shove, he is okay in a fight, preferring to move fast and hit quickly.
(some of those buttons are insulting him by calling him a [REDACTED], calling him a mare, or just generally being a arsehole to him)