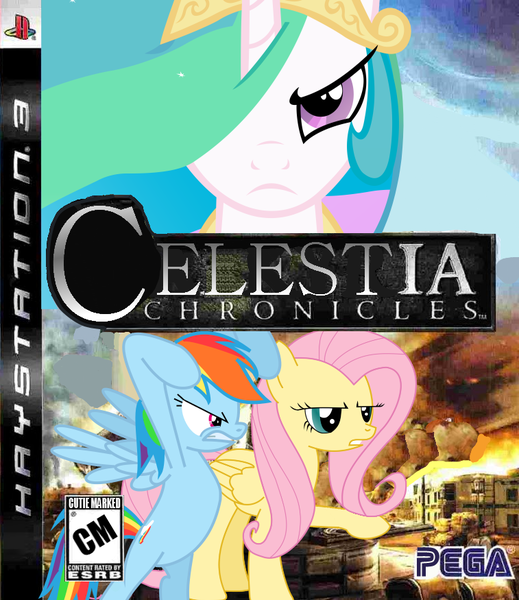 I would read the living crap out of this. If it were actually well-done, that'd be a plus, too!
This blog post is the product of several months of idle thought. As with most things that come from idle thought, it's not very good, but it's the best I've got.
As I'm sure many of us have observed over the years, attention is the currency of fandom. We may say we write for ourselves, but if we truly did, we wouldn't post our stuff on the Internet, silently hoping that complete strangers notice us.
Anecdotally, I've seen a good number of people complaining about "shitty crossovers" on this site. I'm not sure what series these stories usually cross over, but I can hazard some guesses.
Anecdotally, I have also seen dozens of well-written crossovers from quality authors over the years get sent out to die. These crossovers tend to very much be passion projects, crossing over with something the author tends to care deeply about. Trouble is, these are series that aren't the usual uber-popular fare. They might be old, they might be obscure, they might not be something Fimfic's userbase is all that into, or they might have been posted slightly past the crossed-over-series's 15 minutes of fame. But they wanted to write it anyway, and on principle, that's great. Therein, however, also lies the snag.
Don't worry, I'm going somewhere (terrible) with this, I promise.
If you're writing a crossover with something that's (a) ingrained in internet language, (Doctor Who, anything that Valve makes) or (b) something that a large vertical slice of 18-25-year-old males love (Halo, Grand Theft Auto... anything that Valve makes), you're sitting pretty. Type away, my friend (and if your Halo crossover dares to include Linda-058, tell me so that I might actually care enough to read it!) But if you're crossing over with, I dunno, Death's Head, then you're SOL unless you can get that sucker posted on EQD or something.

Or take my last foray into crossovers. Mighty Rescue Mares! isn't, like, the best thing ever, and a recent reread shows that it's got some problems. I consider myself a good crossover writer in as much as I know for a fact that I'm a wizard at making any two universes work, but the actual writing execution of that story could use a redo, and hard. Especially given what I know of the unfinished second part on my hard drive. >_< Still, for all the story's faults, what's up so far is the product of a ton of research on how to make those two series and their sets of characters gel together, as well as contains what I still feel is the best thing I've ever written regarding Princess Twilight as a character, before Lulamoon's Castle happened. (It's the latter half of Chapter 2, if you're interested.)
But it's a crossover with god damned Mighty Switch Force. No one knows what the heck Mighty Switch Force is.
Which is absolutely no problem but my own, as well as the crux of my dilemma.
I have tons of crossover ideas in my mind, most stemming from a single premise or meeting of a couple to few characters between MLP and the series in question. The snag is that I know that every single one of these series would have maybe thirty people interested in reading a crossover between them and ponies. My main jams are Western Cartoons from the last two decades, old-school anime, tokusatsu, video games that are Japanese in origin and may not have gotten the best of print runs or sales numbers, and Saints Row. I'm working with a few weights here.
So I'm gonna go ahead and throw it out: the reason there are "no good crossovers" is that no one reads them when they're written, simply because they're crossovers. Thus, outside of a few absolutely crazy people who I will forever respect, the ones who can write good crossovers conclude (and rightly so, IMO) that it's not worth it, in a medium where attention is currency, to spend hours upon days upon weeks creating something that will only be read by crickets.
You would say that my priorities are wrong. I would say that you are absolutely right, and there used to be a time that I would care more. That time was, ironically, when the fandom was smaller, for reasons I'm sure you can ascertain.
The people who write crappy crossovers, however, don't give a hoot about any of this. Nothing stops them because, well, just writing the darn thing is enjoyment in the first place. And thus, here we are.
The question now, is: in this scenario, who is having more fun?
If you do find a good crossover, cherish it and pimp it. Seriously. However, that means that you'll actually have to take a chance at reading crossovers, even if you don't know the series being crossed over. So try that too once in a while! Take a chance, and take a plunge.

You might get turned on to a series you knew nothing about! Believe me, that's how it worked in Web 1.0.
---
Anyway, I've been thinking of a way to have my cake and eat it too -- that is, be able to write the cross-series character interactions I crave, even though I know no one will read them, and still have it be worth my time.
I think I might have something.
As always, stay tuned. G'night, all. Oh, yeah -- and there's still time to ask me stuff.
~B