Looks like my life just got more complicated... in a pretty cute way.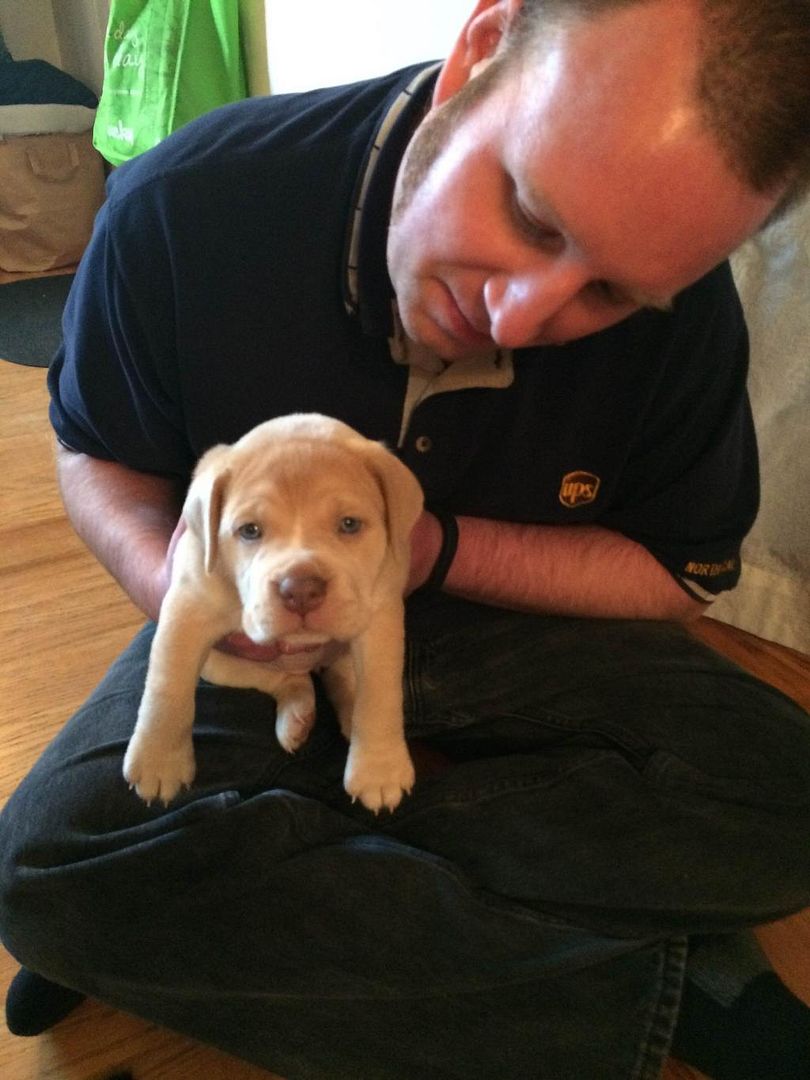 My wife has been pining for a dog for years, so the stars aligned in just the right way for her to get one.
Well, she thinks they did. I'm more of a cat person, so there are very few star alignments that I see as a good reason to get dogs, but she's the one who's home all the time now. She's taking full dog responsibility, and my wife isn't one to shirk her sworn duties. I still have about three weeks before the dog is permanently ours, so we will be continuing the preparations. My cat has been surprisingly good through the whole thing. I thought she'd flip her lid, but besides standing off to the side with a "What the hell is that thing" look on her face, she's been pretty good. She even walked over and sniffed noses without being overly freaked out. That was once of the caveats. The cat was here first, and if she can't tolerate the dog, the dog goes back. I'm pretty proud of her that she hasn't turned into a furry wreck.
So, yeah. Gonna be an adventure. I think my wife remembers having a dog a lot more fondly than dog ownership really is, but I'm pretty pessimistic. I often predict the worst, and I'm often wrong. I hope I am this time, too.