Wondering what that's for?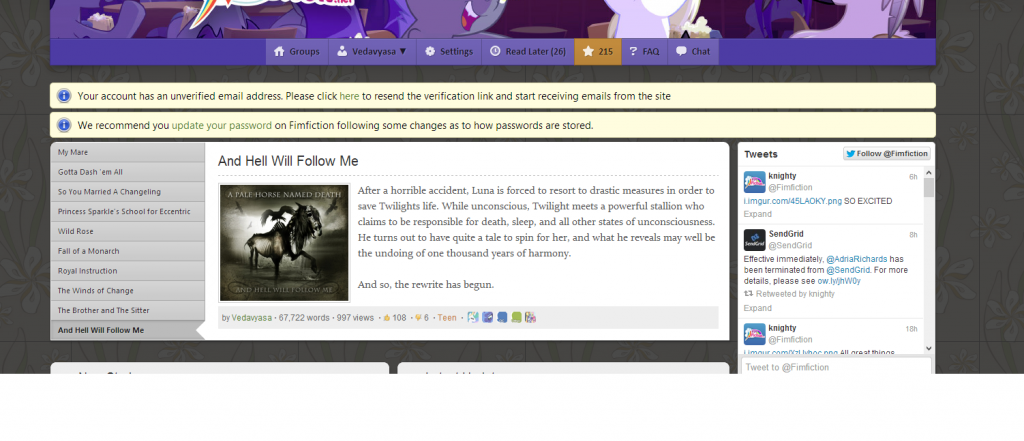 That right there.
I am very nearly at a loss for words here.
Every single one of you that's ever read a chapter, clicked the thumbs up, or faved my story, I thank you dearly. You guys did this. I walked into this story with no clue what I was doing, what the end was gonna be, or how I was gonna get there. You guys pushed me to keep it going when I realised just how lost I was.
Crappy update schedule, rocky start, rookie mistakes, rewrite that took a geological epoch, you guys still stayed around.
And you made this happen.
Thank you all. I'll have something a bit more fitting to say in the authors notes of the next chapter.
Love you guys.
Vedavyasa