Dear Loyal Watchers, Interested Visitors, and Confused Passersby:
Hey! You guys all know my Ravenswriter emblem, avatar, user pic... raven, crow, corbid, birdy... thing, right?
That's the one! Yeah!
You probably remember how he got all dressed up last year. I really liked that pic!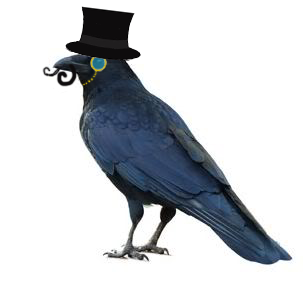 They come runnin' just as fast as they can, 'cause every girl's crazy about a sharp dressed corvid!
Oh, and ya remember how I asked folks to dress up their avatar for Christmas? My raven was the first to volunteer of course!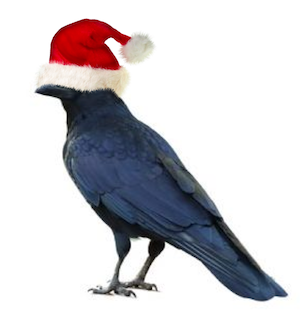 At the highest magnification, you can see that I put the hat over the eyes. No wonder he always looks a little grumpy!
We've seen him in other guises as well, such as on the cover of my Fever Dreams.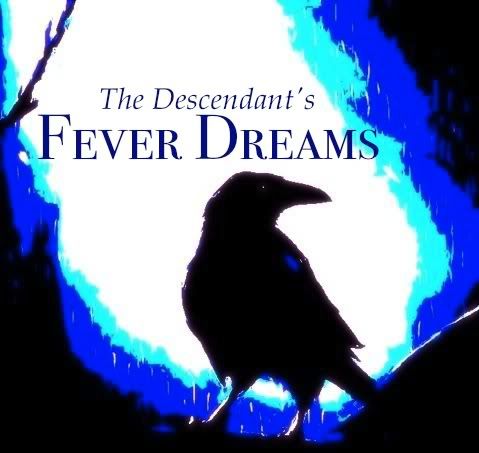 I shoulda just released these all as their own fics, but... meh.
He's even got Real Life counterparts that I got from the Earth Mother in The House of Blackbirds and Wintergreen...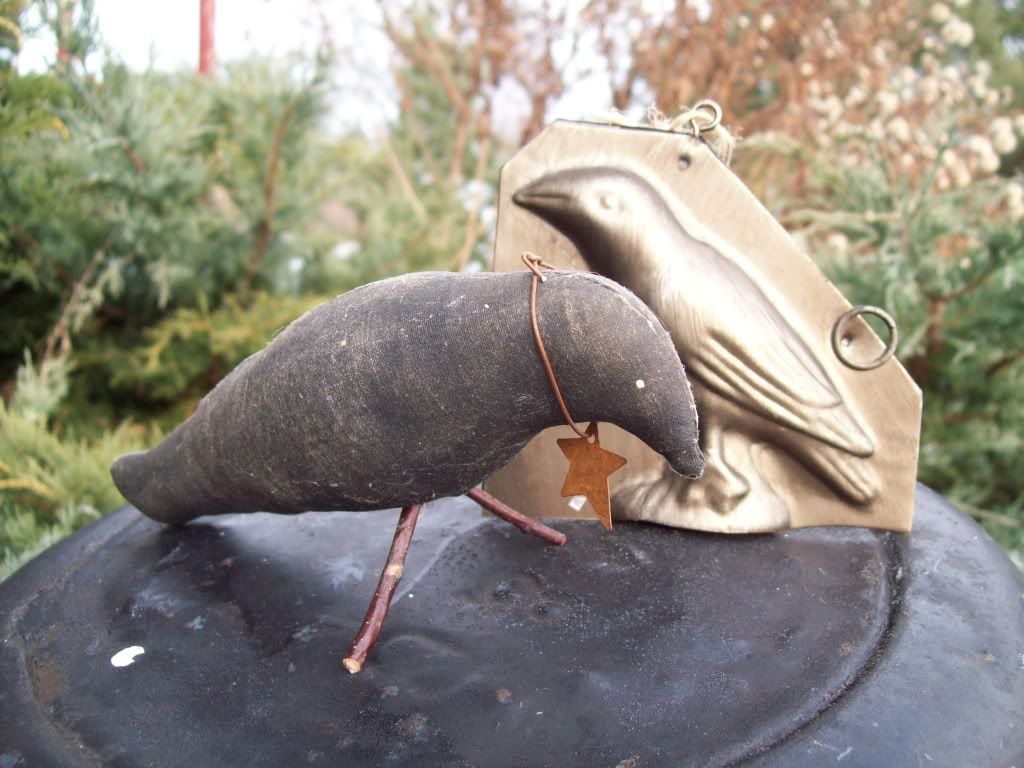 Still freaks me out!
I've often wondered if I should have taken a pony avatar. Ya know, one that actually looks like one of these pastel denizens of an alternate reality that I write about. In the end, I'm glad that I've stuck it out with the Ravenswriter, and I'm glad that people seem to have enjoyed him.
That being said, perhaps it's time for an upgrade? I am now deep into my third year in this fandom, and I think that sprucing up would be in order, hmm?
So, here's my challenge to you, my dear friends! It's time to remodel my avatar! Yup, we're gonna decorate and stylize my raven!
Your task? Well, friends, warm up your photo editing software! It's time to see what you can do! Anything (tasteful) goes! Are an actual artist? Feel free to draw me a new raven, based on this one! Not an artist but wanna try anywho! Go ahead!
If you need ideas... well, you know what I like! And, if ya don't, I'll tell ya! Trains, Ocean Liners, The Civil War, History... write me if ya need some ideas.
Okay! Great! I look forward to seeing what you all come up with!
Stay Awesome,
-T.D.