Dear Loyal Watchers, Interested Visitors, and Confused Passersby:
I don't usually do this type of thing.
Except for last year, when... well, I did. And now, I'm doing it again. Because I can. So there.
I don't like trying to use what little "fandom capital" I have on personal projects and irrelevancies. None of you come here to be told what I think you should do or to hear my wishes.
Still, when I asked this last year, you were all so wonderful about it. You all did so great! It really made things a little brighter, and there's so many more of us now. So, I think it's a good idea, on one level or another.
So, here it is:
Would please consider putting a Santa hat on your avatar?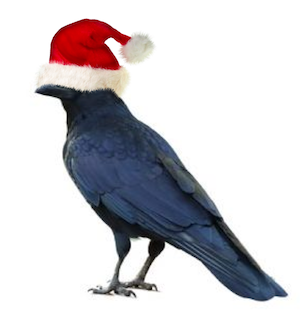 Yeah, like that one.
That's all I'm asking for.
A Google Images search for "Santa Hat" comes back with literally hundreds of transparent .gifs that would be so easy to apply with even the most rudimentary image manipulation software. Seriously, it is easy. I'm just about the laziest person you know, and I did it in maybe fifteen minutes using "Preview", the most pedantic of all image software. Using an avatar that already has one on is cool too!
But why?
There is no reason. There is no greater purpose. We're not out to fight the homeless, prevent whales, save cancer, or preserve forest fires (those may have gotten slightly mixed up). I'm not trying to raise awareness about this, that, and the other thing (of this other thing that I talked about that one time). I know we don't all do the Santa thing, but the hat itself pre-dates Moore's poem, so it's really just a winter hat, if that sways your opinion.
I just want to see a wide swath of red and white greeting me as we grow closer and closer to Christmas. I just want something of the fun that was present in this fandom to show up again. I just want Knighty to sit down to his computer, open the site, and have the most merry "WTF?" of his life go across his features as he checks every news post just to discover a tide of holiday-flavored bonnets smiling back at him. That's all... just for fun. Just a big old in-joke between us and our 90,000 friends here on FIMFiction. Nothing more.
Please consider doing so. Please consider reposting this to your blog when you do.
Also, do it or I'll come caroling to your house.
You don't want that.
Happy Holidays,
and Stay Awesome,
-T.D.