Dear Deer,
Let me begin this letter by informing you that I was pleased to have shared my acre of land with you over the course of these last five months. It is not the purpose of this letter to in any way complain about the situation which developed in our time together, as I have take into consideration the harsh developments that this last winter brought to you and your other Native Species kin.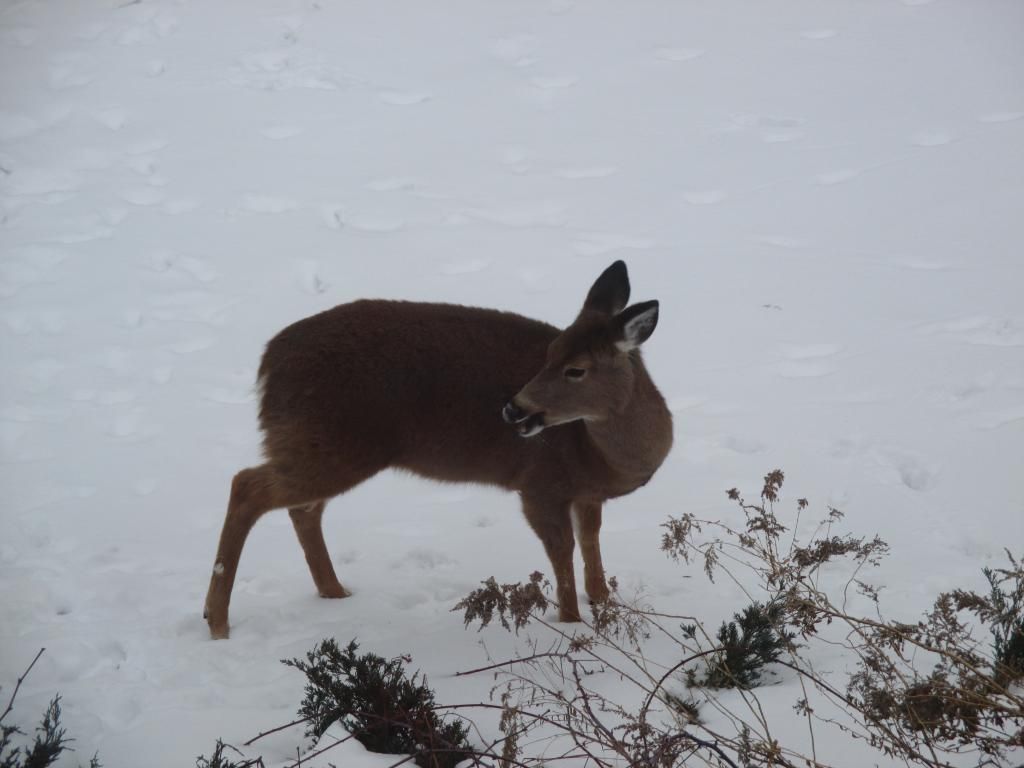 However, we can not ignore the fact that (as the arrival of robins and the annual springtime infestation of ladybugs in my house attests) spring is certainly arriving. As it is still snowing outside as I write this open letter, it must seem somewhat contradictory, but I assure you that the longer days and the appearance of maple sugaring buckets on my neighbor's trees attests to the fact that spring is most certainly arriving... as late as it may be in coming.
Also, just so you are aware, I have witnessed you drinking from said maple sugaring buckets. While I myself am a huge fan of maple products, I can only encourage you not to do so—or at the very least do your best not to get caught.
Indeed, the point I must now bring to your attention is the fact that, due to the arrival of spring, I have different expectations for what I must ask of you. It relies greatly on you living up to certain expectations.
Or, to put it another way my deer, you are all huge dorks.
As winter began I was at first amazed to see how close you would come to my house. While I have been aware of your presence in the fields being my home since I lived here as a little boy, you were always rather antisocial. Now, this year, to watch you make your way silently through my yard in the moonlight, your ears flicking about as your long limbs forced their way through the ever-growing blanket of snow, was a special treat this year that I will not soon forget.
The problem that I am having is that you do not seem to be able to live up to the extraordinarily high expectations that I have set for you.
Early this year, I stood motionless in my breakfast nook window, watching one of your ranks approach my garden. You are familiar with it, I hope? It is the spot where my Christmas Nativity Set still stands, buried in snow even as Easter approaches. As I watched, whichever one of you approached the moonlit garden leaned down their long, graceful neck and unknowingly brushed their nose against that of the rabbit who has been spending winter under my porch. For one moment the two of you stood there, noses pressed against each other...
... before the deer and the rabbit both bolted away in mutual surprise. This had the effect of making me laugh so hard that I spilled cocoa my all across my floor.
This is just one example of the buffoonery that I am not quite able to rectify with my impression of you as majestic creatures. Another example would be the way that you have denuded my neighbors' topiaries of leaves to a certain level—leaving them shorn of all but their very tops. Apart from giving me the opportunity to use the word "denuded" in public, this has produced unhappiness on the part of my neighbor and hilarity on my part.
In short, deer, I'm having to deal with the fact that you have begun to act like, well... turkeys.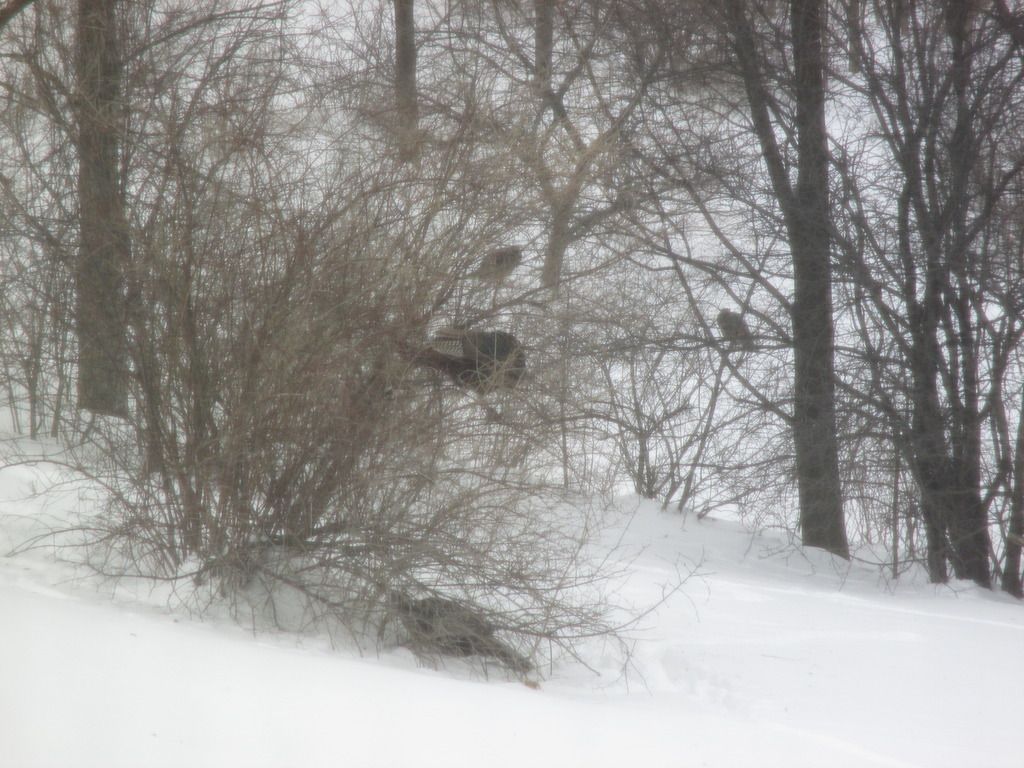 Believe me... they'll be getting a letter of their own.
As we go forward into spring, there are a few expectations that I have for you and which I think that you should consider. They are as follows:
1.) Do please stay away from the road. You no longer have the headlights cutting through the long winter's evenings to warn you of approaching danger. That and people drive too damn fast on what is still, despite the endless number of homes being built here, still a country road.
2.) Please do not leave any deer ticks behind amid the leaf litter and high grass. I can't deal with that again.
3.) Please do try to get along with the fox. I know his yelping is enough to make me leap from my bed at ungodly hours of the night, but he means well.
4.) Please do come back to visit in the diurnal moments of the spring and summer days. Having had you as guests has reminded me of the cornfields and woodlots that once filled this valley, and seeing you about has given me some hope that such things have not been lost forever.
I wish you well, and I hope that the new spring brings forth tasty shoots and berries for you to enjoy soon enough—even if it will rob me of the chance to use the term "denuded" for awhile.
Stay Awesome,
-Desc