I fucking loved every moment. It was more than I thought I'd get. Nothing good I can say that hasn't been already.
However, that is not the point of this blog. The point is that this was the first wedding Shining has been to since his own (in my headcanon) and he cried earlier than usual this time because he was suffering flashbacks.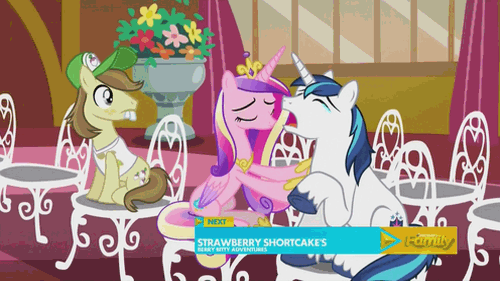 Cadance doesn't understand PTSD.