This comment... It has it. I died laughing, like, ten times.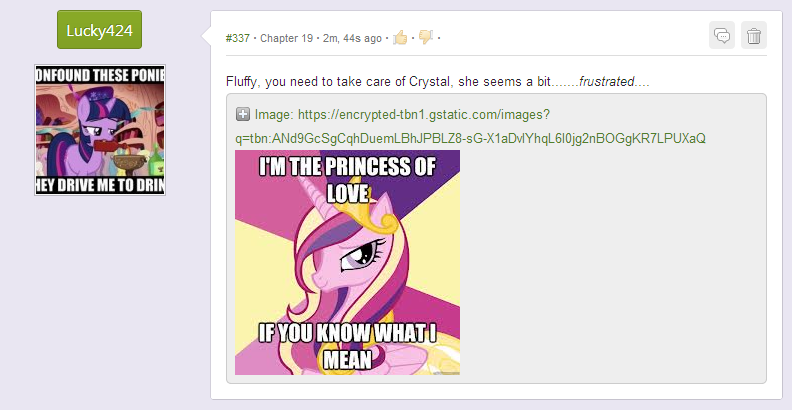 Do you guys WANT to see this pairing happen eventually? I mean, I have plans for something already, not going to say what, but... Is this something that a lot of you guys 'see coming', or...
IDK. I just thought that comment was so awesome... Thanks for making me laugh, Lucky!
Going to write more later today, after I shower and go to the grocery store, so here's hoping I crank out another chapter that's closer to a 'normal' length of 3-4k.
Skipping Ponybeat's Discord and Luna Dream Mode, because EVERYONE knows/loves those songs. XD
Double feature because the first one is just an accapella remix.
You've seen him at least once, but here's another Danny Fong video! (With some friends as well!)
Ahhhh... Good 'ole West Side Story... Gotta love it!
p.s. I am chipping away at Nightmares, just a couple hundred words at a time.