Okay, a few days ago a package arrived for me. And I have just now opened it. What was inside was a bit of a surprise to me: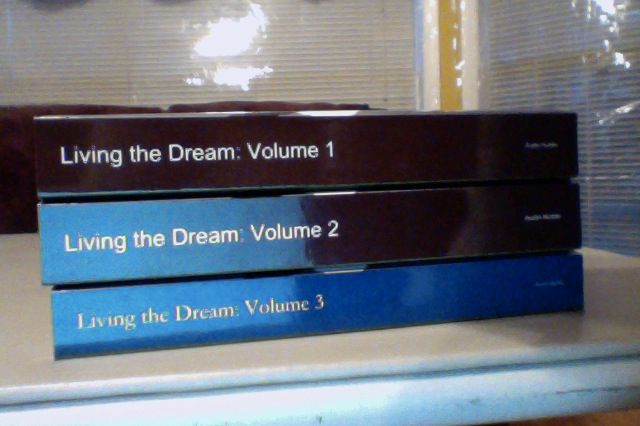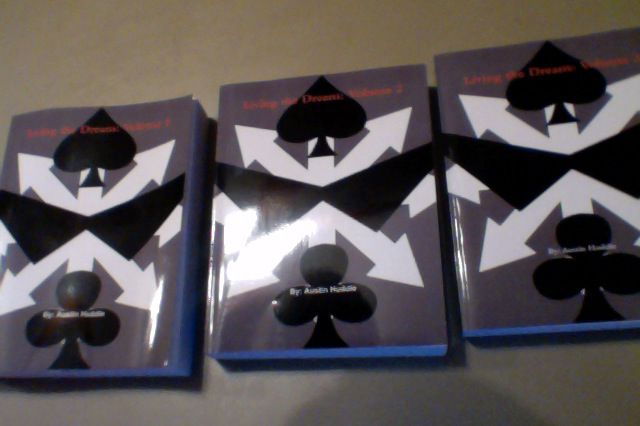 If you can't tell, those are three novels of Living The Dream. Somehow, it's large enough to fill three complete volumes, around 700 pages each.
Now, who sent those to me, and how'd you get my address? XD
But thanks for sending them. But if you're planning on selling them, then you're out of luck. Fanfictions can not be published and sold, it's against copywriting laws.
Anyways, message me if you sent those.