As someone who has reviewed and proofread other people's work (and thus routinely criticized other people's writing), today's xkcd comic generated some self-reflection on my part: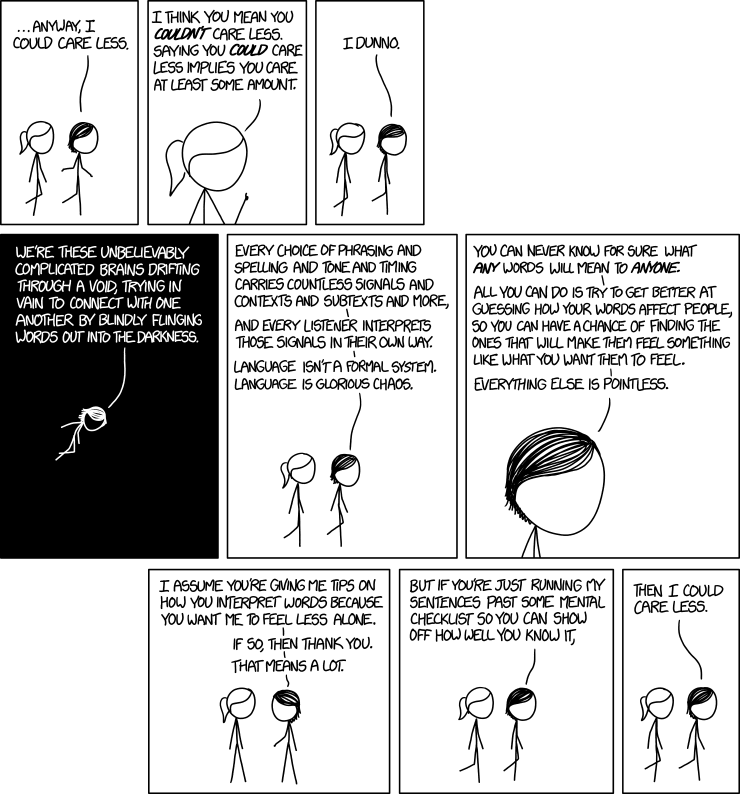 Remember: the purpose of things like proper grammar and correct sentence structure is so that you can clearly convey your ideas to others. If you can do that, then everything beyond that is just window dressing.
Remember that, because sometimes I don't.