Wow! Can you believe in just over a year this is my 200th blog post, already? It sort of sneaked up on me. When I was checking comments on one of my stories, I saw the last one noted as post 199, and a few of you mentioned it to me as well.
What a difference having some time off has made. I didn't get a whole lot done yesterday (Saturday), oh but today, I was back in my element! Fully back to my normal writing-self, I cranked out over 3,000 words today and finished my newest special Twilight one-shot. It's 7,359 words, before editing, and has turned out quite nicely. The feels are there and everything I was hoping for. I just need to smooth it over and edit it. I'm still not spilling what it's about until it's in the hands of the mods. Once it's submitted I'll post a special blog offering a sneak peak.
That aside, I'm glad so many of you are stoked for my upcoming Rainbow Dash fic, which I will be getting started later tonight and working on tomorrow! Mmm, I can hardly wait. A number of you are interested in seeing how I plan on portraying Rainbow Dash. Well, I've been stewing on ideas for this particular fic for months, and have already outlined it. So, it's only a matter of writing the story.
Now in addition to starting "Making the Rainbow Shine", I will also be editing my new Twilight project. Then once these two fics are posted, my plan is to work on Chapter 7 of "You Brighten My Day", followed by chapter 3 of my incredibly popular Twilight story "For Whom She Sparkles", which has soared to an incredible 800+ favorites and 510 vote ups in just two weeks! I'm ecstatic here!! In all the time I spent working on it, I never dreamed it'd take off like this! Oh, and Luna fans, please don't worry, "A Total Eclipse of Their Hearts" has so not been forgotten! I'm planning an update for Luna as well. I just ran into a few snags back in February and the last two weeks of this month, but I'm getting back into the swing of things again! So have no fear.
One thing I'd like to share with all of you is what happened during my 12-hour shift the other night... I day-dreamed about more pony stories! I started the night thinking about Twilight, then I moved on to mentally outline the start of chapter 6 of my Celestia story. After that, I gave new thought to my Vinyl Scratch fic and some fun material I plan on using in that one-shot(which sadly won't be for a little while yet). Then, I started having full scene fantasies about a new Trixie romance, with one of my OC humans. At first I was thinking about their love life, but then I flashed back to earlier in their relationship, to an outing where Trixie took her human lover out for smoothies. Trixie wanted to enjoy some fruit themed smoothies, but also began discussing with her special somepony about more bland varieties, like tea flavored or even hay flavored, but then she and he got to discussing the likelihood of humans liking grass. But I was amazed that I thought out all of this while at work. It's been days since I could get into my happy place at work. So it looks like I'm back!! Now, my Trixie story is still in the development phases and may not arrive on the project queue for quite some time, but any of you that like her, or may be interesting in seeing what I've got planned for her, might find it enjoyable. I personally want to show her some love and give Trixie some happiness. Her life seems to be fraught with some much sorrow, I just want to see her happy. I was glad to see her back in season 3, but wished they had done more with her.
Well, I've rambled on enough for now. I have some pics for you, a Twilight pic, and a Rainbow Dash pic! Plus a follower of mine, Vexus Nightwish, has returned after being away due to major laptop troubles. Now, following his return, he went and crafted some OCs of me as a pony. I've also earned the pony name of Jaydex Nightingale. The first is what he thinks I'd look like as pony, with a cutie mark. The second is what I thought an OC of me might look like. Enjoy, and as always my friends, thank you for your continued support! It's greatly appreciated!
- Jaydex
Celestia is teaching Twilight how to fly....so much dawwwww!
Rainbow is getting rather flirty, now that I'm finally working on her story! BTW, I have been gathering art of Dashie, so there will be more of her to come!
Me as a pony by Vexus Nightwish.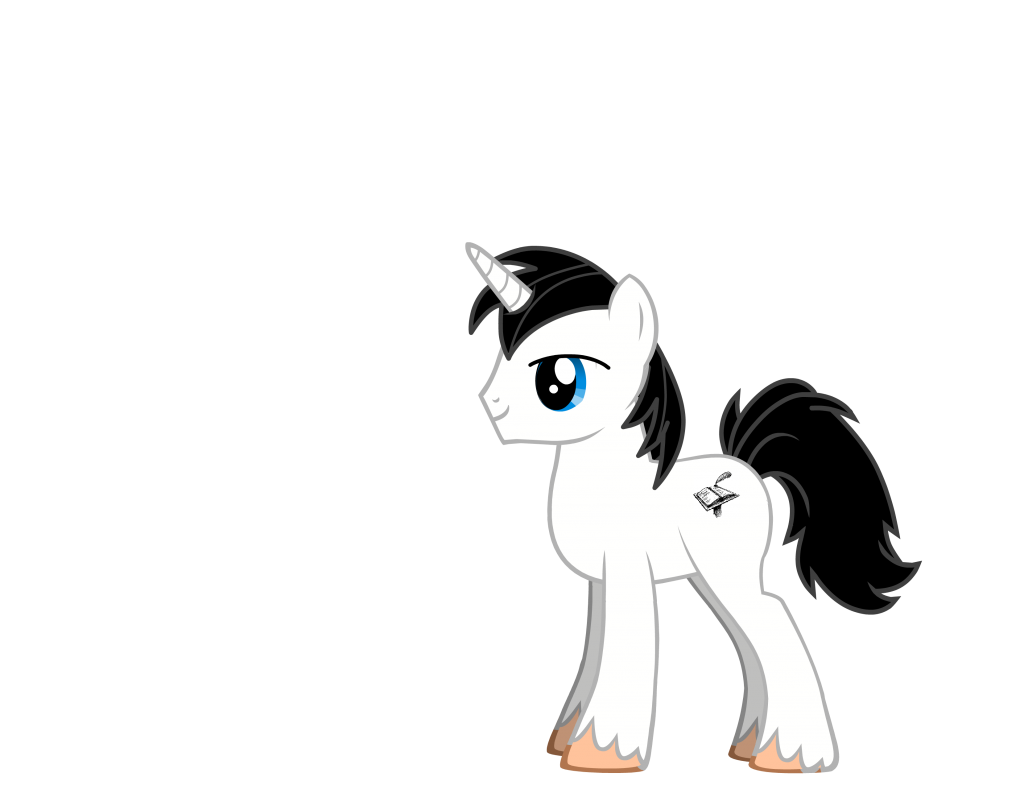 And my idea of what I might look like as a pony by Vexus Nightwish. I used this description for an OC in Nine Tails' School of Magic with Soaking Wet.