New week, new pony. And, apparently, a new writer for the show -- Josh Haber. This was his first episode, I believe. And yes, the episode title is supposed to be a shout-out to Castlevania, but also has the prerequisite horse pun. It's layers, you see. Like an ogre. Anyway, on to the new episode!
The verdict?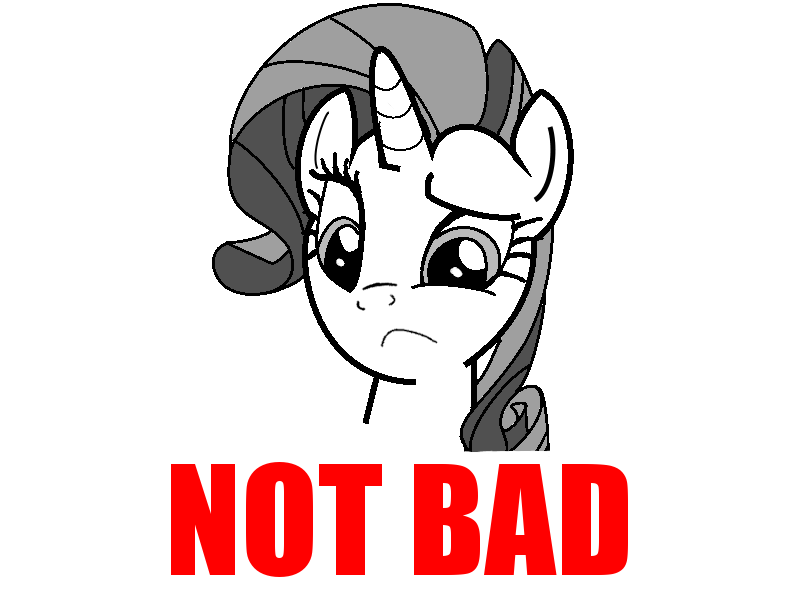 Not great, but not bad. Obviously it's going to be just about impossible to follow up on the amazing season opener, but overall I liked the episode. It had a very Scooby Doo vibe to it, and I love me some Scooby. If nothing else, we got some amazing derp faces. BEHOLD!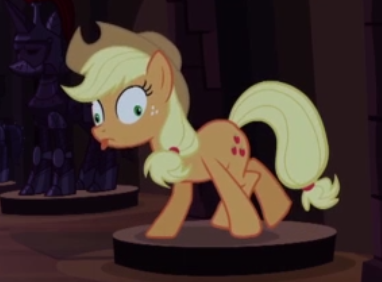 Who's a silly pony?
HURRR, IMMA LAY-DUH.
I just watched the episode maybe five hours ago, but there isn't much that stands out in my mind. It was a fun little adventure episode that had some genuinely funny moments. In my opinion, Rarity stole the show, as she tends to do, even if I think she came across as a little too self-centered in this episode, thus furthering my theory that most writers on the show struggle with Rarity's character. Admirable attempt, though. Two things in particular were pretty funny. First, Rarity's break-down after everyone bumped into each other was priceless: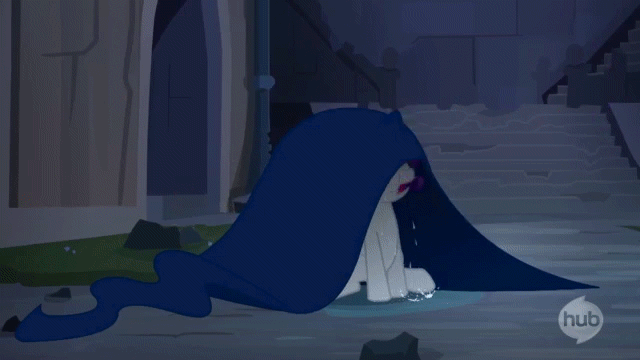 She's not having the best of seasons with fabric.
And her general lack of "fucks given" for most of the episode was also funny. Observe: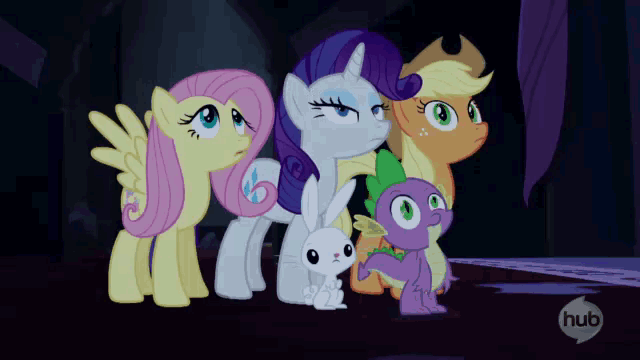 Not. One. Fuck.
There is one part that worries me, and that's the "Dear Diary" thing at the end. See, I was really glad that we've moved away from the whole "letters to the princess" bit; it shows that Twilight's no longer worried about learning about friendship. She's pretty much conquered that. The mane six are the best of friends and don't need some silly letters to justify that anymore.
But now it seems that the girls want to share their experiences with this diary, and I'm really hoping that it was just a one-off joke for the episode and it won't become a running feature, because that would just feel contrived and same-y. Just my two cents.
Anyway, short write-up this week, not much to say. Decent episode, but nothing too memorable.
Oh, and here's Twilight's first wingboner of the season.
See ya next week!