Hello, readers new, old, and possibly lost amidst the many pages of Fimfic.
Just figured I'd let you all know that no, your story alerts aren't lying. I updated April Showers.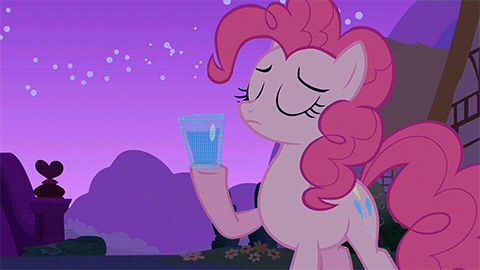 Yep. I did it. You can't stop me now! I'm invincible! Bwaaahahaha—
But no, in all seriousness, this was a very much needed update. It was sitting on my back for ages, and I finally decided to get it finalized and published. So go on and read it! You owe it to yourself for waiting this long, and it's a relatively feel-good chapter! Who doesn't like those after all the ups and downs Spike and Rainbow Dash have gone through?
That aside, I've started a new job last week. Longer commute, but better pay and just an overall more fitting job in my opinion. Still a little early for me to figure out how I feel about it, but it should be better than my previous job. Still twelve hour shifts, but I'll be on a four days on, four days off schedule, which will be nice once I'm finished with training.
Hm... let's see... that aside... ah, I saw the new Star Wars film. Enjoyable, and I'm glad Disney didn't completely destroy the lore of the series. I won't say more than that in case anyone still hasn't seen the new film yet.
Fallout 4 is incredibly entertaining. I recently nicknamed an Combat Shotgun that's saved my character's arse more than a few times Attitude Adjuster, and boy-howdy, few things last long once there in close enough range. It even has a bayonet to emphasize the adjustment of bad attitudes.
Anyway, not much else to report at the moment. Hope you all had a great holiday if you celebrated. Until next time, happy reading!