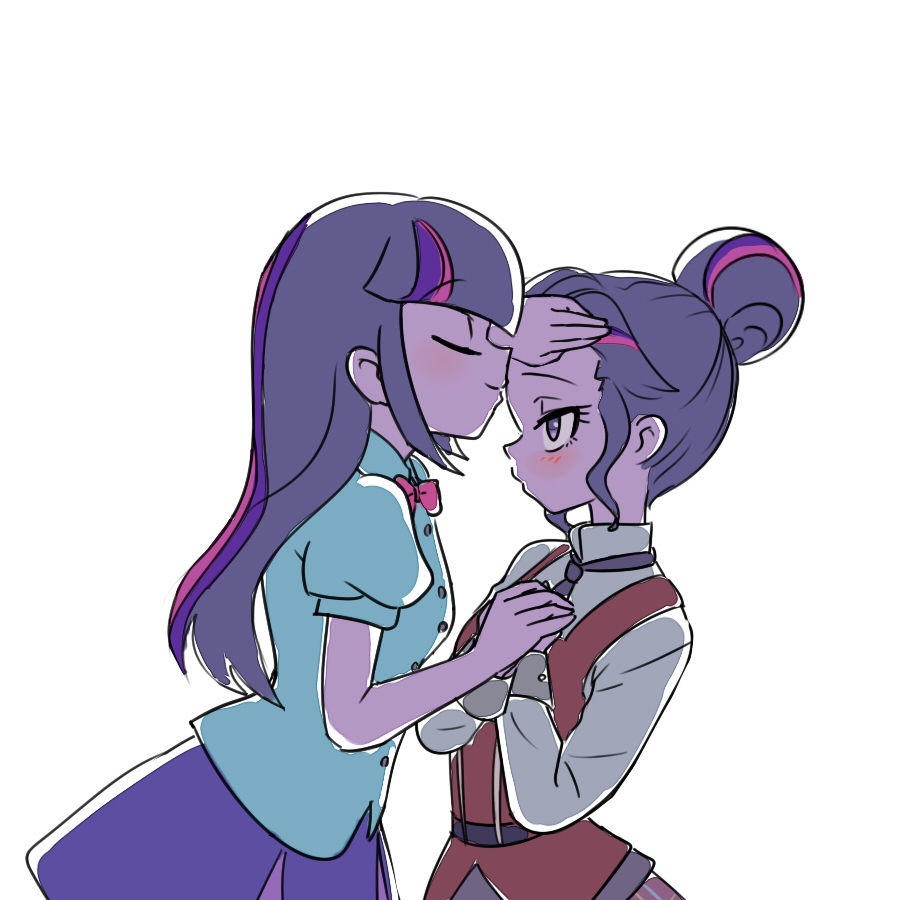 "Phantom Responsibility. Tell me, have you ever heard of anything like that?"
"I... n-no, I can't say that I have."
Sunset Shimmer sighed and nodded. "I'd figured as such. But it's the closest description that we've got, to what's happening here... or rather, over there."
They both looked over, where Twilight Sparkle was being held... by Twilight Sparkle. More specifically, it was the human, local Twilight, who was being held by her other self from Equestria. It was obvious from anyone who saw, even though they were the same person, their temperaments were quite different. Twilight H stood at nervous rest, taking in Twilight P's calming, comforting presence.
"Say that while a version of you has been nothing but a model pony- er, person, their entire life... you find out much later, that another version of you, once slipped down a dark path. If you were the person who hadn't... would you feel responsible, for the person who did?"
Her companion worked that one over in her mind, expression contorting. "... even if it wasn't me... it's still, well, me... I... that's a tough one."
"It is, isn't it?" She leaned back and sighed. "The Human Twilight, the one who's native here, had such a lapse not too long ago. And the other Twilight... well... Simply put, she feels responsible. Like her simply existing as a person allowed it to happen."
"But it wasn't her."
"And yet at the same time it was. Hence the 'Phantom', in Phantom Responsibility." Sunset looked over to the two bookish girls, her face unreadable. "Thankfully, Twilight being who she is... she wants to try and help her other self, in any way she can. Part of that is her being a friend, but I think part of it is also her feeling responsible. It's her way of helping make things right."
The girl sitting across from her nodded, quiet for a second, before she looked back. "... why are you telling me this?"
Sunset Shimmer sighed once more, before lifting a hand, and placing it on Sunset Shimmer's shoulder. "Let's just say, while you were in Equestria... I wasn't exactly an angel myself. And the last thing I want you to do, is to start losing sleep, over me."