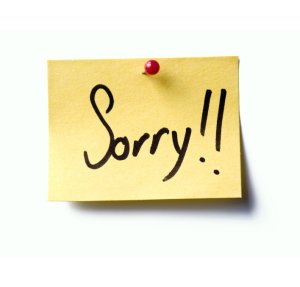 I'm sorry for the lack of updates and the relative "silence" that has come from me the last while. I wanted Chapter 10 to be out by now, and even ER250 to be over by now. (We are actually that close)
The chapter outlines for ER250, for the better, have been getting overhauled. I had an issue with Chapter 10. I wasn't satisfied with my own outline, nor the altered one that Autumnschild gave me. Nothing had been feeling right with it. I couldn't get the fun fluffy info I wanted to get out, but I couldn't advance the story very well either. So we had a "write-together" thing going on a few weeks ago where he was on Chapter 5 of PTS25 and I was on Chapter 10 of ER250. We'd be in Google's chat thing talking and bouncing ideas back and forth. It was here that the new outline was made.
I've been working with it as often as I can get around to it. I wanted to get it to Autumnschild last Friday, but that wasn't going to happen. I haven't set another date for when to get it to him, yet. There are still a few issues that are coming out rough for me.
I have a few tests, some life drama that I need to get over. I lost a kitten today. He hadn't been doing to well, and was the beloved runt of the litter. Sometime after he was born, I think it was feline meningitis or something, caused him to have a crooked neck (he was consequently named "Crooked Neck" as well), and held his head at a bit of an angle. We feed him canned food (which is huge because our cats are outdoor cats and wander as they please. Usually do dry food, and my dad would never take one to the vet), brushed him, he was loved by all of us.
Last night, he must of had a stroke or a seizure or something last night and never made it back to the house. I didn't find him until noon, under some trees near our ditch bank. He was barely breathing, his left eye was completely dilated, and he wasn't responding to any stimulation. Brought him back, and his litter-mates and I tried to get him warmed back up. It didn't work very well. Eventually, he would just lay on his side, act like he was trying to run, and meowed himself hoarse.
We put him down. I think he got buried next to his dad.
I've also got a few tests, clinicals, and a series of simulations to run with the paramedic program of my school.
So, I am sorry for the delay of the next chapter. I will work on it when I can as I noted. If I have editing/proofreading contracts with any of you that are following me, that work will also be delayed and done when I can.
Next blog will be happy, I promise.