Oh, where to begin...
Okay, so first off I'll mention that I've managed to drag myself out of the dumpster that life so haphazardly tossed me into. I'm almost back to 100% and in the full swing of writing again. (yay!) It's been difficult getting back to swing of things after such a long break. My creative gears had some serious rust on them and refused to budge!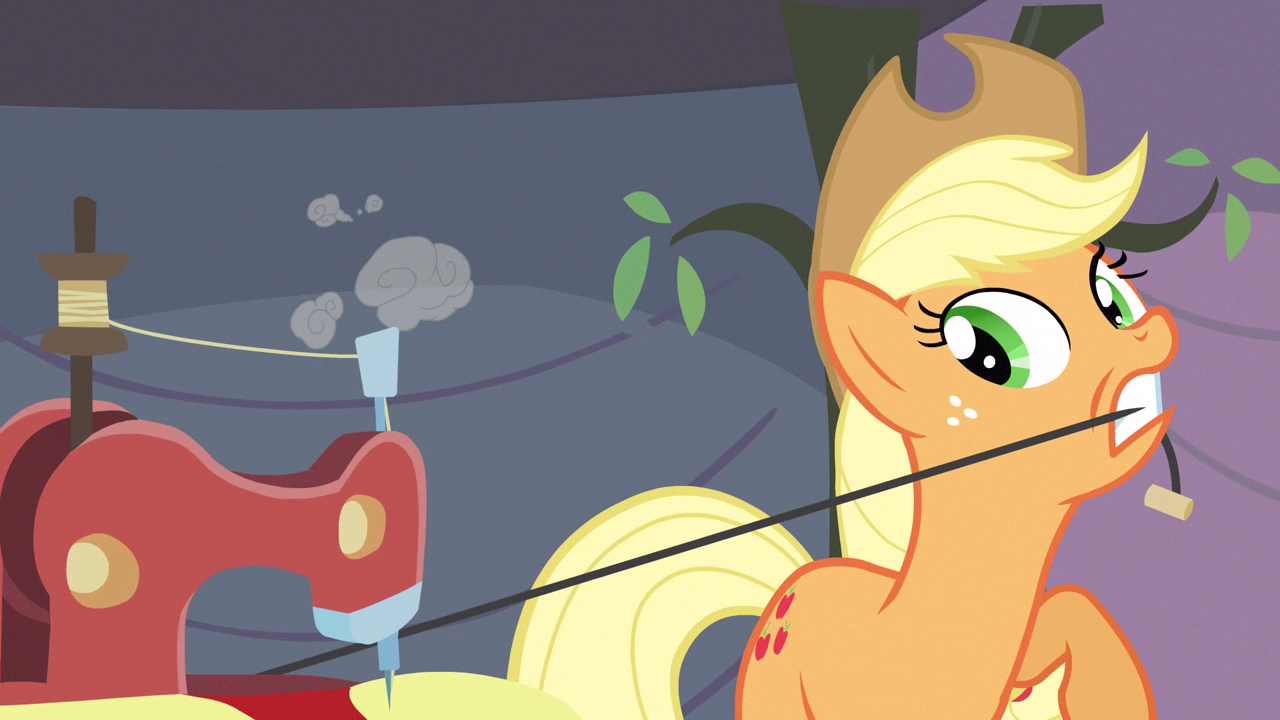 However I've managed to break them free and get them turning again, which brings me to my story. Colors of the Heart chapter 25 is more or less finished now, but I've encountered a bad case of writers block with one particular scene. I'm just not happy with it, and can't seem to get it just right. (I've literally thrown thousands of words away from this one damn scene alone.) So in an effort not to remain simply stuck, I've began work on chapter 26 in the mean time and it's coming along just fine.
I've also been writing an interlude chapter for the specials involving where Surefire has ran off to after trolling Prism and Fluttershy in chapters 23 and 24.
As well as what she whispered to Fluttershy to get her so flustered.
(Art by QuietPonder)
In addition, there will be a few extras posted in the specials with the upcoming chapters for those following me or have favorited the specials story. These will be fun little scenes that I couldn't fit into the chapters for the sake of plot progression and the fear of dragging things out too much. Even so, I didn't want to simply abandon them. Thankfully that is what I made the specials for; for stuff like this.
I've also been working on a few other projects outside of my own writing with other authors here and there recently. If interested, I recommend giving these a look:
---
Random Acts of Generosity
[Sad] [Slice of Life]
You know what they say once you hit rock bottom...
This story here has been an ongoing project between myself and Brony2893 for a while now. However as of late I've gotten tired of waiting on him to finish the next chapter of the story, and took the liberty of finishing it myself. I'm just waiting for him to look it over now.
Random Acts of Generosity is a story I've been looking forward to getting more out for a while now. I'll be on his ass to get more written from here on, or I WILL hijack this story and write it myself if I have to. (it's too good of a concept to just be sitting around collecting rust.)
A large chunk of the plot and story telling I've either thought up or had a large hand in; so if you enjoy my writing, why not give it a shot?
However I will warn you: Be sure to strap in your feels for this one...
---
Researcher Twilight
[Tragedy] [Dark] [Adventure] [Alternate Universe]
Twilight Sparkle has been a student, personal protege, and friend of Princess Celestia for many years. However, when the Princess appoints her to be the new Grand Magus of the Equestrian Royal Court everything changes. Celestia becomes reluctant and unwilling to teach Twilight anything more advanced than what is absolutely necessary to perform her new duties.
What is Celestia hiding? What is the Princess protecting?
Celestia's attempt to withhold knowledge from Twilight tragically backfires, pushing the student to learn everything she can about magic and the workings of the world. No matter the cost, no matter how forbidden these areas of study are, Twilight is determined to learn the truth.
Twilight is taking the first steps of a journey that once started cannot be taken back.
As some of you who have been following me for a while now may recall, Researcher Twilight is another story I've had a rather heavy hand in. I've tapped into the darker side of my story telling with this fic, making suggestions and adding to scenes for a majority of the story. As the editor of the exceptionally talented NATOstrike I can say beyond any reasonable doubt, that Reseacher Twilight is a fantastic story. I couldn't possibly recommend it to you guys enough.
You will find that it hasn't been updated for a while. However that is on the account of NATOstrike having gone through a divorce, a motorcycle falling on him, and a battle with a life threatening brain tumor. Thankfully he is doing better now and in the final stages of recovery, so the story will be up and running again here soon.
...I'll make sure of that...