Crossovers:
Okay, what the fuck. Why didn't my Halo story get accepted?!
Simple, you're doing it wrong.
The point of the Crossover is to create your own universe, involving ponies, using elements of another IP. Simple idea, yes? Depends on how hard it would be for you to translate X into something plausible and logical when inserted into the My Little Pony universe. It can turn out to be a steaming pile of crap, or it can be an incredible hook to what can potentially be a great story.
But at least we can give you credit for creating your own exposition!
But no, this seems to be too hard for a number of fanfiction writers. Most people are to lazy to create their own backstory, that they simply copy/paste from that of the source material and replace our heroes with marshmellow horses. This does not work. Period.
Lets look at a successful crossover story that almost everyone in the fandom should know about: Fallout: Equestria. It doesn't randomly paste ponies into the nuclear wasteland, it builds its own backstory. We can see that with each piece of history Littlepip uncovers in the wastelands, we learn more about the growing conflict with the Zebras that eventually led to all out war, fear mongering, and propaganda. If you copy the setting of another story and put pony in it, you'll only look lazy and unoriginal. Not to mention that we haven't even tried reading your story and it already looks bad.
TL;DR: If you're writing a crossover, try your hardest to keep it as original as possible
Grimdarks
Grimdark is a piecing together of the words 'Grim' and 'Dark'. When combined they typically mean something sad, gory, violent, or most often all three. When the word is applied to a story, nine times out of ten it's satisfyingly sad, gory and violent. But that's not the problem, the problem is it being believable.
Lets look at two moderately famous grimdark stories, Cupcakes, and the lesser known Rainbow Factory . They're very nice pieces of writing, yes, but is it truly plausible for Pinkie Pie to disembowel Rainbow Dash and use her innards as pastry ingredients? Not really.
What about the pegasus society of Cloudsdale taking failed flyers to a factory in which they are killed and ground into liquid color, with Rainbow Dash as one of the staff?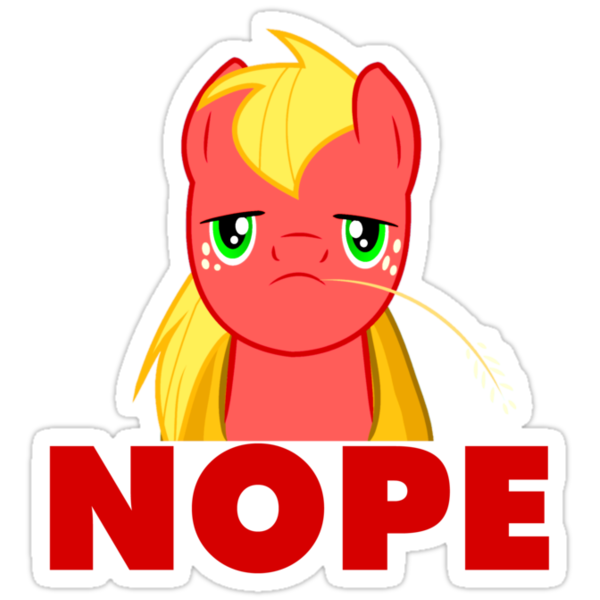 Then what IS a good grimdark story
Personally, I think the setting of Silent Ponyville is a helluva lot more plausible than the two previously mentioned. A torn down macabre Ponyville lying within the recesses of Pinkie Pie's mind hiding suppressed traumatizing memories? Call me hooked.
Plus its a crossover! It introduces its own original exposition and explanation to the usage of material from Silent Hill!
TL;DR: Writing something grimdark? Make it believable
Closing Advice
This can apply to either genre mentioned above, because it never hurts to do a little research. What if an element of the atmosphere you're trying to set is something you know nothing of? Google is always your friend. Want to write a comedy about Applejack and Pinkie Pie going head-to-head in a baking contest, but have no idea the steps of preparing [ insert pastry here ]? Just research it. It'll do better for you to learn something for future reference, and enhance the experience of your potential audience.
TL;DR:Research. It'll help you and your literature