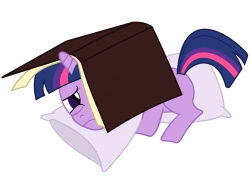 Sad
---
Twilight Sparkle's special talent is magic; she has ponies frequently coming up to her to be friends; she's even the personal student of Princess Celestia herself.
So why does she cry herself to sleep each night?
A short backstory I wrote about why Twilight didn't care about friendship before she came to Ponyville, heavily based on my own experiences with so-called friends.