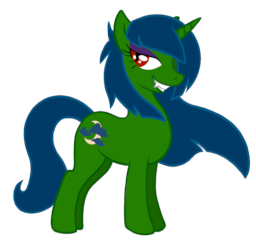 Gore
Dark
Adventure
---
This story is cancelled until I have finished my next story, and has been completely re-written. Sorry for the inconveniences everypony!
Steel has been in the Lunar Guard for months, working hard and doing all the right things. He gets the chance of the lifetime to prove himself for the Commanders. However, all dreams come with a cost and sometimes even worse, nightmares.
Cover Art is a work in Progress. Current picture is of a main character.
I would love to hear it from everypony! So please leave comments on what ya like and don't like, the more criticism the better!
I want to thank my good friend Coffee (Canvas Shade) for providing art for my story and reviewing/editing my story. I will be changing over editors for my other chapters due to his popularity based off his ongoing adventure. (Seriously, its a great story, so go read it!) (Link > http://www.fimfiction.net/story/45880/Committed%21- )