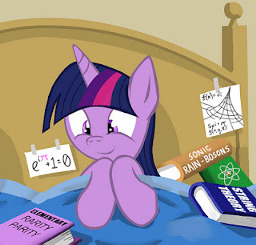 Sex
Comedy
Random
---
Twilight Sparkle is a gifted student and scholar. When she attempts to harness her creative side by writing a science-themed sensual romance novel, however, things rapidly get out of hoof. Can her friends stage an intervention before she humiliates herself (and them) at a prestigious literature recital?
No. No, they cannot.
Fan art! Rarity and Twilight at the cafe.