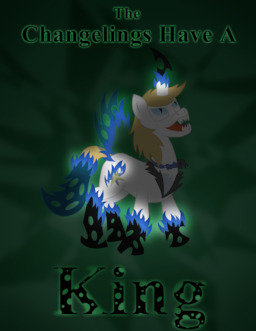 Source
Dark
Drama
Mystery
Romance
Tragedy
---
Since her defeat on the day of the Royal Wedding, Queen Chrysalis has plotted and planned her revenge. Using ancient Changeling magic and a very valuable captive, she creates the ultimate weapon; a life-form capable of granting her unbelievable power and allowing her species to continue.
Equestria must prepare, for now the Changelings have a king.
The first in a trilogy that will conclude the continuity of stories that began with 'Dear Sweetie Belle.'
Special thanks to Swirling Line, for her always outstanding cover art.