Adventure
Dark
Horror
Romance
Thriller
Tragedy
---
This story is a sequel to
Slender
---
Equestria is ruined. The Slender One's reach cannot be escaped and now the populations of entire cities have disappeared, vanished without a trace.
Even the princesses have left the ponies to their fate.
Big Macintosh returns to Ponyville with a team of like-minded ponies and one goal in his mind; to stop the evil once and for all.
Cover art by Swirling Line, of course.

Gore
Adventure
Dark
Horror
Mystery
Thriller
---
This story is a sequel to
Dear Scootaloo
---
The Cutie Mark Crusaders are growing up. Their days are spent dealing with the usual gamut of problems facing fillies on the cusp of marehood; school, boys, nightmares...
Oh, yes. They've been having the most dreadful nightmares. Nightmares about an old stallion everyone thought was dead. It seems this ghost from their collective past has found a way back and has one thing on his mind; revenge.
Only with the help of a certain Princess of the Night can the three friends become what they need to be to destroy the evil that's haunted them once and for all; CUTIE MARK CRUSADERS DREAM WARRIORS!
A Halloween Epilogue to the 'Dear CMC' Trilogy ('Dear Sweetie Belle', 'Dear Applebloom', 'Dear Scootaloo')
Inspired by the slasher classic 'A Nightmare on Elm Street Part 3: Dream Warriors.'
Cover art by the incomparable Swirling Line

Dark
Drama
Romance
Sad
---
This story is a sequel to
Phases of the Moon
---
No sin can remain buried forever.
Shining Armor believes that his troubles are over; his beloved Cadance is soon to give birth to their first foal and his affair with Princess Luna has cooled off considerably as her own pregnancy enters it's last stages.
Princess Luna is at the end of her rope; Shining Armor still has no idea that he is the father of the foal growing inside her and his clumsy gallantry is making her genuinely fall in love with him.
One elated, the other tormented, the pair of sinners will soon be faced with one of the unquestioned absolutes of the universe...
...what's done in the dark will be brought to the light.
Cover Art by the tremendous Swirling Line.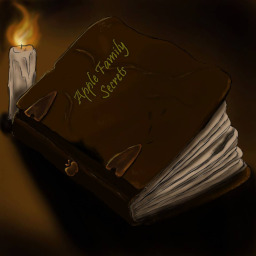 Drama
Mystery
Sad
---
This story is a sequel to
Dear Applebloom
---
Granny Smith passes away and leaves Applejack a strange box in her will. Inside the box is a journal that's been passed down through the Apple Family for generations. The journal contains all the great secrets of the Apples... including a secret transgression that has been kept hidden for close to a century.
It is a secret that will shake Equestria to the very core... and set the eldest Apple daughter on her way to a greater destiny than she could ever imagine.
Amazing Cover-Art by Kaitlyn Warner!

Comedy
Romance
Slice of Life
---
This story is a sequel to
Morning Glory
---
The sequel to 'Morning Glory- About Last Night...'
Applejack and Rainbow Dash go on their first date. Was their drunken fling a one night thing, or is there something deeper between them?
Inspired by the song "Can You Read My Mind" by Maureen McGovern from 'Superman.'
Cover-art is (hopefully) a temporary place-holder.

Sex
Dark
Drama
Mystery
Romance
Sad
---
This story is a sequel to
Lost in the Night
---
"I've always had only one. I've mourned them each in turn... as I will one day mourn you, my brave Captain."
Princess Luna's words have driven Shining Armor mad ever since she first uttered them when their affair began. Who were these past lovers? How did they come to be consorts to the Princess of the Night?
Shining Armor's quest for the answers leads him deep into the bowels Canterlot Castle and into the mysterious Archives of Truth. There, guided by a mysterious librarian called Brother Veritas, Shining Armor will uncover much more than he was ever expecting; hidden histories and origins, ancient conspiracies, and secrets that could very well change Equestria forever.
Special Thanks to DrTechno for the cover art.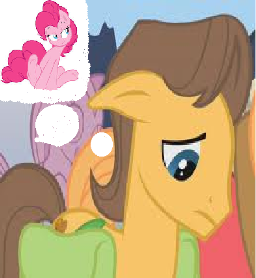 Sex
Comedy
Romance
Slice of Life
---
This story is a sequel to
Morning Glory
---
While many miles from his home in Ponyville, the only respite Caramel has are his memories and fantasies of a certain pink earth pony.
Will a certain princess of the night be able to lend a helping hoof in reuniting the long-distance lovers?
A follow-up to 'Morning Glory: Just Desserts' inspired by how well received the Pinkie/Caramel pairing was.

Adventure
Drama
Sad
Tragedy
---
This story is a sequel to
Dear Applebloom
---
Inspired by Rarity and Applejack's letters, Rainbow Dash writes her biggest fan a letter of her own that will shed light not only on Scootaloo's origins, but Rainbow Dash's as well.
Special thanks to AcrylicDawn for the cover art.

Comedy
Drama
Mystery
---
This story is a sequel to
Dear Sweetie Belle
---
Everypony has to grow up sometime. Now a teenager, Sweetie Belle ventures to the Fillydelphia Academy of Music in order to start the search for her biological father. Will she find the stallion she's searching for, or is she doomed to disappointment?