Search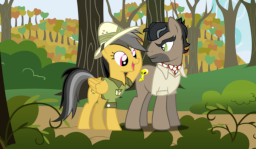 Source
Adventure
Drama
Thriller
---
All stories start somewhere. All heroes must take their first steps before coming things of legend.
For Daring Do, that start is here. Together with her teacher, Doctor Caballeron, she sets out to discover the true wonders that exist in the world of archaeology, as well as the dangers.
Proofread by RK_Striker_JK_5.

Alternate Universe
Comedy
Drama
Thriller
---
This story is a sequel to
Cutiemarks: French Press
---
It's no surprise that Bumper loves violence so Timidthy asks him a favor, Bumper imedietlly agrees! And as Bumper gets to the armory two royal guard's decide to help. But Bumper realizes that he loves weapons especially swords! So Bumper decides to challenge the royal guard's to a fight and the guard's agree to it. But as the battle gets more heated the guard's realize they made the worst decision of thier lives.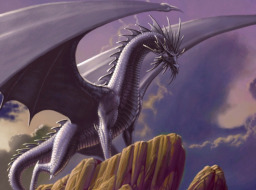 Alternate Universe
Dark
Drama
Human
Thriller
---
Drake, a mysterious human who arrived in Equestria via a Hell Gate, dies due to unknown causes shortly after his arrival. However, with his death being witnessed by an ominous unicorn who is known for dabbling in the forbidden arts of soul collecting. Drake is revived by having his very soul placed into the body of a recently deceased dragon.
With the transportation having been possibly successful without any symptoms, that he knows of. Drake must now figure out the means of how he had gotten to Equestria, his cause of death, and these strange unknown memories that he keeps witnessing.
((Cover image is only temporary as of now, still trying to find something better))

Alternate Universe
Equestria Girls
Human
Romance
Sad
Thriller
---
Princess Twilight was a nervous wreck as Principal Celestia was announce the winner of the crown. Sunset, now desperate, is willing to do anything to stop Twilight. Even if it means using force. After Sunset takes the crown, this time she casts a mind-controlling spell on everyone— including the HuMane 6.
A slight twist from the original story. Enjoy! 😆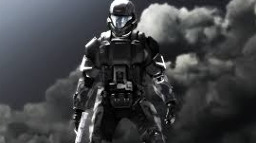 Sex
Gore
Adventure
Alternate Universe
Crossover
Human
Romance
Thriller
---
A rewrite of the original, original here.
[http://www.fimfiction.net/story/285266/halo-unsc-frigate-timelane ] BTW, the original is very poorly wrote, and you don't need to read it if you haven't.
Gore tag is for fight scenes, and sex tag is for implication of the deed.
The UNSC Timelane is a frigate that has been sent on a mission to find out what this new planet right next to Covenant territory has and if it can be used. But what they don't expect is Equestria begging for help needing their help, Demon Skull squad is on the case.
This is a Halo/MLP crossover, I do not own ether Halo nor mlp, Demon Skulls are my own squad, sorry if they are someone else's. Anyway hope you enjoy the story and have a great day/night.

Source
Gore
Adventure
Dark
Horror
Thriller
Tragedy
---
Four years after King Sombra's death, Twilight and her allies had just found out that the former ruler of the Crystal Empire had a son. His name was Darko. He looked like and was about as powerful as his father. Will the Mane 6, Starlight, and Princess Celestia be able to stop him before Equestria is doomed, or will Darko fulfill is destiny?