Search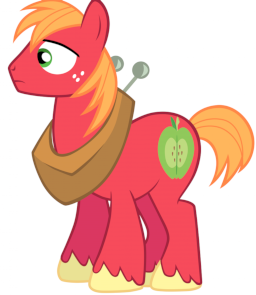 Sex
2nd Person
Human
Romance
---
Anonymous and Big Mac share an uneasy experience.
Originally written: Likely 2014. Adapted from Greentext.
Contains: Brief sexually charged descriptions.
2nd Person
Human
Sad
Slice of Life
---
Anon does not like Equestria.
It's not that life there is too hard for him, quite the opposite.
The ponies have been generous enough to provide him with clothing, shelter, and more food than he could possibly eat.
And he hates it.
In this new world everything he had learned has suddenly become useless.
All he can do now is mooch off of others.
And to top it off some stupid retard decides to crash into him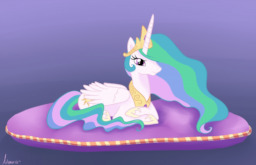 2nd Person
Drama
Human
Random
Slice of Life
---
This story is a sequel to
Shadowy Snuggles
---
After Luna's *interesting* approach to snuggling, you stop by Celestia's chambers to spend some quality time snuggling with her. However, like many simple actions in life, this one may lead to a deeper connection than you expected.
A sequel to "Shadowy Snuggles" and the fifth story in the "Snuggles" series. If you're new to the series, you can start with "Seraphic Snuggles", or just jump right in here!
Fabulous cover art commissioned from Akemiroses!

2nd Person
Romance
---
You've seen her your heart aches for her but will you ever find her. That relies on your faith and the talent you have on hand you passed art school for her she maybe just any pony but not to you she is the only pony that matters

Gore
2nd Person
Adventure
Crossover
Dark
Sci-Fi
---
"Before Littlepip left Stable 2, a mare named Red Mist is out scavenging is the Equestrian Wasteland for food, weapons, and any sell-able goods, when she stumbles on an old, rotten, wooden shack. It's crudely built, but surprisingly stable, given how long it's stayed up.
"Red Mist walks inside, as any scavenger would do, only to find it empty, save for a pony's skeleton and a locked chest. Inside the chest, she finds one of the most valuable items in the Equestrian Wasteland. No, it wasn't the almost mint condition Pip-Buck, which is a rare find on its own. It was the information the Pip-Buck held within: The truth about The War."
Disclaimer:
This story is inspired by Fallout Equestria, taking place both during the war, and after, but before Little Pip. This story is NOT cannon to Fallout Equestria, but is my own take on what happened before Little Pip left Stable 2. Fallout Equestria, and the Fallout Equestria timeline belongs, in full, to Kkat: The Original Author of Fallout Equestria.
First Published
18th Feb 2017
Last Modified
18th Feb 2017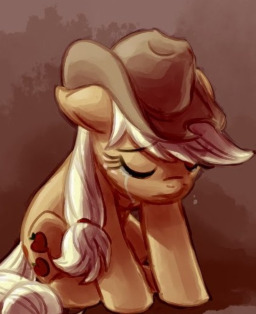 2nd Person
Sad
---
This story is a sequel to
The War
---
It's been a few months since the ponies won the war against the Yaks and Griffons, and every pony is stiff affected by it. Though the war is over, they are all trying to get used to what the new normal is while still trying to deal with the affects of the war. For Apple Jack, this means staying on the farm and working as much as she can to forget everything. She can't fall asleep because with sleep comes dreams, and with dreams comes reliving the war. Sleep is bad, sleep is very bad.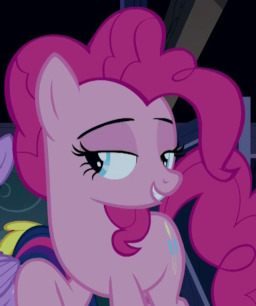 2nd Person
Comedy
Romance
Slice of Life
---
This story is a sequel to
All's Fair in Love and Prank Wars
---
There is never a dull day dating Pinkie Pie. Ever since that prank war started your relationship with a bang, you two were quite a couple in Ponyville. You two always found a way to make each other smile no matter what.
Then, one day, Pinkie challenges you to another prank war, just like old times, she claims. Loser has to answer three questions truthfully in front of all of Ponyville. Not wanting to lose again, you accept her challenge, already planning on what to ask her...
It's been over five years since my first story, All's Fair in Love and Prank Wars was published. I believe I started writing it a little bit after Season 1 ended. Since then, I've made a few more second person stories before eventually moving onto fetish territory. Now that Season 6 is over, I wanted to take a little break from feet and tickling kinks and make a direct sequel to what started it all, and to compare how much I've improved over the years. I'd recommend reading or re-reading that story not only to just catch up on the story, but to make better comparisons to my writing. The prequel isn't needed to enjoy the story, but some things would make more sense in doing so.


2nd Person
Alternate Universe
Equestria Girls
Human
---
(Valentines Day Special)
Your parents' relationship is at a breaking point, Fluttershy's at the strangest point in a teenagers life, and you are under pressure to fix both issues. Still, that will not stop you from trying.
2nd Person
Human
Romance
---
It's time for your first date with Princess Celestia.
However, your idea of a romantic evening is vastly different to hers...
Comments contain spoilers.

2nd Person
Equestria Girls
Romance
Sad
---
This story is a sequel to
Now It's Time To Say Goodbye
---
It had been a few months since Fluttershy died in a tragic car accident. Things have changed for the better though. Speed bumps were added around CHS, more people began to care about the animal shelter that Fluttershy had promoted to hell and back, and it seemed that everyone has made peace with her passing.
So why do you still feel like it's only been yesterday that you lost her? Perhaps it's because Valentine's is coming up and you have no one to go with. Perhaps you have an empty hole in your heart that needs to be filled pronto. Or perhaps the trauma from losing her and seeing her body be taken away by paramedics still lingered on inside you.
Whatever the case may be, your friends will be there to help you out and there'll be a piece of advice that will be prominent as the days go on: Let's just live, day by day, and not be conquered by our sorrows.
Cover art from 'Remembering Fluttershy' by Lucy-tan.