Search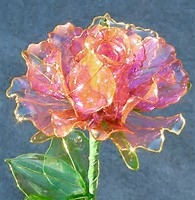 Adventure
Romance
Sad
---
A Tale as Old as Time...
Radiant Hope wants more out of life than the small town of Ponyville can offer. There she stands out from other ponies with her unique point of view, her love of helping others, as well as her love of books, not to mention her crystal coat. Hope longs for travel and adventure, for a life as exciting as the stories she reads.
But, when Hope's beloved father, Crystal Hoof, is taken prisoner by a cruel shadow pony in an enchanted castle, her path in life is forever changed. Risking her freedom and her future she takes her father's place secretly vowing to escape, but the more she learns about the shadow pony and his mysterious castle, the more she realizes there may be more to his story -and her own- than she ever could have imagined...
-------------------------------------------
Inspired by the new 'Beauty and the Beast' many of us are desperately waiting for. I wanted to wright this now so I don't make it too much like the new movie. I hope to be done righting it by March 17th even if it isn't completely published. Wish me luck!



Alternate Universe
Human
Sad
Sci-Fi
Tragedy
---
Many years ago when ponies inhabited Equestria a small percentage of ponies began evolving into humans and walked Equestria and built a social life between ponies and humans but many months now ponies began fighting against the humans and victory belonged to the ponies. Princess Celestia bannished all the remaining humans to the outskirts of Equestria. For centuries later humans now wanted revenge and broke the barrier between Equestria. Will Twilight Sparkle be able to overcome the massive army of humans?
Gore
Dark
Random
Romance
Sad
Slice of Life
Tragedy
---
Princess Celestia recently died post to years of fighting a darkness after she reformed King Sombra, leaving her two children, 4 year old Paradox and 3 year old Penrose to Luna and her 2 year old Artis and 1 year Lunar Canine.
But the birth of another princess shrouded the land in happiness once more.
This story follows the life of Twilight's daughter along with Rarity's daughter and a few of their friends.
Cover art by me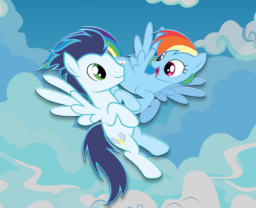 Sex
Human
Romance
Sad
---
If Soarin knows any better is that allowing Rainbow Dash to enter in his room in the middle of a stormy night must've been somewhat a crazy idea. Then again he knows that she came for something else.... something deep.
My first SoarinDash One-Shot. Criticism are deeply appreciated. So go easy on it.
Coverart By- Bubblegum3558
Popular on February 24, 2017!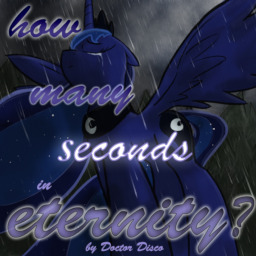 Source
Sad
Slice of Life
---
When Luna became Nightmare Moon, she was turned into an observer. She was forced to watch as her desires were corrupted and she was banished by her own sister. She stayed a 1000 years on the moon... and she counted every single day.
With each passing minute, there was only one thing she could do. With every second, there was only herself and the Nightmare entity on the moon. With every thought, she was alone to ask herself one question...
How many seconds... are in eternity?
---
Cover art by me, Cover art Luna belongs to and is used with care from: TheDracoJayProduct

Source
Alternate Universe
Dark
Horror
Sad
Thriller
---
Ten year old Anna must stay with her granny in the isolated countryside for the summer. But when she turns on the TV to watch her favourite show My Little Pony, something strange happens. Something not possible. One of the ponies sees her. One pony hears her. And now one pony wants to know reality. And why she now has a consciousness... while the rest of fictional world doesn't.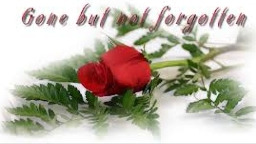 Sad
Tragedy
---
This story is a sequel to
More Than a Memory
---
Velvet's sickness was perhaps the least endearing quality about her, and yet when it became apparent that her health would only continue to deteriorate, it seemed to be the only thing that her close ones seemed to concern themselves with when they spoke to her. Instead of filling their last days of her with lasting memories of who she was and the passions in her life, they would ask her how she was feeling or tell her how they'd pray for her well-being. Her friends and associates distancing themselves from her so as to prepare for the worst, possibly out of their own fear of death, she becomes more alone in her final days. The one exception to this is her dearest friend, Pen Name.
When Velvet had first met Pen Name, a name he'd given himself when he'd finally made his mark in the world of literature, at a coffee shop, he had only just started out in his career as an author. Though he lacked experience, the funny witticisms and profound passion he shaped into his stories moved her in a way that inevitably led to them growing closer as friends. In her dying days it was the memories of their budding companionship that she desired to make long-lasting once she was gone.
This work was inspired by Nugget. Thank you, Nugget!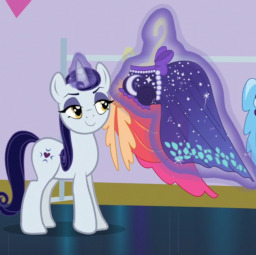 Drama
Sad
---
I had that weird dream again last night. You know, the one where I'm wearing a dark crown. Violet cape fluttering in the wind. Standing on top of a pile of bones. Looking down on the blackened buildings. Seeing all the tattered ponies marching past in chains. That one.
I like that one. I wish I didn't. But I really, totally dig it.

Gore
Alternate Universe
Dark
Drama
Romance
Sad
Tragedy
---
I have been forgotten and abused left behind and laughed at by the people I call my friends. The mane 6 are some of the most well know people in equestria who have saved equestria many times. But what happens when that friendship is threatened by there past mistakes and forgetfulness of one of there friends. Well..... let's find out.