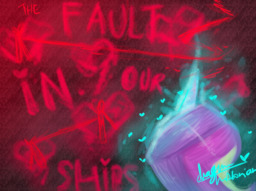 Drama
Random
Romance
Slice of Life
---
The Princess of love. Ruler of the Crystal Empire. Expert matchmaker.
Sort of. Half the time her Husband has to drag her away from terrified ponies unused to her...shipping.
But golly, does she love her job. Being a princess has perks. When you're not being pulled down a hallway by your tail...
But hey!
A princess can ship who she wants to!
.........right?
Rated T for language