Search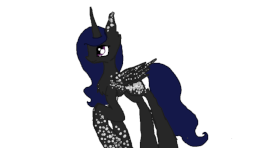 Sex
Gore
Adventure
Drama
Horror
Romance
Sad
Tragedy
---
A young vibrate princess that is lives in the past has many beloved subject. She protected the ponies by a powerful spell that shines as a shield keeping out all evil and disharmony. The Princess working to find a way to insuyre harmony stays in her small village cast various spells. Until one night she hits the right one.
What she didn't know was the shield has been broken, now how will she protect herself and her people.
As for the future the strange noises around Twilight's new castle making her wonder of the castle's past. As she gets closer of the truth stranger things begin to happen. Will the fate of the past repeat the future?
Contains: a mating ritual of ponies and sexual content.

Adventure
Alternate Universe
Dark
Horror
Mystery
Sad
---
Night Shadow a mare raised by wolves that was abandoned in the everfree at birth finds her true calling as a dreamwalker. This is a secret organisation under the duristiction of the Princess of the night. Her role is to keep the nightmares at bay with other ponies like herself but together they will find and Learn life changing secrets for better or worse.
This story is based of an rp so the other individual who gave me inspiration is called frogmyre please go check him out as well thanks

Gore
Dark
Horror
Sad
Tragedy
---
It's been 2 years since Lyra suffered the tragic loss of her dear mare-friend Bon-Bon, and things aren't well. Every night Lyra has nightmares, visions, and hears things. Night after night old wounds slowly tear at her sanity as she tries to find a way to stop the mental torment.
Adventure
Alternate Universe
Dark
Horror
Thriller
Tragedy
---
Thunder Wing and his best friend, who is a changeling, are enjoying the life that Equestira has given them. Little do they know, thats all going to change...
This story is going to be formatted with choices and stuff like that. Once in a while the readers will make a choice that will determine the story's future.
Inspired by the TellTale's games series.

Dark
Horror
Sad
---
A story of Pinkie Pie fighting the monster within her. Having a nightly war to face this creature, only person that knows is Luna, she is much to afraid to tell her friends. Last time they caught a glance at this thing they freaked out and was scared of the depression that surrounded it. Will she win, or will she lose, causing all her friends to become into great danger...
Gore
Alternate Universe
Crossover
Dark
Horror
Sci-Fi
Thriller
---
This story is a sequel to
Alien: Twilights Final Chapter
---
The fall of Valuntas Station, The Fall of Fortwaid, and the Fall of Twilight Sparkle. All these events went almost under the radar for years. During those years troops have been hunting for the remaining loyalists to the Weyland order. Scootaloo who was a survivor of Valuntas Station now a troop who fights to hunt the remaining Weyland loyals remembers very little of the events that she survived.
However when the Alien threat returns and this time threatens all life on Equestria. Scootaloo will have to fight too remember and to help save the land. With Weyland Yutani no longer in business and the leader dead the news reaches others who Weyland tried for so many years too keep out of these situations. Ponies will have an ally or maybe a worse threat that has come to hunt the Aliens. Will the teenage Scootaloo figure out the truth? Will she survive? Also is she really alone in this battle? Find out as you read what happened after the fall.
WARNING!
Even if its not needed you should probably read the following stories before reading this. It will help you for a better reading experience! Read in this ORDER!
Alien: Twilight Signing Out
Alien: Twilight MIA
Alien: Twilight's Final Chapter
You can find these stories at my profile, thank you~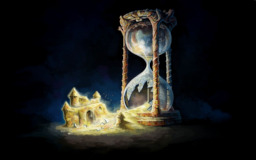 Source
Dark
Horror
Mystery
---
One Shots
Natural Fics
Inspired by something
Inspired by a horror cover of Mr. Sandman by Nan Vernon
Rarity goes off on the most perfect date with the most perfect stallion.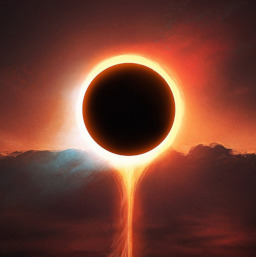 Gore
Adventure
Dark
Drama
Horror
---
He hoped to venture south.
He didn't want to go too far, lest he missed the comfort of home. More than anything, comfort is what he seeks, though it was all in short supply. As the black sun began setting in the distance, he set up camp, resigning to his nightly yearnings of a better world.
She hoped to venture north.
She couldn't bring herself to fail, not when the world around her falls apart. What she seek is the end, yet it forever remains in the distance. Still, she carried on even as the red moon rises, not wanting to waste a moment's breath when a moment is all it takes to build a better world.
Even in a world of liars, however, fate had other plans.
---
Characters tagged as 'Other' to prevent potential spoilers.