Search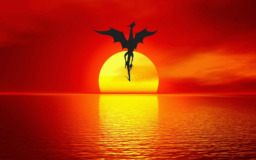 Alternate Universe
Dark
Drama
Sad
Tragedy
---
A long time ago, after an eventful day with Twilight and Celestia, Spike would get illusions of Twilight every day. As time passed, those illusions eventually disappeared, but every birthday, Twilight appears again. But Spike's 1200th birthday is going to be an interesting one.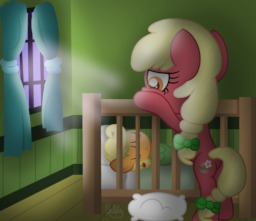 Source
Dark
Sad
Tragedy
---
As the happiness I once felt fades away into an obscure, hazy memory, I ask the same question of myself that I have asked innumerable times: Why? Why bother? Why believe it matters? Without him, none of it does.
Yet, I persevere.
All I can do is what he believed I could do. Without him, it may not be worth it.
I can't do this.
---
First-person mental trip of Applejack's mother. Did my best to write the struggle of fighting the insanity of one's own mind. Hope I did it justice.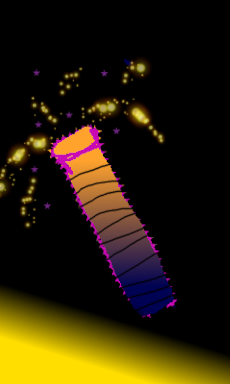 Sex
Alternate Universe
Dark
Drama
Romance
---
Twilight Sparkle is a devoted and faithful student, willing to do anything that Celestia asks of her. But that relationship is perhaps not two ways. When given the opportunity to find a solution, she settles on a potion.
This is currently T-rated. It might turn into an M-rated epic, or it might stay a short one shot. It could also be a T-rated two shot. Let me know what you want out of it in the comments. It's a story that's been on my mind for years, about self mind control. It's been hugely towned down, and I may be convinced to provide the much darker original first draft if someone is curious. Also, this version was written entirely on my phone. Cool.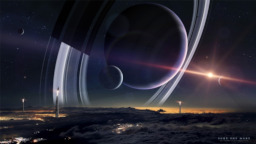 Adventure
Alternate Universe
Dark
Mystery
Sci-Fi
---
The D.S.S Caelestis, a colony ship of untold technological advancements has ascended beyond her home planet, with its denizens in tow as electronic personalities in a limitless digital environment known as the A.R.K, or the Automated Restorative (K)Cortex. Designed to bring Equisian life to its new home(s) among the stars, the ship was designed for a mere maiden voyage. However, once the people expressed no will to leave, Princess Twilight Sparkle, the savior of her people, modifies the ship for a sustained multi-star orbital pattern.
It has been ages since the original colonists left to inhabit the new worlds of each system as they were found habitable and the citizens of the Caelestis face an oncoming disaster. A single vital material to the ship's reactor has finally seen its time end and now requires replacement. The Equis Council sends forth a group of its best operatives to gather the material with help from the colonists, but perhaps they will find something far more shocking than they believed they would in these boonies, as they once believed the colonies to be...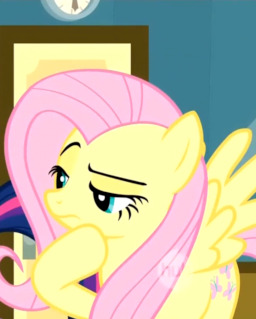 Dark
Drama
Slice of Life
---
While in the market, Fluttershy witnesses a strange pony appear out of thin air. Fluttershy and her friends want to help the stranger, but the mare's problem goes far beyond anything they've encountered before. It might take a unique perspective on friendship to solve the problem.
As it turns out, Fluttershy has one of those.
Seen as a draft in The Writeoff Association's "Look, I Can Explain..." contest.
Dark
Human
Mystery
Sad
---
Humans, Dogs, Cats they are all the same in the eyes of Equestria. Celestia, the ruler of ponykind is the kindest there is yet past misdeeds shall come haunting in the form of a monster. A monster she created.
The tortured souls of thousands of humans demand revenge, revenge is all they see.
Non-cannon Your human and you fic from MadMaxtheBlack Your Human and You

Dark
Drama
Equestria Girls
Mystery
---
It's a familiar nightmare, one Sunset Shimmer has experienced frequently since her defeat at the Fall Formal: her friends fail to stop her, Princess Twilight falls, and she invades Equestria with her zombie army. This time, however, the portal is destroyed before she can use it and she finds herself trapped in Canterlot High, along for the ride and out of control as her demonic self goes about its own egotistical way.
And this is, after all, a dystopia. The night is young, and the city is full of scoundrels to be attracted by the promise of power, discord and cheap thrills. Through her wits and powers of observation, Sunset will have to find a way to stay sane until she wakes up... whenever that may be.
---
Written for NaNoWriMo 2016. Takes place between Seasons 5 and 6 (shortly after Friendship Games).
Note: this story is complete, but will be posted in several chunks due to its size.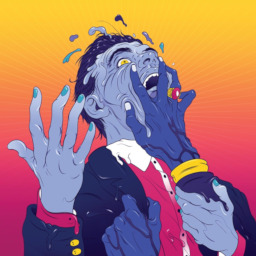 Gore
Adventure
Alternate Universe
Dark
---
Starlight Glimmer had taken to the Equestrian life style. Frequent breaks, plenty of friends and fun... What was there to dislike? She had taken to Twilight's teachings with aplomb and thought she had really made some progress until one night... One night, she experienced the most horrific spiritual awakening in her life. Something inside of her was set to rip her apart and unless she could change her future she was destined to be destroyed.