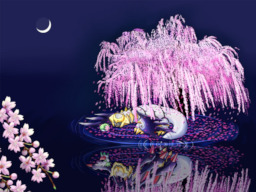 Source
Adventure
Alternate Universe
Crossover
---
Princess Celestia sends her personal student, Twilight Sparkle, to Ponyville to prepare for the Summer Sun Celebration (and to make some friends). Along with her are her two younger brothers, Spike the dragon and Nebris the Giratina.
Unbeknownst to Twilight, an evil night goddess out for revenge may be the least of her concerns.
---
As this is my first story on this site, any feedback/critique is encouraged.