Search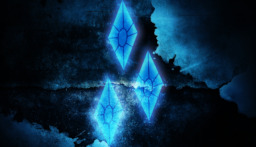 Sex
Adventure
Alternate Universe
Mystery
Romance
---
Rarity discovers a familiar image of her cutie mark inside a book on Princess Platinum. The information dedicated to explaining the image, says that this mark (apparently) was placed there by the ancient Princess and still resides in a cave up in the mountains to this day.
Normally the Fashionista would ignore such a thing, but this time she feels obligated to find this cave...no matter the distraction.
Sex tag is there for mention of "Adult" magazines

Gore
Alternate Universe
Dark
---
Despite only a few years passing since the "Lord Of Change's" defeat, the kingdom is already fast on the way to recovery. More lands are becoming fertile, The Harvests are becoming more fruitful, and more and more craftsponies are appearing. It truly is a great time in the history of this Diarchy. It is during this time that the kingdom's borders are finalizing, and the focus of the administration ever grows to it's core.
So what does an Earl of the northern provinces have to do with this? Is it the fact that his lands are some of the oldest and greatest in the realm? Is it the abundance of ores and gems in his mines? Or is perhaps the border with the Northern Wastes?
No matter the reason, this Earl plays a major role in this chapter in the Great Kingdom's history.
Shall we begin?
---
Story will contain the following: Copious amounts of backstory, most definitely some gore, Bad writing, and a very large amount of OC cast. In fact, the only 'main characters' you should expect to see in this story should be the princesses.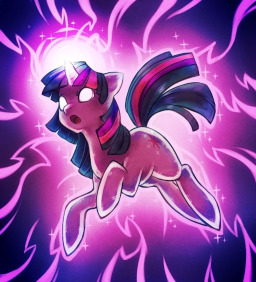 Alternate Universe
Drama
Slice of Life
---
It's inconvenient to have repeating nightmares. So is having your powers stripped away, only to come back as a terrifying paranormal affinity. Meet Twilight Sparkle, who can now see all the ghosts and ghouls of the Equestrian world. A week has passed since she and her friends defeated Nightmare Moon, leaving her to contemplate her newfound friendships. Who is she as a pony? Is her magic the only redeeming quality about herself? Lost as to what she should do, Princess Luna is the last pony on her mind, but could very well be the one to guide her through her confusion on this new outlook on the world...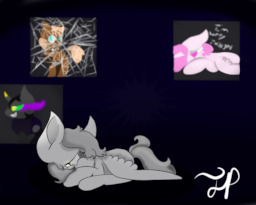 Alternate Universe
Drama
Tragedy
---
Equestria is in ruins, all ponies who are left live in fear of the pony who caused it all. But who was she before she was the new nightmare of Equestria? Ponies often wonder if she feels anything anymore, does she feel remorse? Maybe sadness, or even guilt. Little do those ponies know, inside that husk of a mare is a pony of unfortunate events.
Adventure
Alternate Universe
Comedy
Equestria Girls
Random
---
The girls are each enjoying their free time separately. But then something occurred to them each. They witnesses their legs getting turned into something else. Something really fishy and aquatic. Plus a little something below them during the end.
Idea give to me by DryvernX
All credit goes to DryvernX for editing
Also i own nothing
Don't read if you dont like it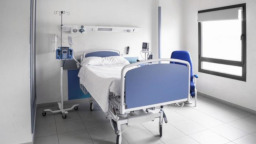 Alternate Universe
Sad
---
Time waits for none, though some of the best things one can do is make that time in someone's life just a little bit happier. One special pony does this every day to those who are ill, and one of her favorite regulars loves to talk with her.
However, no good thing lasts forever.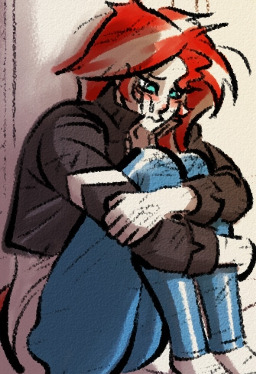 Source
Gore
Alternate Universe
Dark
Drama
Equestria Girls
Sad
Slice of Life
---
This story is a sequel to
Highs and Lows
---
Years of guilt and hatred and jealousy have gotten to Sunset Shimmer. She simply cannot take it anymore. She wants to find some way, any way, to alleviate or redirect her anguish, regardless of whether it's constructive or not.
Set in between High & Lows and Lows & Highs.
Rated "T" for detailed description of self-harm and some cursing.