Search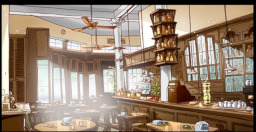 Source
Slice of Life
---
Twilight finds herself with nothing left to handle in her home and so travels on a Spring morning into the heart of what was once just a small town. Along the way she recalls the paths each of her friends followed, the repercussions and choices that shaped the nation, and perhaps more significantly the importance of being thankful.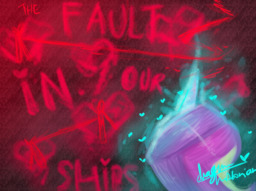 Drama
Random
Romance
Slice of Life
---
The Princess of love. Ruler of the Crystal Empire. Expert matchmaker.
Sort of. Half the time her Husband has to drag her away from terrified ponies unused to her...shipping.
But golly, does she love her job. Being a princess has perks. When you're not being pulled down a hallway by your tail...
But hey!
A princess can ship who she wants to!
.........right?
Rated T for language

Adventure
Comedy
Crossover
Human
Romance
---
This story is a sequel to
Discovering Friendship
---
What happens when four super powered teens fall in love with a comic book and decide to make a deal with a God of Chaos and a Princess?
Shenanigans, that's what!
---
Set in the Discovering Friendship Universe, SUPER SERIOUSLY NOT CANON. This entire story is based solely off the fact that I just marathoned Miraculous Ladybug. I do not own any Miraculous Ladybug junk mentioned in this story, nor any My little pony junk mentioned in this story. I only own the Humanized Universe, and barely even that as the original idea came from smilingdogz - I just turned it into something more with permission.
This story will contain
Romance - because Scootabelle
Slice of Life - because we need normal situations to lead towards
Adventure - Because ADVENTURE
Comedy - because laughs, and Pinkie demands at least one appearance per three chapters at least.
and whatever else I tagged this thing as, some tags conflict. Tagged crossover for safety reasons.
And yes, I AM working on the main story and hoping to update soon! These side stories help build ideas for the main story.
Equestria Girls
Romance
Slice of Life
---
While spending time with Sunset, Adagio beings to reminisce about her life in the far-off past. Her mind drifts to memories of a certain Prince, and the night when, for one moment, he was more than just a means to an end.
---
Part of my EG Continuity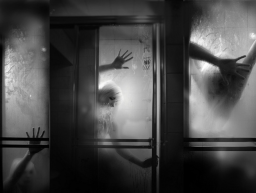 Sex
Gore
Dark
Horror
Human
Thriller
---
This story is a sequel to
The Truth Behind My Little Pony
---
"Some of them want to use you. Some of them want to be used by you."
"Some of them want to abuse you. Some of them want to be abused."
Eurythmics-Sweet Dreams
Special thanks to Cowriter MisterNick for all his help it is greatly appreciated.
Note: tagged for sexual situation.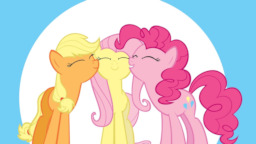 Source
Sex
Alternate Universe
Slice of Life
---
Dictionary.com definition of relationship (which is always a noun):
1. a connection, association, or involvement.
2. connection between persons by blood or marriage.
3. an emotional or other connection between people.
4. a sexual involvement; affair.
3 sounds about right...right?
Pinkie Pie knows she would never be who she is today without Applejack and Fluttershy by her side. But are they her best friends? They don't feel like her best friends, that seems like an understatement. They might as well be one pony; their intuitive knowledge of each other, their intimate moments, and That One Time We Shall Not Discuss have led them into a bond closer than any other pair/group of best friends could ever hope to reach. But they definitely aren't dating, so what gives? Pinkie decides to set the bar straight.
Contains: mentions of sex, friends with benefits, orientation discussions, queerplatonic/quasiplatonic relationships, deep discussions, REALLY GOOD FRIENDS I TELL YOU
Set in an alternate universe where the Elements of Harmony either don't exist or they have different bearers. Twilight still lives in Canterlot, Rainbow Dash still lives in Cloudsdale, and Rarity has moved to Canterlot to advance her business.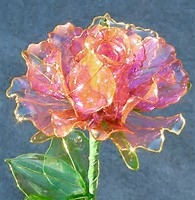 Adventure
Romance
Sad
---
A Tale as Old as Time...
Radiant Hope wants more out of life than the small town of Ponyville can offer. There she stands out from other ponies with her unique point of view, her love of helping others, as well as her love of books, not to mention her crystal coat. Hope longs for travel and adventure, for a life as exciting as the stories she reads.
But, when Hope's beloved father, Crystal Hoof, is taken prisoner by a cruel shadow pony in an enchanted castle, her path in life is forever changed. Risking her freedom and her future she takes her father's place secretly vowing to escape, but the more she learns about the shadow pony and his mysterious castle, the more she realizes there may be more to his story -and her own- than she ever could have imagined...
-------------------------------------------
Inspired by the new 'Beauty and the Beast' many of us are desperately waiting for. I wanted to wright this now so I don't make it too much like the new movie. I hope to be done righting it by March 17th even if it isn't completely published. Wish me luck!