Search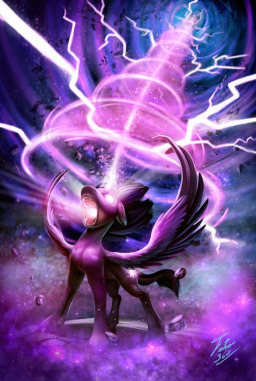 Source
Comedy
Random
---
Twilight Sparkle.
Princess of Friendship, Bearer of the Element of Magic, student to Princess Celestia.
Just how powerful is she? And why is she the best Alicorn princess?
All her greatest foes have the unfortunate pleasure of finding out the answer...
---
Rated T for COMPLETE AND UTTER COMEDIC INSANITY
---
Artwork by Tsitra360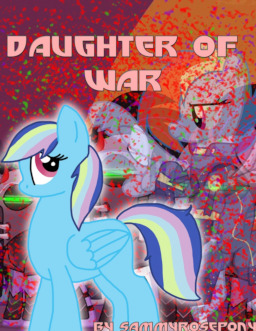 Alternate Universe
Drama
Random
Romance
Sad
---
Takes place in the Sombra Universe from the Season 5 finale
War has taken up the lives of many ponies. One of these ponies being a Pegasus mare named Rainbow Dash. Rainbow Dash, one of the soldiers, meets a stallion by the name of Soarin. They soon become closer and closer as the war goes on. Their relationship results in them marrying each other and having a daughter named Aura Mist.
Unfortunately, due to the circumstances, the two must give up their little filly. They grieve almost everyday for the little girl they could have spent time with. As for the filly herself, Aura Mist is given to a loving family. Although, she does have her curiosities. Where did she come from? How did she get tot his family? Who really are her parents?
Will Aura Mist ever find her real parents? Will Rainbow Dash and Soarin ever be reunited with their little filly?
* Contains some characters from The Next Generation of Harmony
*Yes, Spike and Rarity are married and have a kid in this story. Don't ask how Spike was born and how Him and Rarity met cause the answer I don't even know. I chose a couple from my other story.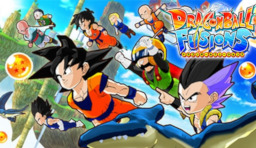 Alternate Universe
Comedy
Crossover
Human
Random
---
Non-Canon side-story to Dragon Ball Super: Equestrian Chronicles. Set in an alternate timeline where the casts of both series are aware of each other.
---
Wothin a pocket dimension, the lands of Equestria and Earth have fused together, bringing together the greatest warriors across time and space to participate in the greatest tournament of all time.
Twilight Sparkle and her friends find themselves scattered, with only the aid of Goku and the Z-Fighters to help them. Now, they must face friends, foes and learn the power of Fusion.
2nd Person
Equestria Girls
Human
Random
Romance
Slice of Life
---
You are the main character. You have a crush on Miss Cheerilee. You want to ask her out on a date, but do You have enough courage to do that?
Rated Teen for many various random safety reasons.
Inspired by Wooden Toaster's/ Glaze's Love Me Cheerilee song on YouTube.
This is my very, very, VERY first Second Person story, so yes, please do comment down below.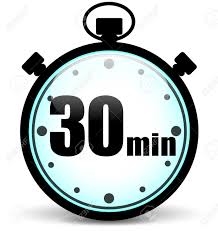 Source
Random
Slice of Life
---
These are a collection of (very) short stories written in less than (or equal to) exactly thirty minutes each of course.
Part of the Thirty Minute Ponies Group
Each chapter will link to the Thread it's related to in the Author's Notes naturally enough of course.

Random
Slice of Life
---
Shining armor isn't a very good flyer, he doesn't go to the carnival or theme parks. He doesn't travel by boat, and he doesn't like heights. Shining armor has a secret, one he has had ever since he was a young colt.
A short story about Shining Armor's motion sickness, and how he has kept it a secret from twilight for so long. But now, he has no choice but to let Twilight see, as Shining Armor's little secret is revealed.
WARNING: Contains graphic descriptions of vomiting, gagging and retching
Adventure
Comedy
Equestria Girls
Random
---
This story is a sequel to
Sunshipped
---
"Um, Sunburst? Look. I was visiting your sister and... uh... things have gotten kiiiiiinda weird. Like, seriously, get ready to be an ape weird."

Random
Slice of Life
---
This story is a sequel to
The Spike Poem Anthology
---
Spike writes poems about his life with Twilight and his friends, hoping to meet a mysterious poem writer through his own poetry writing. These are a few of his new poems about his friends, his life, and his secret admirer.
You might want to read the first anthology to get what's going on or at least the epilogue. Anyways, this time I intend to write more than one poem back to Spike. Going to warn you some of these poems are a bit dark. That's cause I've been going through some stressful times lately and dark stuff just came more easily. Don't worry, I'm fine.
Updates might be highly irregular though.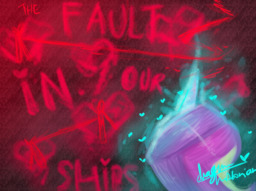 Drama
Random
Romance
Slice of Life
---
The Princess of love. Ruler of the Crystal Empire. Expert matchmaker.
Sort of. Half the time her Husband has to drag her away from terrified ponies unused to her...shipping.
But golly, does she love her job. Being a princess has perks. When you're not being pulled down a hallway by your tail...
But hey!
A princess can ship who she wants to!
.........right?
Rated T for language