Search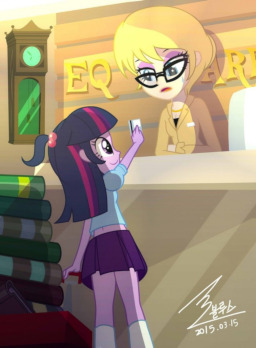 Alternate Universe
Comedy
Drama
Equestria Girls
Slice of Life
---
Cover art from here
Bored due to there being nothing for her to do, as no Friendship Problems have arisen that have needed her help, Twilight decides to visit her Canterlot High friends and see what's going on.
However, something goes wrong and the portal closes, leaving Twilight stuck on the other side. That's fine though. She can just hang out with her friends and wait it out.
However, it won't be that simple. Though she turned into a human like normal when she arrived, Twilight is now about 6 to 7-years-old and it seems she has access to her magic as if she were still an Alicorn. The human world isn't prepared for this.
AU universe where Friendship Games happened before the Season 5 finale, so Twilight's human self is already transferred into CHS, but pony Twilight has yet to go with Fluttershy on their Friendship Mission.
Rated Everyone for now, but may change it to teen depending on future chapters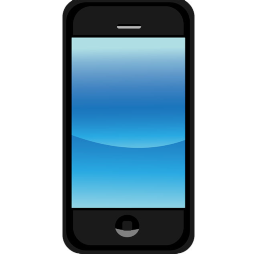 Adventure
Comedy
Dark
Romance
---
It begins with several small things: A filly, a scroll, and a smartphone. However, Equestria soon finds itself catapulted into a larger world, a world where everypony else had spent the last thousand years innovating both magically and technologically. A world where smartphones and 3D printers have existed for centuries. A world where powerful wizards consider death a temporary inconvenience, and who can utilize magic on a level far beyond anything any pony had ever imagined. A world... where earth ponies use magic more masterfully than any unicorn that ever lived... or alicorn currently alive.
Equestria is now far behind the rest of the world, and will have to catch up... and quickly, because while the ponies of Equestria do find themselves with new allies, they now also have new enemies, ones who would consider the annihilation of Equestria as a stepping stone towards grander ambitions, and consider unicorns and alicorns as amusing novelties, instead of wizards and demigods...

Adventure
Comedy
Crossover
---
It was all a mistake.
A portal opened up during their Wonderbolts training exercise and Rainbow Dash fell through, saving a teammate in the process... But at a cost. Now stranded in an Equestria that is all but foreign to her, Rainbow Dash must figure out why exactly she is there and what she needs to do to get back.
Yet when something happens that Rainbow could never have been prepared for, she decides that enough is enough. Stricken with guilt and compelled to do what's right, Rainbow finds herself stuck between a rock and a hard place. With her name already meaning nothing so far in the past, she decides to call herself one that she still viewed as the epitome of awesomeness and nobility in all of history...
A Wonderbolt.
---
Captain America: Pony Style! - Wonder Edition! Find All The Answers In This Fantastic New Addition!
If you haven't already, read the prelude one-shot Daring Do and the Frozen Wonder. I wrote it so the beginning made a little more sense.
If that makes sense.

2nd Person
Adventure
Alternate Universe
Human
---
Twenty years before the release of Nightmare Moon from her prison, Anonymous is locked in a deadly dream battle with her. This all comes about when Nightmare establishes a strong dream connection with Equestria after five-hundred years of concentration and learns of a creature named Anon. She also learns that he holds the key to more power and evil knowledge then anything Equestria has ever seen and she wants that knowledge for herself. Join us, as we see this epic battle for the knowledge that should never be in Equestria. Enjoy the nightmare that comes.

Source
Comedy
Random
Slice of Life
---
When one ends up dying in battle, one expects to move onto the afterlife. Not for me though, for I ended up as a filly, being taken in by the ruling family. Now this sounds all nice and dandy, but there is one major problem, I wasn't the first one to be taken in, and the prick who's going to be my cousin turns out to be in a similar boat as me, except that he and I belongs to separate organizations that can't stand each other. Well, at least this will be an interesting foalhood.
---
This is a collab story, with its partner story being written by AandWguy. It will be linked when it is posted.

Adventure
Mystery
---
After the disappearance of Rainbow Dash during a Wonderbolts training exercise, Equestria flew into a frenzy, looking for the missing mare.
At Twilight's request, Daring Do has also aided in their feeble attempts at finding the dynamic Element Bearer. With Tank in tow, Daring Do explores the mountainous regions of Canterlot, where she stumbles upon a legend once known and now long forgotten… yet closer to home than ever before.
---
A Prelude to The First Wonderbolt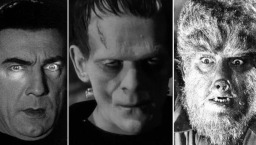 Source
Gore
Comedy
Crossover
Dark
Human
---
After interrupting a ritual after being kidnapped by the people performing it, five normal students get sent to Equestria, each of them receiving a new form in the process: the forms of classic monsters. A vampire, a werewolf, a mummy, Frankenstein's Monster, and the Creature from the Black Lagoon.
How will Equestria react to these monsters? How will the monsters react to them?
Contains profanity.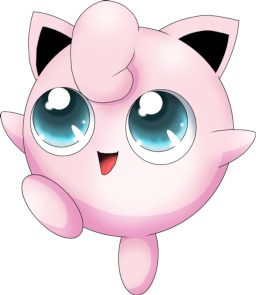 Comedy
Crossover
Random
---
While sitting on the beach feeling bummed about losing Peewee, Spike encounters a squishy pink creature with a microphone. Spike takes the creature home as his new pet. 'Nuff said.
Contains Jigglypuff vandalism the likes of which has not been seen since Ash was in the Hoenn Region.
Made the popular stories list. IN YOUR FACE TROLLS!!!!!