Search
Comedy
Random
Adventure
---
This story is a sequel to
Swooty Bell Adventures Part 3: A Swoot Hope
---
A year and a half has passed since the ascension of Swooty Bell to the Fabric Nebula, and Scootaloo is still having trouble fitting into Eqwoostrian society.
Everything is different in this world, and she has been separated from her dearest friends by an entire universe.
And if that's not bad enough, she has been marked by an ancient power. A power that wishes to regain it's form and once again rule over the planet.
A power that feels awfully familiar to one of Scootaloo's new friends.
ACTION! DRAMA! SUSPENSE! EVIL VILLAINS! GALLANT HEROES! HORSES!
Cover art by Jamey4
(Please note that Spelling and grammar mistakes are intentional, for this is the universe of Swooty Bell!)
Dark
Adventure
Alternate Universe
---
A dark plan is set in motion, a plan threatening to destroy the peace loved by so many.
Eclipse is an unicorn who's special talent is manipulation and assassination, one of the most wanted threats to Equestria, and now he has been given a new job opportunity, and it pays well. The job? Start a war. Piece of cake. Or rather it would be, if it wasn't for unforeseen elements. What will happen to Equestria and the Princesses? What will happen to Eclipse?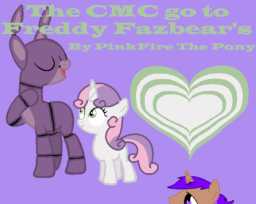 Comedy
Crossover
Adventure
---
The CMC find a help wanted advertisement for a night guard at Freddy Fazbear's Pizza. They think it could be a great chance to finally get their cutie marks! As their much too young for the job, they decide they will go and help out the workers. They've promised to help, but can they when they've been trapped backstage by one of the mascots?
This is a crossover of MLP and FNAF. If you dislike either of those I suggest you walk away now. Although I doubt you dislike MLP or you wouldn't be on this website... Umm, where was I going with this? Let's just get to the story.
Sad
Dark
Alternate Universe
Anthro
---
After Sombra is defeated, his hatred is transmitted into Princess Celestia. It takes a hold of her and drives her into a power crazed madness. She manages to corrupt Rainbow Dash and in doing so reeks havoc on Equestria. Will the Main Six be able to defeat Queen Celestia before it's too late?
Rated teen due to language.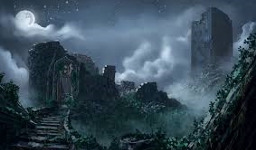 Romance
Comedy
Slice of Life
Alternate Universe
Anthro
---
A long time ago, unicorns were not the only ponies to do magic. Members of the other races also had such power, focused in a different way. Using the magic ambient within the environment, they worked spells with Runes to alter the world around them.
They were called Weavers.
Fearing their power, immoral nobles took advantage of Celestia's bereavment over Luna's banishment to all but exterminate these ponies.
Now, the last survivors, living in hiding for their own survival, seek to keep their secret in their new home in Ponyville.
...unfortunately, the first pony they meet is Pinkie Pie. So much for that.
Cover art isn't mine

Comedy
Slice of Life
---
It was a day like any other, until Apple Bloom tried a bite of the forbidden fruit.

Romance
Comedy
Random
Adventure
Alternate Universe
Human
---
This story is a sequel to
My New Life in Equestria: Helping Has Its Ups and Downs
---
It's the first day of a new school year at Canterlot High and many ponies are excited and coming form various towns to attend. A train arrives from Ponyville and out come eight new freshmen, each more different than the next.
They hope for their first day to be low key and normal. But unfortunately their looks, personalities, and parentage might ruin it for them. But hopefully if their first day doesn't go well, then maybe the rest of the year will?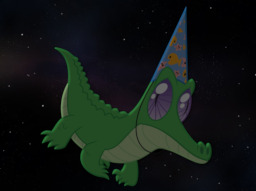 Comedy
---
Today was a very special day for Pinkie and Gummy. They were going to bake a cake using one of Granny Pie's special recipes! However, before they can finish the cake, Pinkie leaves on a mission to Griffinstone and leaves the rest to Gummy. Unbeknownest to Pinkie, Gummy is having an ongoing struggle to come to terms with himself and takes the opportunity to go out and make something of himself. Who is Gummy? Who is he and why?