Search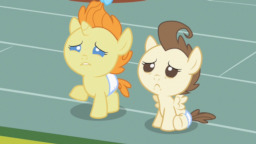 Slice of Life
---
Pound and Pumpkin are just one year old, but they know how to have a good time when their parents, Mr. And Mrs. Cake are away. Their babysitter, Pinkie Pie, is usually aware of their shenanigans, but even she is not immune to an overload of cuteness from time to time.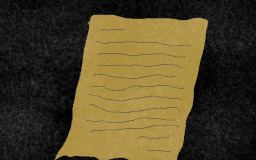 Gore
Alternate Universe
Dark
Sad
---
Under a cliff outside of Equestria a letter was found, written by a pegasus soldier who lived during the time just before the founding of Equestria.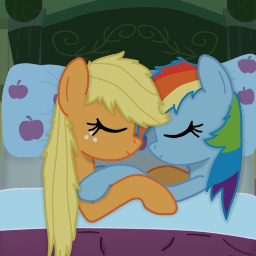 Romance
Slice of Life
---
Rainbow Dash has a question, a burning, nagging question, and there's really only one way to answer it. The question? Does her marefriend really smell like apples? Trouble is, the way to answering that question could potentially ruin her reputation as Ponyville's most awesome mare and make her... (Gasp) 20% less cooler. But will an unexpected late night flight lead to an answer?
MLP: FIM and it's characters are property of Hasbro and Lauren Faust, and I make no money off of them. Those lucky ducks...


Sad
---
One of the pitfalls of being immortal is outliving those you know. And all you have left are memories...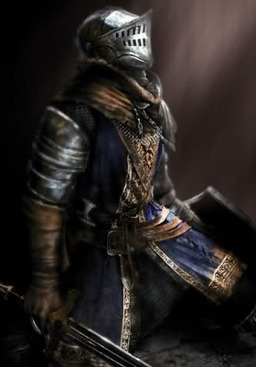 Gore
Adventure
Alternate Universe
Crossover
Human
---
Trixie Lulamoon is a magician, a performer by the moniker of "The Great and Powerful Trixie". In the aftermath of her Alicorn Amulet takeover of Ponyville, Trixie left to try once again to succeed in being a traveling magician. As she ventues to the more remote places in the world, Trixie soon learns that she needs to back her title of "The Great and Powerful" to survive.
The Chosen Undead has woken up in a strange land after Defeating the Lord of Cinder and lighting the First Flame. While she cannot remember how she got there, or why she was alive and well, she is in awe of a land that is not in ruins and flourishing. After saving an odd creature named Trixie, the Chosen Undead decides to travel with her to find purpose once more.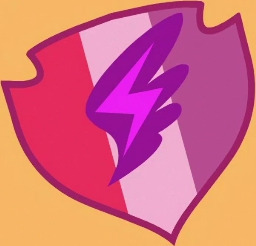 Dark
Sad
Slice of Life
---
Waterfall Mist is a spy for the Master. Her prey is the Flightless Birds, a group that formed on stopping the Master and restoring Equestria. After finding the HQ, the leader of the Birds kidnaps Waterfall and brings her to a strange room.
What happens there is something she never expected.