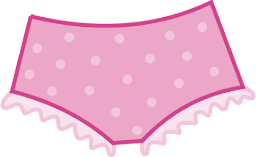 Sex
Comedy
Drama
Romance
---
This story is a sequel to
Princess Twilight Sparkle and the Quesadilla Conquest
---
After getting a letter from Sunset Shimmer, Twilight Sparkle discovers that Sunset Shimmer and the Twilight from the other side of the mirror like to go on dates that involve checking each other out while they try on panties. Twilight Sparkle can't quite figure out what the big deal is, but decides that it might be fun to do with Pinkie Pie.
Of course, with Pinkie Pie, the unexpected should be expected.
An entry in the Weedverse.