Search


Comedy
Dark
---
When somepony (or ponies) is responsible for the creation of a corpse, the natural first question to arise is frequently "What do we do with the body?" As it turns out, the Bearers have a few ideas.
Maybe more than a few.
Possibly too many.
(Written for BronyWriter's rather impromptu and completely unintentional Ponies Dispose Of Bodies anthology and inspired by his story Best Friends. And so it goes.)
Now with author Patreon page.


Dark
Sad
Tragedy
---
Equestria burns, its citizens enslaved, its goddesses silent.
Clinging to Celestia's teachings of mercy and forgiveness, Twilight journeys south across the Sand Sea to make peace with the enemy who devastated her homeland. But every step of the way, the brother they killed is there to haunt her. The brother whose family they butchered. The brother so filled with hatred he'd see Twilight betray everything she believes in to satisfy his need for revenge.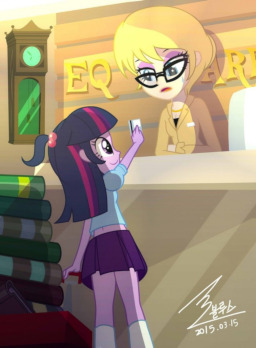 Alternate Universe
Comedy
Drama
Equestria Girls
Slice of Life
---
Cover art from here
Bored due to there being nothing for her to do, as no Friendship Problems have arisen that have needed her help, Twilight decides to visit her Canterlot High friends and see what's going on.
However, something goes wrong and the portal closes, leaving Twilight stuck on the other side. That's fine though. She can just hang out with her friends and wait it out.
However, it won't be that simple. Though she turned into a human like normal when she arrived, Twilight is now about 6 to 7-years-old and it seems she has access to her magic as if she were still an Alicorn. The human world isn't prepared for this.
AU universe where Friendship Games happened before the Season 5 finale, so Twilight's human self is already transferred into CHS, but pony Twilight has yet to go with Fluttershy on their Friendship Mission.
Rated Everyone for now, but may change it to teen depending on future chapters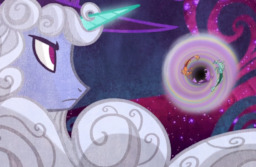 Adventure
---
You know the story: The sirens rampaged across the land, sowing havoc until Star Swirl the Bearded banished them to a magicless backwater of a universe full of naked apes.
The problem with historical narratives, as Clover the Clever can attest, is that the reality is rarely so cut and dry.
Technically part of the Oversaturated World, though no knowledge of it is required.
Thanks to my beta readers Daedelus Aegle, Masterweaver, and themaskedferret.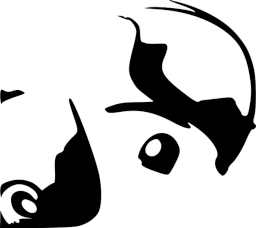 Drama
---
There are rules for surviving in the Crystal Empire. Shining Facet knows them well, and only hopes her daughter can learn quickly. After all, they say that things are different now—but sometimes it takes more than flugelhorns and crystal-berries to heal old wounds.
Placed 2nd at the Write-Off round The Morning After
Edited by Dubs Rewatcher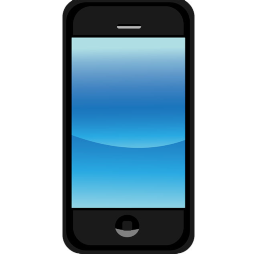 Adventure
Comedy
Dark
Romance
---
It begins with several small things: A filly, a scroll, and a smartphone. However, Equestria soon finds itself catapulted into a larger world, a world where everypony else had spent the last thousand years innovating both magically and technologically. A world where smartphones and 3D printers have existed for centuries. A world where powerful wizards consider death a temporary inconvenience, and who can utilize magic on a level far beyond anything any pony had ever imagined. A world... where earth ponies use magic more masterfully than any unicorn that ever lived... or alicorn currently alive.
Equestria is now far behind the rest of the world, and will have to catch up... and quickly, because while the ponies of Equestria do find themselves with new allies, they now also have new enemies, ones who would consider the annihilation of Equestria as a stepping stone towards grander ambitions, and consider unicorns and alicorns as amusing novelties, instead of wizards and demigods...

Comedy
Random
Slice of Life
---
When one ends up dying in battle, one expects to move onto the afterlife. Not for me though, for I ended up as a filly, being taken in by the ruling family. Now this sounds all nice and dandy, but there is one major problem, I wasn't the first one to be taken in, and the prick who's going to be my cousin turns out to be in a similar boat as me, except that he and I belongs to separate organizations that can't stand each other. Well, at least this will be an interesting foalhood.
---
This is a collab story, with its partner story being written by AandWguy. It will be linked when it is posted.