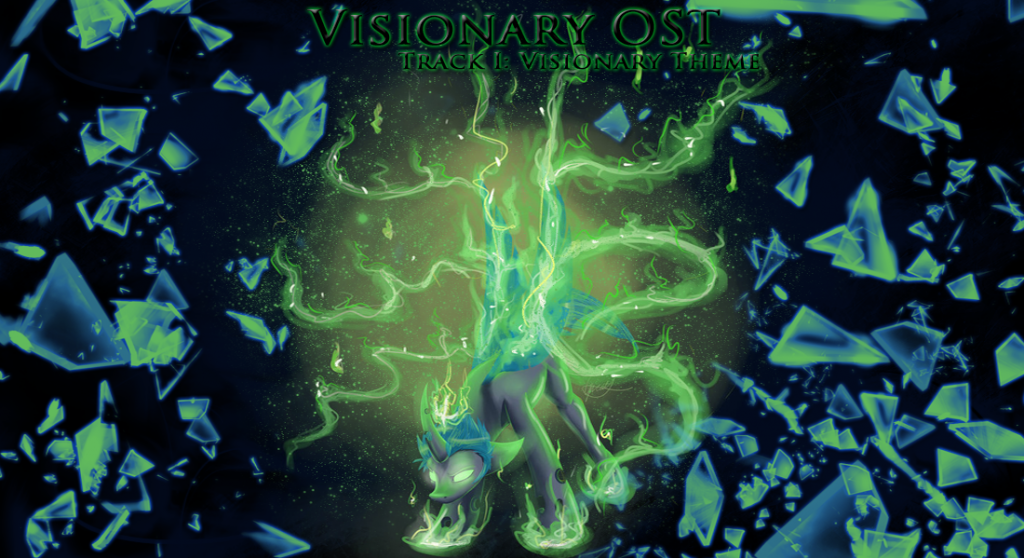 Look. Look at it! More specifically, look at the words in the image.
They are so... fucking... beautiful.
Yet more beautiful still is the music behind those words. Rather than a plain old early announcement followed by an anxious wait for the first song, the first song of the Visionary OST is available right now, for free, on the interwebs.
As with the HoaD soundtrack (which is totally still in progress, by the way), this Visionary OST is again brought to you by none other than master of music himself, Socratic Brony. Inspired to compose something new and outside of his range of practice, Socratic wanted an epic. Something that could put itself toe-to-toe with a big-name film score and come out shiny. And he did not fuck around.
I was fortunate beyond all effing reason to have him choose Visionary as his inspiration for the piece. It's not like I force the guy to do anything, though I'd be lying if I said I didn't give him ideas in the hopes that he would use them.
I can say without a shadow of a doubt that this is my new personal favorite, and in my personal opinion his best work since he began composing and sharing his music with the public last year. I still catch myself whistling the Heart of a Dragon theme from time to time, but now I will be getting more than a few strange looks at work while I hammer the main drum beat out on my desk with my earbuds in and program databases. Because, frankly, this is going to be stuck in my head forever. All nine minutes of it.
This shit is my new alarm clock, my new ringtone, my new homepage... Fuck.
Go listen to it. You can find it here, or if you were as excited as I am and wanted to hear it the minute you found out what was going on, you could have also clicked the header picture to get to the musics.
I don't care if you don't like it as much as I do, but I am geeking the hell out. Try it sometime.
People make music out of my stuff,
Razorbeam.