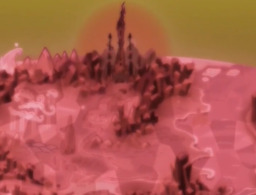 Alternate Universe
Dark
Sad
Tragedy
---
After several bloody years of war, we are about to defeat King Sombra. I almost wish we would have lost.
Comedy
Mystery
Random
Slice of Life
---
Twilight Sparkle and her friends return to Ponyville after a friendship adventure, but something seems to be a bit off about everypony. It all happens slowly at first, then explodes in great and powerful waves. Soon, Twilight's courage and sanity will be put to the test in a brave new world where everything becomes Trixie.
Cover Art Courtesy of Swan Song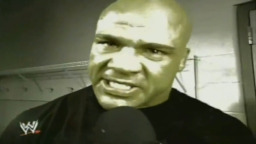 Sex
Comedy
Human
Slice of Life
---
After Rainbow Dash discovers a hidden "shrine" in Twilight Sparkle's Castle, the Princess of Friendship is forced to question her evidently unshakable attraction to human males.
Rainbow Dash find herself questioning... everything else.
---
(Thanks in small part.)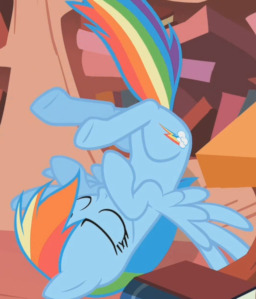 Romance
Slice of Life
---
Applejack has had it up to here with Rainbow Dash's sleepflying. Rarity attempts to lend a hoof.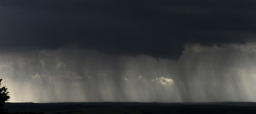 Sad
Slice of Life
---
The rain comes falling from the sky. It brings out all the good and bad in the ponies living in Ponyville.
Today is such a rainy day.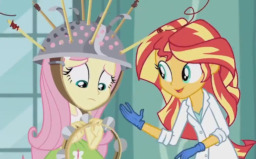 Comedy
Equestria Girls
Human
Romance
Slice of Life
---
For the former apprentice of Princess Celestia, science experiments are fun and enlightening. Then, one day, magical butterflies start haunting Sunset Shimmer from every corner, even hours after the experiment is long done. Now it's time to panic.
Source
Random
Slice of Life
---
My roommate's name is Octavia, or "Tavi" for short. She likes vintage red wine, soft pillows, and long walks on the beach. But, more than anything, she loves music. She loves it with a passion that radiates with every burning color of the spectrum.
Each day I spend with her... or without her, I learn a little bit more about life, about the sick beat to which we all dance, whether we know it or not. I hope you don't mind if I say a few things about her. Just a few things. One can learn a lot from Tavi.
After all, she saved my life.
---
Playlist - Because Even Original Things Aren't Original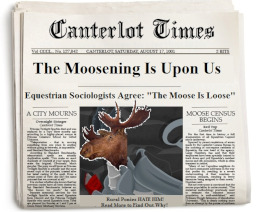 Gore
Comedy
Dark
Random
---
This story is a sequel to
Dying to Get There
---
MOOSE CENSUS BEGINS.
FOR THE FIRST TIME IN HISTORY A FULL ENUMERATION OF ALL EQUESTRIAN CAPREOLINAE IS UNDERWAY.
To any normal citizen of Equestria, the secondary headline of the Canterlot Times is just filler to make the front page look denser and more important. To Special Agent Sweetie Drops, however, it's the beginning of a new task... and the nightmares to follow...
The Moose Is Loose.
Special thanks to Zaponator and Titanium Dragon.