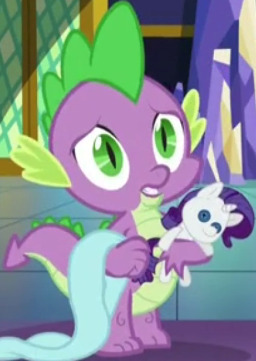 Romance
Comedy
Slice of Life
---
As it turns out, not all I do is make music. I actually have a pretty decent talent making plush pony dolls on the side. It brings in good bits... on occasion, such as this one time a little baby dragon commissioned me into crafting him a white unicorn with a blue mane to snuggle with at night.
Then one day, about a week later, I suddenly found myself with more clients. Like... a lot more clients.
Comedy
Slice of Life
---
This story is a sequel to
Nuzzle Locked
---
While enjoying Movie Night out with the girls, Twilight Sparkle discovers what it feels like to snuggle somepony. She then makes the logical next step: attempting to distill cuddles into portable, consumable form. Rainbow Dash just happens to be the test subject... erm... f-for science, of course.
Cover Art by Captainpudgemuffin
Romance
Slice of Life
---
Rainbow Dash and Big Macintosh spend the day gathering supplies for Apple Bloom's birthday party. This is a good thing.
This may or may not have been written for Jake the Army Guy.
Slice of Life
---
It's a beautiful day in Ponyville. Then again, every day is a beautiful day for Derpy Hooves.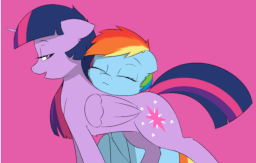 Romance
Comedy
---
This story is a sequel to
Everypony Cuddles, Sometimes
---
Twilight Sparkle banishes Rainbow Dash to the Cuddle Zone. Granted, her aim was a bit off.
Comedy
Slice of Life
---
Do you need to know what texture an apple's skin has to be in order to be sure that it's ripe? There's an app. for that! Ever wondered how many apples it would take to fill the cement foundation of a skating rink? There's an app. for that too! Ever felt like having an adoracute hologram with orange freckles that you could summon at any moment to chat with you in a charming country accent? Well...
When Twilight Sparkle donates a bunch of crystalline "smart-watches" to the citizens of Ponyville, she unwittingly includes a free download of a holographic Applejack with each prototype. Now the entire town is enamored with utilizing their helpful little neighborhood apple pony. The only thing is... would the real Applejack approve of all this?