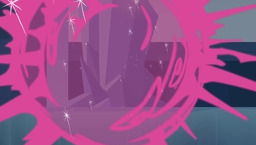 Gore
Dark
Drama
---
This story is a sequel to
Blinking
---
Teleportation. It is the best possible way to travel... As long as you don't think about it too much.
Twilight had saved herself from the teleportation curse, she would make certain that she was the final victim.
---
Fan sequel to Blinking by Lumberjack. Which was a fan sequel to Ocalhoun's Blink. Permission was given for me to write this. Hope everyone enjoys.
Edited by Weakest Link