Search
Comedy
Random
Slice of Life
---
Last night, Twilight went to a party.
Today she woke up.
Now she wants to kill Pinkie.

Sex
Gore
Romance
Slice of Life
Human
Anthro
---
The citizens of Equestria are no strangers to the strange and unusual, especially when it comes to the Everfree Forest. So when the most dangerous creatures start mysteriously dying no one thinks it's unusual. In fact some believe there's someone or something protecting them. The ones who do call it 'the guardian' and speculate as to what it is. But all it is, is just a human who watches over Ponyville's inhabitants who wander in to the forest, and keeps hidden to protect himself. However everything changes when he meets an injured little filly named Applebloom.
An Anthro HiE story, remember it's your choice to read this. Don't like it? It's your fault. But constructive criticism is welcome.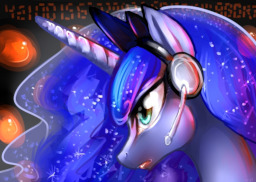 Romance
Adventure
---
Princess Luna still feels alone, nineteen years after her return to Equestria . But when she finds a friend in an online game, everything seems better. She can be herself without worrying about what others think, and she can finally talk to another pony, even if he never knows who she really is.
Celestia is worried about her sister, especially right now. Upcoming peace talks with a powerful new nation mean that all the Princesses need to be completely ready. With her Luna so absorbed in a fantasy world, she wonders how she'll make it through the harrowing weeks to come.
Button Mash feels like a failure. He's still living at home, he still can't find work that can use his degree from the university, and he still feels alone. His friends are getting married, starting families, and thriving in their careers. On the plus side, he plays games regularly, and his best friend is a mare, even if she doesn't know his name. He hopes that his upcoming vacation to Canterlot might help his mindset.
But, unbeknownst to all of them, a sinister web within a dark plot threatens to ensnare Equestria... And Luna may be the only one able to stop it.
She may face it alone, or maybe she'll have some help from her knight in faded armor...
~~~
Cover art credit to yamashta. Link here.
Preread by -TGM-, Goldenwing, and Orion Caelum.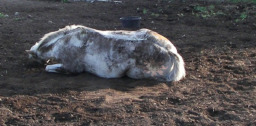 Romance
Adventure
Human
---
Celestia is trapped on Earth.
Not as a human. Not as an alicorn. She's a common horse, an Arabian mare, without her magic, voice, knowledge of the language - not even freedom, forced to work at a riding school.
What can a single Arabian mare do to get back to Equestria from this backwater European country? With only the mind of a princess and a pencil in her teeth, Celestia must find a way home.
---
[Illustrated] [Alternate Earth] (without Bronies)
Rated Teen for language and some scarce suggestive themes.
Proofreading by AlicornPriest
---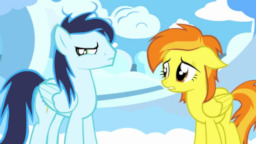 Sex
Romance
Comedy
Slice of Life
---
Soarin and Spitfire have been best friends for as long as they can remember. With them living their dream of being the best Wonderbolts on the squad, life seems pretty good so far.
Then one night of a little drunken fun changes everything.
Whether it was for better or worse is up to them.
---
This fic is officially TittySparkles approved.


Gore
Dark
---
Two decades after the banishment of Nightmare Moon, her shadow still lingers. Princess Celestia has been left to tend the Twin Thrones alone and protect us all from those who would see Equestria crumble. Our enemies take many forms: some would tear the world down with their claws, others with their smiles. They are monsters all the same.
I have had many names, and I have been many things. Today I am Swift Sweep, and I work for the Equestrian Bureau for State Security.
---
Special thanks:
NCMares (DeviantArt) for the gorgeous cover art.
Octavia Harmony: primary beta reader and editor throughout the many months of production.
PaulAsaran: for great help with and feedback on plot development and initial story drafting.
Kleora, Cerulean Voice, Nonagon: for further help with editing and story development.

Tragedy
Slice of Life
---
Twilight talks to Celestia about her deceased grandmother.
A snippet of life in story form.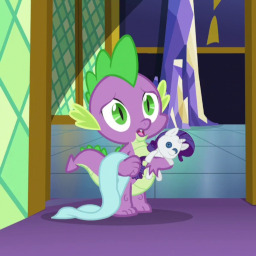 Random
---
Seeing Spike with a doll fashioned after herself, Rarity has to confront the young dragon about it. However, neither she or Twilight were ready to hear what drove the purchase...
Yes, I've done Sparity. And Twimum. This is both in the same story.