Search
Slice of Life
---
Celestia invites Twilight over to help her plan for the next Grand Galloping Gala.
Twilight raises some questions about Celestia's plans.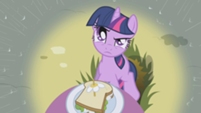 Comedy
Random
Slice of Life
---
Have you ever heard strange voices in your head? Have you ever felt like your life is being observed or controlled by some omnipotent being? Twilight Sparkle has, and it's driving her up a wall; the FOURTH wall! Watch the hilarity ensue as Twilight hears the soothingly manly voice of yours truly!
Adventure
Human
---
Until yesterday, my life was no different than anybody's. Go to work, pay the bills, sleep. Today, I woke up to a world without humans. The streets are empty, the power grid is running down, and not another soul is in sight. That might not be the worst thing, if I wasn't also a pony.
Where is everyone? Why is this happening to me?
Will l stay sane long enough to starve?
Updates daily.
A huge thanks to Zutcha for all his hard work on the art of this story.

Comedy
Slice of Life
---
It was a day like any other, until Apple Bloom tried a bite of the forbidden fruit.
Comedy
Random
Slice of Life
Human
---
This story is a sequel to
Shut Up And Drive
---
Now that both of her fellow roomies and former sirens have gotten their own hobbies, Sonata finds herself wondering what her new talent could be. Of course, like her favorite TV show couple, that ship has yet to sail.
If only Adagio and Aria were more supportive.
Artist:Mit-Boy

Slice of Life
Human
---
Lyra Heartstrings, transformation specialist and social worker for those who believe they were not born ponies. These are her therapy sessions, both in group and in private.
With a little gentle guidance, these lost souls can rediscover the joys of being a pony, and let go of their foolish ideas. What sorts of trauma would drive anypony to throw away their identity?
Featured 5/22/2015! You're all awesome!
Romance
Slice of Life
---
Confused, Spike wakes up to find himself in a predicament that he wouldn't be in by choice.
He doesn't mind all that much though.
---
Absolutely zero editing nor proof-reading was put into this. Consider that.
Comedy
Slice of Life
---
Have you ever wondered how pony names somehow always accurately relate to the identity of the pony in question? Well, that's all thanks to the efforts of one stallion. And he hates his job.
Name Rater has always had a very unique skill: the ability to gauge the talents of others at a glance. And once this became known, everypony began to depend on his guidance, much to his chagrin. This is his story, a tale of great self-sacrifice and even greater grumpiness.
And no, this has nothing to do with Pokémon, the name is just fitting.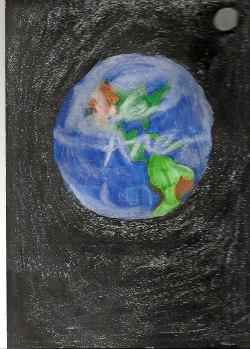 Sad
Human
---
The Barrier: a naturally-occurring wave of magic that formed soon after the portal to Equestria appeared somewhere in the South Pacific, enveloping Earth with an inevitable tide that has destroyed all life on the planet, all despite the best efforts of man and pony alike. Now, the ponies are left to pick up the pieces and try to preserve what's left, while averting the vacant gazes of the mindless Newfoals left from one of their failed attempts to save what they could.
But there's one thing that all seem to have forgotten, from the ponies of Equestria to the strange multitudes of species in the universe with their sights set on Earth: and it's that you can't keep a good apex predator down. You can only hold them up a little while...
Special thanks to The Footsoldier for the OC, Elisa!