Search
Comedy
Equestria Girls
---
While waiting for his girlfriend to arrive for their date, Second Person encounters Button Mash who is having anxiety over his newfound relationship with Sweetie Belle. Second tries to calm the gamer boy with the story of his own doubts experienced early on with dating Sour Sweet and of the humiliation of bringing her to meet his old-fashioned parents.
( May or may not be canon with the rest of my Sour Sweet stories )

Sex
Comedy
Random
Slice of Life
---
Luna had spent a long, lonely millennium on the moon. Now back on Equestria, she is appalled to find out that Celestia has disbanded the royal harem. To reestablish this venerated tradition, Luna must choose a head concubine. However, her first choice might need a bit more convincing than she would have first thought.

Comedy
Random
---
Everyone in Ponyville knows about Lyra's obsession with researching humans, tall, bipedal creatures believed to belong only in the realm of fairy tales.
When Twilight Sparkle comes back into town after visiting her fellow princesses in Canterlot she has a strange tale to tell the excitable unicorn. With this in mind she has an important question to ask her unsuspecting marefriend.
A parody of 'Would it matter if I was?' by GaPjaxie
Adventure
Alternate Universe
Crossover
Human
---
This story is a sequel to
Remnants of Equestria: SSTT
---
Not many can claim to have a relationship quite like the members of team SABR (Saber). Spike Sparkle, Ember Abagail, Zecora Brooks, and Sunburst Rivia have been placed together, for better or for worst. Nevertheless, the team aims to be the best there is.
And that can only be proven at the Vytal Festival.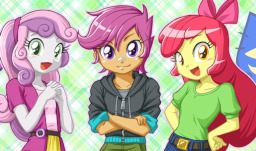 Adventure
Alternate Universe
Crossover
Human
---
This story is a sequel to
Remnants of Equestria: SSTT
---
Applebloom Apple, Scootaloo Appelsina, Sweetie Alabast-Belle, and Diamond Tiara are some of the strongest, and youngest, Huntresses Atlas Academy has seen in years. But, if they want to be ready in time for the Vytal Festival Tournament, they're going to have to work together to overcome challenges from the past.
A RWBY crossover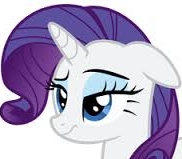 Slice of Life
---
This story is a sequel to
How Come Stories Have to End?
---
Something dawns on Rarity after a few days. And once she sets her mind to talk about it, things become clear.
Takes place immediately after The Last Roundup.
As Requested By Superfun.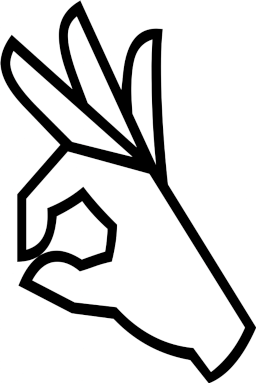 Human
Sad
Slice of Life
---
Kyle is a deaf human who found himself trapped in the pony populated world of Equestria. The trouble of being deaf led him to be an even bigger outcast here, than he was back on his home world. For at least there, there we're some people who could understand his pain, and even communicate with him.
He would have been completely isolated here, were it not for a certain mint-coated unicorn that gives him the time of day.
---
Written for: Present Perfect's Soft Hands Write-Off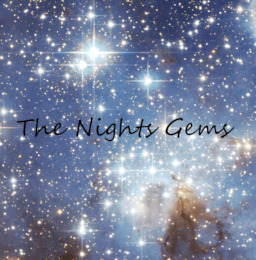 Slice of Life
---
The stars, there all over the sky at night, they spark wonder and curiosity in the minds of our youth. This night is no different. A little filly by the name of Luna will be shown why some stars shine brightly while others are covered by their shadow.
Adventure
Random
---
Dark Light is a pony that lives in the woods far away from any population, since she moved to her own home, every single day of her life she has been living the same way, a monotone boring way of life that gets her tired of, she's got enough of that, and the only thing she wants is to know her meaning, why is she here? She is more than willing to search for that answer herself, or with help of others.
---
Local collab of 3 schoolmates and me...
---
You are free to like or dislike this fic. . .