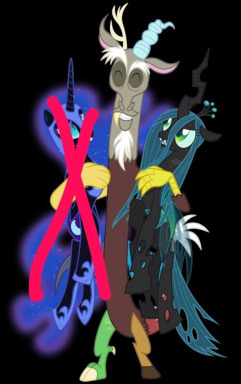 Tragedy
Dark
Comedy
Random
---
Princess Celestia enlists Discord to help plan defenses against changelings.
Discord ensues.
---
This is NOT related to my other story, Beginnings and Endings.
---
What genre is this? I have no idea.
---
do u no how much work i put into this
none
wait no don't unfollow
please
please.