Search
Dark
Alternate Universe
---
Based on Archemios stories
Set in a war between the Solar Empire and Lunar Republic.
Twilight, Rainbow, and Rarity have to live with their choice on siding with the Solar Empire. Are their decisions good for them? How do they know for sure? How does it effect the lives around them?
Fluttershy, Pinkie, and Applejack find peace in the Lunar Republic. They are still concerned about their families and hope they are doing their best. Will conflict stir when Discord threatens to finish them off for good? Is Luna starting to wonder if she did the right thing starting this Republic?
And what of the background ponies? How are their lives changed because of the side they chose?
It all leads down to the final battle between the two forces. An unmovable object meets an unstoppable force. The choices have been made, the die is cast, all it comes down to now is luck.
Dark
Crossover
Slice of Life
Alternate Universe
Human
---
Cad Bane, one of the most dangerous bounty hunters in the galaxy. Responsible for the escape of Zirro The Hutt, stealing a holocron from The Jedi Temple, and singe handedly defeating Obi Wan and Quinlan Voss, with the help of his helpful droid: Todo. Now, Cad Bane must travel towards Equestria and enter a peculiar mirror. For there lies his next bounty. A student from Canterlot High.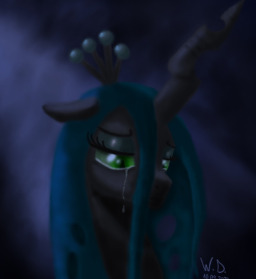 Sad
---
Dear Celestia,
Please send help.
Sincerely, Chrysalis.
A fic told through a series of letters.
Cover art used without permission.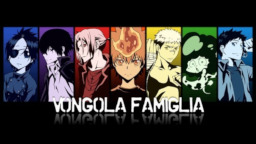 Gore
Comedy
Crossover
Adventure
Alternate Universe
---
After seeing the signs of Nightmare Moon's return, Celestia thinks Twilight and the Elements of Harmony may not be enough to stop her, so she asks a close friend for help.
When he "convinces" his student and his guardians to accept,they are transported to the land of Equestria! However, due to a slight mistake on Celestia's part, the family is seperated!
Join Tsuna, Reborn, and the mane six, as they face powerful enemies and solve everyday friendship problems!
First KHR crossover on the site!
Comedy
Slice of Life
---
Rainbow Dash has come to learn reading novels can be a great way to pass time and that it does not make her an egghead nor any less impressive an athlete. Still, A mare with such a high profile has a reputation to look after.

Gore
Dark
Crossover
Adventure
---
Millenia of peace dominated by Friendship and Harmony now threatened. What began as huge meteorite that costed Celestia's life to destroy, its remained crumbles that descended upon lands spread toxic and vile crystals that later were deemed Tiberium. Tiberium offered great power and monetary gain, and as such mega-industrialization begun. But it sparked unspoken evil in everybody on the planet, and killing begun. Two main factions arose: Global Defense Initiative (GDI) and Brotherhood of Nod.
The story follows Twilight's experiences with Tiberium and everything relating to it; her bouncing trust with Luna of GDI and Kane Hooves of Nod, her own conflict with oneself and crimes she did. Betrayal, hurt, loneliness, hate, power, destruction and malice becomes her second nature, as Tiberium corrupts her and everything around.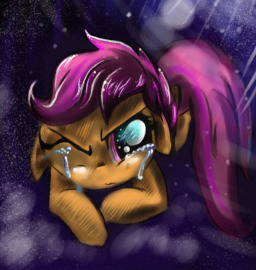 Source
Sad
Slice of Life
---
Rainbow Dash has given Scootaloo the idea to skip school however, Scootaloo is about to find out this is the worst mistake of her life, her mother takes away the one thing she really cares for.
Editor/proof reader: RaylanKrios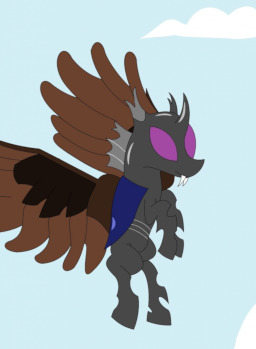 Gore
Sad
Dark
Adventure
Alternate Universe
---
Two months have past since the Changeling invasion of Canterlot. As the city undergoes rebuilding efforts there are those still grieving the death of Twilight Sparkle. Struck down by Queen Chrysalis, the lavender unicorn paid the ultimate price for saving Equestria one last time. As Twilight's friends, family and mentor cope with the tragedy the changelings prepare for a new offensive on Equestria.
At the forefront of this renewed threat is Mortuary Star, Chrysalis' new lieutenant. With the aid of her skills, the changeling hive is breeding an army unlike anything seen in history. A storm is brewing and Equestria may find itself not surviving the next assault. Only through death and self discovery can there be any hope for a future in this level of carnage and hate.