Search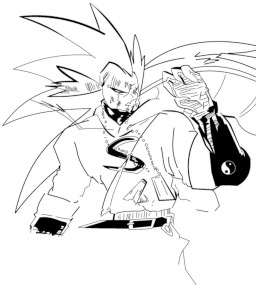 Tragedy
Comedy
Crossover
Adventure
Alternate Universe
Anthro
---
Spike finally reached ssj3 but not all is well for baby (discord) is hiding in vegeta's (my oc laz) body and is ready to take over spike and repopulate his chaos realm with the dragon balls will spike come through? Will he fail? See on this episode of DBSR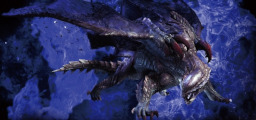 Crossover
Adventure
Alternate Universe
---
The Gore Magala is now in Equestria as a pony. How did this happen? Who did this? And why is this? These three question are not known leaving the Gore to find the answers. At the moment his only clue is a magically map left by some pony unknow. So now this once monster will have to go on an adventure on this unknown world.
But this is just the beginning, with the 'event' going on there maybe more... visters to come.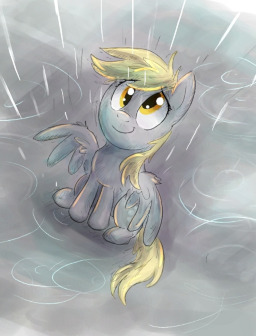 Source
Slice of Life
---
Caught in a rainstorm again, Derpy trudges off toward home. But along the way, she finds somepony down on her luck as well, somepony who very much reminds Derpy of her own childhood. It was a good day.
Lengthened version of the 13th-place finisher in the /fic/ mini write-off "I Regret Nothing."
Cover art "Smile in the Rain" by BlitzPony.
Featured on Equestria Daily!

Comedy
---
Twilight Sparkle was naturally intrigued by the great affect evil magic had on the princess of the moon, Princess Luna. Having a mind of scientific and curious nature, she decided to experiment with the opposite scenario. Both Pinkie Pie and Celestia, both vital parts to the experiment, complied. The result was something Twilight was expecting, but way beyond the level she anticipated.
Romance
Tragedy
Dark
Crossover
Adventure
Alternate Universe
---
This story is a sequel to
Phantom War IV: Return of the Phantom Consortium
---
A prophecy that tells the ends the light of the sun and bring the Solar Eclipse. When a plot is being unfold, its up to Danny and Charming to stop it forever. Can the two brothers stop the dreaded Vampony Lord from achieving his ultimate plan or will they fail? And can the brothers prevent Nightmare Moon's return from the grave or will they fall to the shadows of the Dark Side?
Crossover Story to Equestria War X: The Vampony Menace

Slice of Life
---
Pinkie Pie's secret underground party cave may have candy on the ceiling and party decorations galore, but one filing cabinet catches the Mane 6's eye. Stocked to the brim with party files on all sorts of ponies, from Lyra to Derpy to even the Mane 6's pets, Pinkie's friends realize that she may know more about them than they think...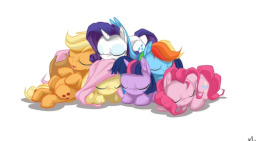 Comedy
Slice of Life
---
At a sleepover Twilight has an accident and unintentionally reveals an embrassing secret. To comfort her the others reveal secrets that change one another's relationships and views towards one another.
Adventure
Human
---
The Valley of the Sun has always been pretty harsh to those who can't handle the heat. When Scott Smith becomes a female unicorn overnight, she learns that everything's worse for you when you're a quadruped alone in a desolate city. As the days heat up and the hunt is on for food, water, and power, even the simplest tasks become impossible. This is how she fares as a unicorn mare.
This is a side story to The Last Pony on Earth.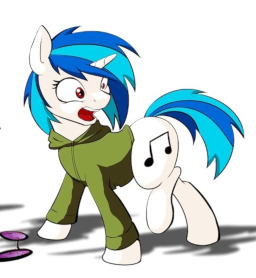 Romance
Random
Slice of Life
Alternate Universe
Human
---
You are just an ordinary, everyday person, a decent girlfriend, a decent family, decent grades, and friends, and you could say your life was...well...decent. That is, until by some sheer luck, your little sisters birthday wish comes true.