Search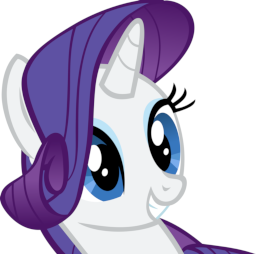 Slice of Life
---
Pinkie Pie is tired from her work so Twilight and Rarity let her sleep by them and they cuddle her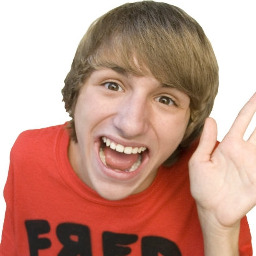 Alternate Universe
Comedy
Crossover
Human
Random
---
Svengallop brings Pinkie Pie to a competition of 2017 to see who's more annoying than a squeaky-voiced YouTuber named Fred Figglehorn.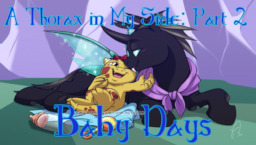 Drama
Random
Romance
Slice of Life
---
It's been a few years since Spike and Thorax both became a couple. Ever since their confession to each other at the Chrystal Empire, things just blasted off. However, after Thorax finds a lost egg near the Everfree Forest, things start taking a turn for....well.. who knows? Anyway, make sure to leave a comment down below, and make sure to hit that Like button!!
Comedy
Slice of Life
---
Twilight breaks into Starlight's room to figure out why she locked it.
Now she's in, and regretting every second of it.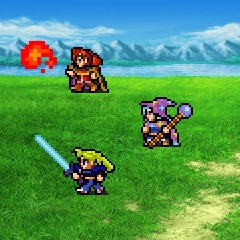 Adventure
Comedy
Crossover
Drama
Human
---
This story is a sequel to
The Great and Powerful Slayers
---
Trixie Lulamoon hasn't been having the best of luck as of late.
This time around, she'll finally be getting that lesson on magic she so wanted from that strange sorceress she met months ago.
But it may be a bit more than she bargained for.

Gore
Dark
---
This story is a sequel to
Blink
---
Twilight has never thought about where she ends up in that split second when she's neither here nor there.
The results think about it. A lot.
From refined remains, a Twilight civilisation emerges, determined to warn its creator.
---
Part of ocalhoun's Blink bandwagon, but with no particular connection to anything else on it.

Alternate Universe
Dark
Slice of Life
---
This is the story of what would have happened if the conversation between Twilight and Rarity regarding Canterlot had been a little bit different

Drama
Equestria Girls
Slice of Life
---
Sunset Shimmer discovered the true motive behind Anon-A-Miss. Knowing the pain of being alone and without guidance, she does something no one expected. Sunset and her new charge finally have what they've always needed, a place to call their own, a true home.

Adventure
Alternate Universe
Anthro
Crossover
Dark
Romance
---
It was going to be a great day for Eliot. He had dreamed of going to a convention ever since he'd heard about it, but with an over protective mom, she had force him to go with his cousin, Sarah. She then forced him to go as Jacob Frye, since she was going as Evie Frye, to complete the pair. When they arrived to the convention, they bought a replica of the Shroud of Eden and were then transported to an Equestria totally unfamiliar to Eliot.
An Equestria that is corrupted by gangs and violence. The weak are prayed on by the gangs, and the elements, threatened by them, are powerless to stop them. While the most shocking is Princess Celestia's reaction to all of this, she turns a blind eye to these crimes, ignoring the pleas of help from her little ponies and from her own student, she had even exiled her own sister Princes Luna from Canterlot.
With the Twin Assassin's in Equestria, and help from some allies, they would rid the land of the corruption and uncover a plot that had started all the madness
Other tags include Princess Celestia, And blue blood and others
Dark
Mystery
Romance
Slice of Life
---
Ghost Pepper dreams of many things. Dreams of being a noble in Manehatten's bureaucratic table. Or a royal knight, tasked with defending the throne and the princess. Or perhaps finding the one pony he can call a friend. He dreams big. Yet when he awakens, he finds himself struggling with the everyday menial hum drum tasks of cleaning the orphanage's halls, rooms and only getting scraps of the food from the other colts and fillies.
Ghost Pepper dreams big. But a wakening nightmare haunts him. One that he can't help but finding himself in over and over. If he is to overcome this nightmare, he not only requires the help of three curious fillies, but a royal alicorn who walks the Dream Plane.